January 31st, 2011 / 12:34 pm
Events
Blake Butler
Raúl Zurita @ AWP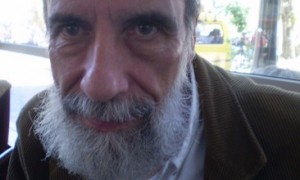 It's hard to keep track of anything if you're going to AWP, but here's one I'm making sure not to miss: Raúl Zurita reading and in conversation Friday at Noon in support of his new book from Action Books, Songs for His Disappeared Love. From Johannes: "This is like getting Neruda to the fucking AWP. This guy spent 6 weeks in a shed being tortured following the Pinochet coup." More info and locations here.
While you're at it, come by and say hello as a bunch of us from HTMLGiant will be at a monster table chillin.
What other events are worth seeing?
Tags: AWP, Raúl Zurita
23 Comments