AWP

Literature Party in Seattle tonight should be fun. If you're at AWP, please come!
It's a benefit party to support APRIL Festival, which is a big organization for making books awesome in Washington state. It's at FRED Wildlife Refuge and doors open at 9. It's not too far from the convention center. Tickets are $10 at the door.
It's sponsored by FSG Originals and Submittable and yours truly, HTMLGiant. Vouched is putting in a pop up bookshop, and if you buy a book there, FSG Originals will give you a free one of their books.
Capacity at the venue is 450 souls, but I think you'll be able to get in. However, I have overheard many people at the bookfair talking about how this is the one event they're sure they're going to.
Melissa Broder is reading. And Sommer Browning. And Amelia Gray. Those three people are three of my favorite, favorite people at AWP, a big thing filled with favorite people. Those three people are amazing performers of important writing.
Writing is a way to express ideas, and Melissa, Sommer and Amelia have the best ideas. Hearing them read inspires me, every time.
And after they read, there will be a big dance party featuring local Seattle DJs.
I'm in a big house where many of us HTMLGiant writers are staying. I think there are 12 of us staying here. John Dermot Woods just got out of the shower. He doesn't write for HTMLGiant actually, neither does Spencer Madsen or Mira Gonzalez. Last night Mike Young came home from his reading and fell over a chair. There's a hot tub at this house and I think there were 8 or so people in it last night at the same time. Downstairs Amy McDaniel is preparing a brunch for 50 people. I can hear Tim Sanders making Gene Morgan laugh loudly.
Come to Literature Party tonight?
A D Jameson
—
What are you most looking forward to at this year's AWP?
And for anyone not going (like myself), what are you doing instead this weekend? I'm thinking of going to see Marnie Stern, even though it's an outdoor show and the forecast calls for snow.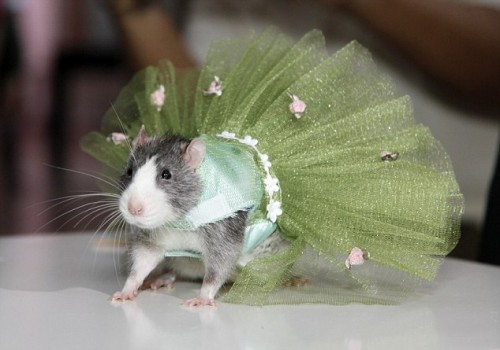 I took the Lucky Star bus to Boston with Andrew. A week or so earlier the Fung Wah bus, the bus I'd taken between Boston and New York for five years, had terminated operation by demand of federal government? (Did I read that wrong?) After a long, and delayed, transport, we made it to my parents' house in Westborough, where we awoke the following morning to what would become 18 inches of snow.
We helped my parents shovel (my father worked the snowblower).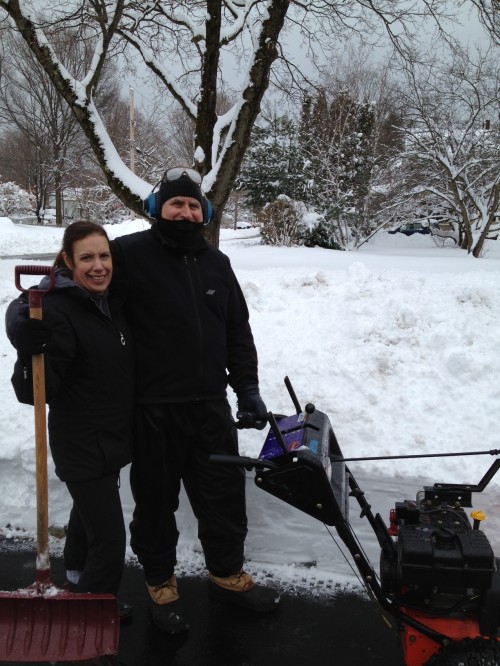 I'd had no intention of paying the registration fee, but things were kind of lax anyways? This is what the inside of the conference looked like.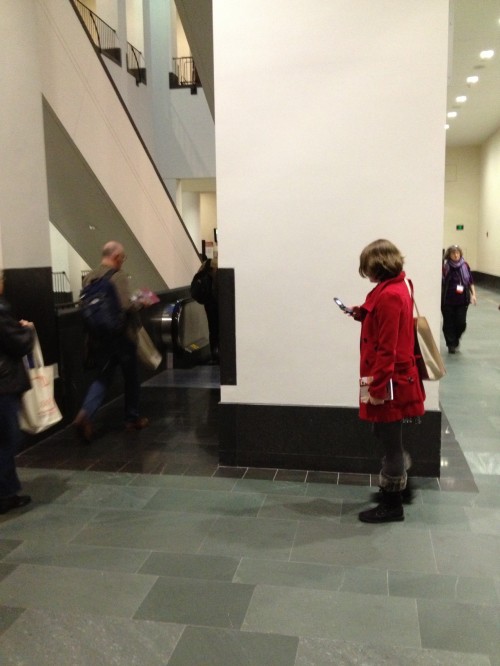 The bourgeoisie, by the rapid improvement of all instruments of production, by the immensely facilitated means of communication, draws all, even the most barbarian, nations into civilization.
The cheap prices of commodities are the heavy artillery with which it forces the barbarians' intensely obstinate hatred of foreigners to capitulate.
It compels all nations, on pain of extinction, to adopt the bourgeois mode of production; it compels them to introduce what it calls civilization into their midst, i.e., to become bourgeois themselves. In one word, it creates a world after its own image.
A D Jameson
—
Everyone must be at AWP.
For those of us who like theory, what's the most productive theoretical work you've ever read? (Interpret that however you like.)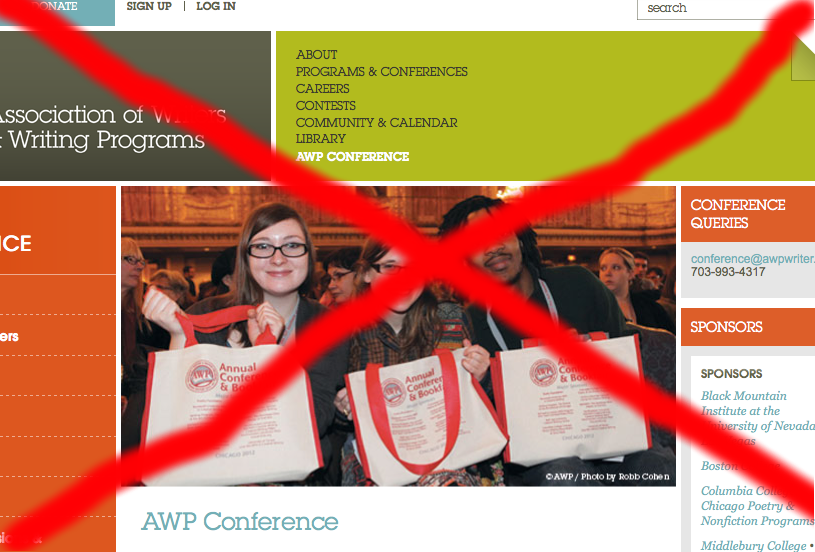 There shouldn't be an AWP. There should only be one if it would result in me meeting Gina Abelkop. She is the publisher of Birds of Lace, a press that publishes books about girl groups, adventurous twins, and girls who justify murder in high school essays. Most Birds of Lace books fulfill one of the primary attributes of literature: They transmute the reader to magical, mysterious worlds of death, babysitters, and big hair. Gina and I could meet for tea (or vanilla cupcakes). We could discuss trenchant topics, like the veils in Meadham Kirchoff's Fall 13 collection or Disney princesses. Why, we could even mosey to a Disney store (if there are Disney stores in Boston) and she could purchase an Ariel doll (because she's a girl) and I could purchase a Buzz Lightyear doll (because I'm a boy). It'd all be rather idyllic. But according to the grapevine Gina won't be attending this year. So I won't either, which is fine, since the AWP is as disgusting as gay people, straight people, bisexual people, and Brooklyn.
On their site, the AWP claims to be "the largest literary conference in North America." But the AWP has little relation to literature. Only around one percent of the attendees make literature. There's just a tiny fraction who formulate texts that are monstrous and divine – that, like those German boys, possess the grit and glamour to wage war on basically everyone on the globe. As for the rest – the 99 percent of AWP people – they are not poets and they are not composing literature. They are not concerned with epic Emily Bronte or moody Frank O'Hara. They are a product of typical middle class capitalism, or, as Karl Marx says, "the bourgeois." According to Karl, the bourgeois live off others' labor. They acquire value through accumulation. As the bourgeois stockpile products their worth increases. This renders them reliable upon the proletariat who must toil night and day with very little rest to keep up with the insatiable, indiscriminate bourgeois.
Hello, I'm Norma Chan, Tak-Lam, S.B.S., J.P., Chief Executive, Hong Kong Monetary Authority (HKMA). I have a publishing business worth 47.1m USD for you to handle with me. I need you to assist me in executing this project from Hong Kong to your county.