Lily Hoang
15 random sentences from Raúl Zurita's Song for his Disappeared Love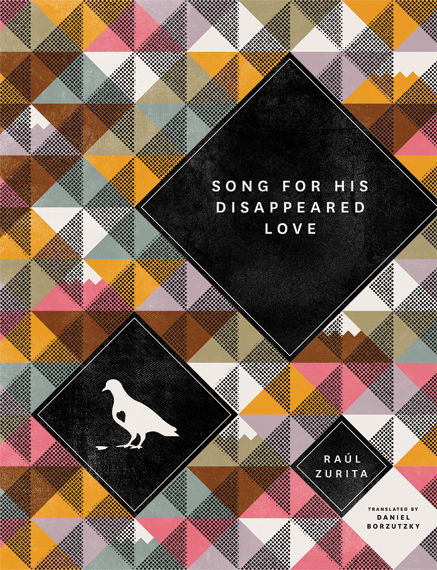 15. Now Zurita – he said – now that you got in here into our nightmares, through pure verse and guts: can you tell me where my son is?

14. It's not tough not the solitude, nothing has happened and my sleep rises and falls as usual.

13. Now everyone is fallen except for us the fallen.

12. From there the wind blew across the inexistent pampas and as it settled the massacred faces became visible, Amen.

11. For his disappeared love he went form hole to hole, grave to grave, searching for the eyes that don't find.

10. Everything dies sucking itself.

9. Tomb that changes – it reads- with the color of the eyes of the searcher.

8. When not even one was left it exploded, singing the way he sings to his love the song of the disappeared.

7. Long brown plains undulated, but it wasn't the wind, but rather the tanks and the love-thirst that moved.

6. The countries sunk in silence but beneath the niches one heard the sound of rivers and beneath the rivers the scream of the fleeing Indians.

5. From torture to torture, disappearance to extermination, a hole was left and it was like the aforementioned countries and the night had nowhere to fall and neither did the day.

4. There was a trial and a sentence, we crossed the other niches and in front of our country's the psalm exploded.

3. We dragged ourselves a bit between the fallen bodies to stay together one next to the other.

2. I collapsed at your side thinking that I was the one who threw myself over you.

1. Now the entire universe is you and I minus you and I.
Raúl Zurita's Song for his Disappeared Love is available here.
These sentences are entirely inadequate in portraying the glamour, glory, and ache of Zurita's verse. Thank you, Action Books, for publishing and translating etc.
If you are at AWP, please, go hear him read. He is a wonder.
Tags: AWP, Raúl Zurita
12 Comments