December 27th, 2016 / 1:16 pm
Random
Evan Lavender-Smith
A List of Especially Memorable Fiction and Nonfiction from 2016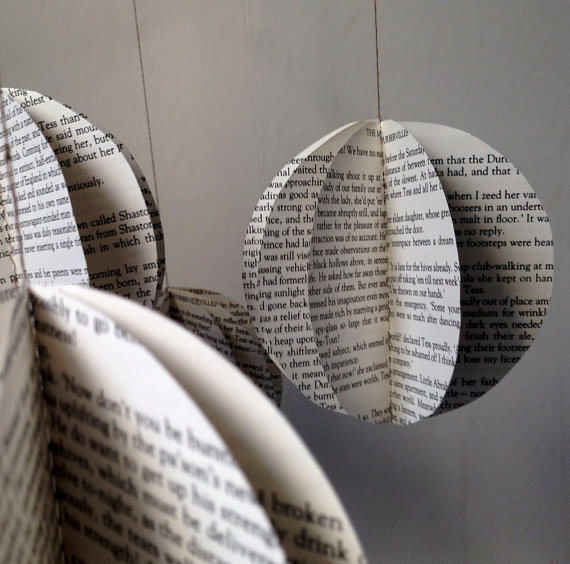 For the past few years I've been keeping a list of all the books I've read. This simple trick has resulted in a marked increase in the amount of reading I do. I group the book titles by month; when the date is getting to be in the mid- to late 20s and I check my list to find that I've only listed one or two books so far, which is often the case, the next several days will include harried bouts of late-night reading intended to prevent myself from later feeling ashamed when I would hope to be proudly perusing my list.
Highlights from this year's list follow the jump.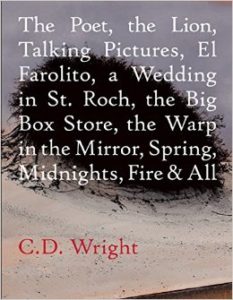 The Poet, the Lion, Talking Pictures, El Farolito, a Wedding in St. Roch, the Big Box Store, the Warp in the Mirror, Spring, Midnights, Fire & All, C.D. Wright (Copper Canyon)
2016 kicked off with the unexpected death of a great poet. I wrote briefly about C.D. Wright's beautiful collection of essays here.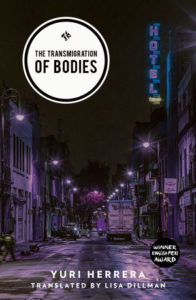 The Transmigration of Bodies, Yuri Herrera (And Other Stories)
The combination of this one alongside last year's Signs Preceding the End of the World feels pretty auspicious—and apparently there's another one on the way in 2017. The short novel / long novella has emerged as our best line of defense against the coma-inducing HBO original series.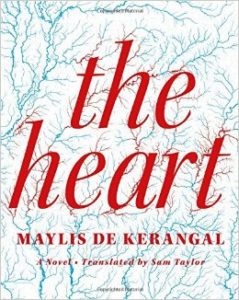 The Heart, Maylis de Kerangal (FSG)
I let my students choose the books up for discusssion in a class I taught this fall, and one of them chose The Heart. A quick and fun read, just strange enough to hold the discerning reader's interest, just accessible enough to hold the undiscerning reader's interest, this would make a good last-minute gift for pretty much anyone.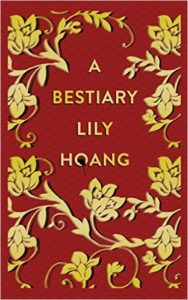 A Bestiary, Lily Hoang (Cleveland St. U. Poetry Center)
I hope to one day write a book in which I allow myself to be as vulnerable as Lily does in A Bestiary.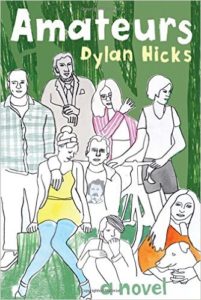 Amateurs, Dylan Hicks (Coffee House)
I conducted an interview with Dylan Hicks about Amateurs, a hilarious post-millennial novel of manners, here.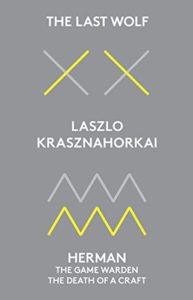 The Last Wolf & Herman, Laszlo Krasznahorkai (New Directions)
Krasznahorkai is the only writer for whom I still brave the elements and head out to a brick-and-mortar in order to purchase and hold in my hands the new book several hours before the UPS man would have delivered it to the house had I pre-ordered it online. Although this one pales in comparison to New Directions's previous Krasznahorkai release, Seiobo There Below, my favorite book of 2013, it still easily makes the year-end best-of list, as will every subsequent LK book, I'm sure.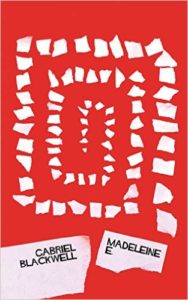 Madeleine E., Gabriel Blackwell (Outpost19)
I wrote briefly about Gabriel Blackwell's brilliant and unsettling novel/memoir/monograph/diary concoction, Madeleine E., here.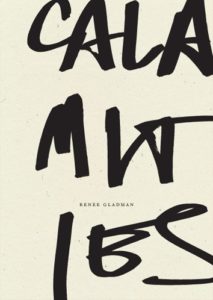 Calamities, Renee Gladman (Wave)
One of the few living anglophone novelists who seems to take Samuel Beckett's influence as seriously as one would think everybody should. Gladman is the most consistently daring U.S. writer.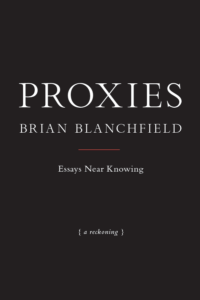 Proxies: Essays Near Knowing, Brian Blanchfield (Nightboat)
Proxies was my favorite book of 2016. I transcribed notes from my copy's margins and posted them here.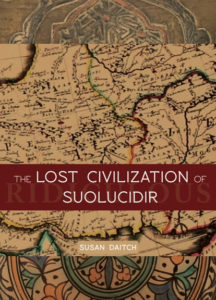 The Lost Civilization of Suolucidir, Susan Daitch (City Lights)
I conducted an interview with Susan Daitch about her latest book, a ridiculously riveting archaeological adventure novel entitled The Lost Civilization of Suolucidir, here.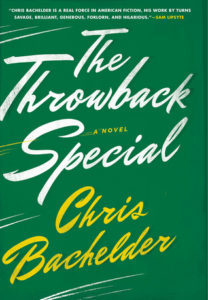 The Throwback Special, Chris Bachelder (Norton)
The Throwback Special competes with DeLillo's End Zone for the best novel ever written about football, despite the fact that neither of them are really about football. This was the formally unconventional outlier among 2016's National Book Award finalists in fiction. Like The Heart, this one could conceivably make a good last-minute gift even for people who aren't big readers.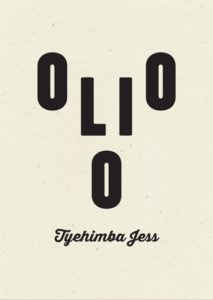 Olio, Tyehimba Jess (Wave)
Although Olio consists primarily of poetry, it borrows narratological features—notably character—from fiction, and big chunks of it are in prose. When I think back on my reading of the book, it feels more like a novel than anything else. This might make a good gift even for readers who claim to not like reading poetry.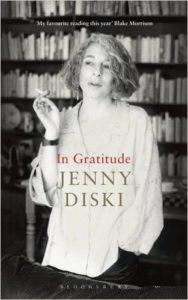 In Gratitude, Jenny Diski (Bloomsbury)
In Gratitude is based on the cancer diary entries Jenny Diski published over the last couple of years in the London Review of Books. Diski, who died in April, was a fearless iconoclast, one of the most honest writers I've ever read. If she's new to you, I would recommend starting with Stranger on a Train: Daydreaming and Smoking Around America with Interruptions.
Tags: brian blanchfield, C.D. Wright, Chris Bachelder, Dylan Hicks, Gabriel Blackwell, Jenny Diski, László Krasznahorkai, lily hoang, Maylis de Kerangal, renee gladman, Susan Daitch, Tyehimba Jess, Yuri Herrera
3 Comments
December 27th, 2016 / 11:35 pm pierremenard—

fuck I didn;t know there was a new Daitch!

December 27th, 2016 / 11:35 pm pierremenard—
December 28th, 2016 / 3:36 pm Pepito, Abysmal Goat—

i suck at new books
i think the only 2016 books i got were reissues or first american editions etc