February 18th, 2011 / 5:25 pm
Random
Amy McDaniel
In Defense of the Democratic, Therapeutic Workshop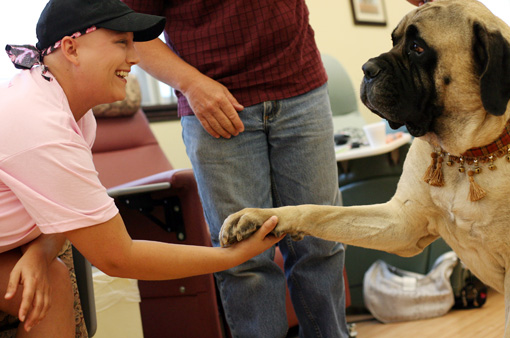 This is in response to Kyle's comment on Sean's post. Or, maybe in reaction. In the comment thread, I responded to part of what Kyle said, but the rest of my response veers pretty far from what Sean was asking, so I'm going to develop it here instead.
I want to take up the ideas of workshop as democracy and workshop as therapy session. What does it mean, really, to say you don't like those ideas? I should just let Kyle answer that first, but I'm going to say what I make of those terms first.
Workshop as democracy: If I was the one saying that, I would mean that a workshop is a chance to hear from a group of the kind of people who would be your readers. With nobody's reading being privileged, including the professor's, who is just one reader. The professor certainly is there to teach how to respond to peer work, how to read and respond sensitively, but hers shouldn't be the final word. Bruce Covey was telling me last night that he never speaks during the workshops he teaches. Each workshop, a student facilitates. I think this is a wonderful idea. Sure, workshops can work beautifully in other ways, too, but I think this is one good way. This can come down to tiny details. It's great to know whether 10% or 80% of readers don't catch a certain reference. To be in control of that, of how obscure the references are. I prefer the perhaps squishy sounding term "focus group" to "democracy" for this function (not the only function, but one function) of a workshop.
Workshop as therapy session: This is thrown around a lot, always negatively. Workshop shouldn't be therapy. I think there are two problems with this. One, what kind of therapy are we talking about. Substitute "person" in what Kyle says at the end. "…from there, to help a [person] do the thing the [person] really wants to do as powerfully and truly as the [person] can." That can be (should be?) the goal of therapy, no? When I went to therapy, that's what I was looking for, and I found it. This happened in many ways and on multiple levels, but I'll use an example that has to do with writing. Toward the end of my course of therapy, my main problem was that I was behind on my thesis. (After I finished, my therapist said it was time I set new goals or quit therapy. I quit, and we kept in touch.) My therapist said, how about writing five pages a day (I think she said three at first, but I explained I wouldn't make the deadline that way). I started writing five pages a day. I finished the thesis. I sent the critical component of the thesis–which was never workshopped–to someone I interviewed for it. He wanted me to adapt it for the magazine he edits. Made $1500 for the article. Didn't pay for my whole course of therapy, but it more than covered the session where she said to just write 5 pages a day. Why shouldn't a workshop do this?
I still think about a lot of what I learned in therapy, and I readily apply those principles in the classroom. Writing is hard. Undergraduates sometimes don't know they can do it. This brings me to my second objection to the anti-therapy statement. There's this toughen up, can't stand the heat, do or die idea that a lot of people have about workshops. But it isn't the case that if you don't have the confidence to write yet, that you never will. It isn't the case that if you aren't disciplined now, you never will be. Especially when it comes to undergraduates, who are stretched really thin, trying to pay for school often, finishing major requirements in a major that they might have lost interest in once they took up writing, applying for post-grad jobs. Who often don't know what it means to do the work of writing. Whose parents are saying don't. What is wrong with one function of the workshop to be instilling confidence, and supporting them in more emotional ways. Whence the idea that emotion has no place in the classroom? I find that preposterous. Students aren't machines to be programmed; they are people with troubles and feelings and insecurities. Teach the people instead of just programming the brain.
I know that is an unpopular idea but I am thankful that my undergraduate writing professor, David Foster Wallace, was really encouraging, though not gratuitously so, in addition to talking to us about POV and prose moves and, yes, grammar. He told our class that certain unnamed individuals sometimes get big grants and have nothing but time and money to write–and they choke. When I asked him how to keep this thing going, and mentioned some ideas I had about jobs and plans, he told me I might get an MFA and not write. He said I might intern at McSweeney's or work in publishing and not write. Or work part-time and eat ramen and not write. That I might not write anything good till I'm 35, or more. But that I should try all kinds of things. All kinds of modes and lifestyle and jobs and cities, while trying to write. If he hadn't said those things, I wouldn't be writing this comment right now. I wouldn't have kept on. Really. Thank god for the teacher as therapist.
Tags: bruce covey, david foster wallace, writing workshops
23 Comments