bruce covey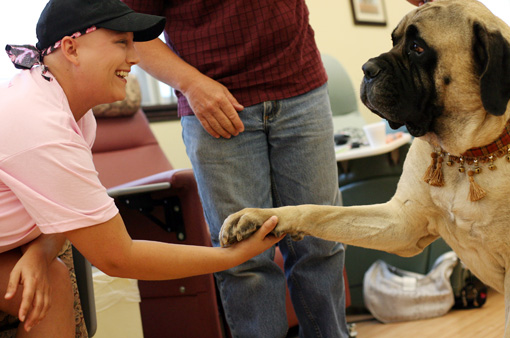 This is in response to Kyle's comment on Sean's post. Or, maybe in reaction. In the comment thread, I responded to part of what Kyle said, but the rest of my response veers pretty far from what Sean was asking, so I'm going to develop it here instead.
I want to take up the ideas of workshop as democracy and workshop as therapy session. What does it mean, really, to say you don't like those ideas? I should just let Kyle answer that first, but I'm going to say what I make of those terms first.
Workshop as democracy: If I was the one saying that, I would mean that a workshop is a chance to hear from a group of the kind of people who would be your readers. With nobody's reading being privileged, including the professor's, who is just one reader. The professor certainly is there to teach how to respond to peer work, how to read and respond sensitively, but hers shouldn't be the final word. Bruce Covey was telling me last night that he never speaks during the workshops he teaches. Each workshop, a student facilitates. I think this is a wonderful idea. Sure, workshops can work beautifully in other ways, too, but I think this is one good way. This can come down to tiny details. It's great to know whether 10% or 80% of readers don't catch a certain reference. To be in control of that, of how obscure the references are. I prefer the perhaps squishy sounding term "focus group" to "democracy" for this function (not the only function, but one function) of a workshop.
Workshop as therapy session: This is thrown around a lot, always negatively. Workshop shouldn't be therapy. I think there are two problems with this. One, what kind of therapy are we talking about. Substitute "person" in what Kyle says at the end. "…from there, to help a [person] do the thing the [person] really wants to do as powerfully and truly as the [person] can." That can be (should be?) the goal of therapy, no? When I went to therapy, that's what I was looking for, and I found it. This happened in many ways and on multiple levels, but I'll use an example that has to do with writing. Toward the end of my course of therapy, my main problem was that I was behind on my thesis. (After I finished, my therapist said it was time I set new goals or quit therapy. I quit, and we kept in touch.) My therapist said, how about writing five pages a day (I think she said three at first, but I explained I wouldn't make the deadline that way). I started writing five pages a day. I finished the thesis. I sent the critical component of the thesis–which was never workshopped–to someone I interviewed for it. He wanted me to adapt it for the magazine he edits. Made $1500 for the article. Didn't pay for my whole course of therapy, but it more than covered the session where she said to just write 5 pages a day. Why shouldn't a workshop do this?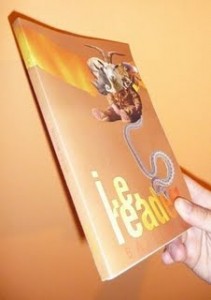 Narrow House, who has been "creating interdisciplinary language-based craziness for five years running," has released the pre-orders for the I.E. Reader, which features work from, omfs:
Elena Alexander, Bruce Andrews, Michael Ball, Sandra Beassley, Lauren Bender, Bill Berkson, Charles Bernstein, Mei-mei Berssenbrugge, Miles Champion, Norma Cole, CA Conrad, Bruce Covey, Tina Darragh, Ben Doller, Sandra Doller, Buck Downs, Rachel Blau DuPlessis, kari edwards, Cathy Eisenhower, Graham Foust, Heather Fuller, Peter Gizzi, Adam Good, Jamie Gaughran-Perez, K. Lorraine Graham, Jessica Grim, P. Inman, Lisa Jarnot, Bonnie Jones, Beth Joselow, Michael Kelleher, Amy King, Doug Lang, Katy Lederer, Reb Livingston, M. Magnus, Tom Mandel, Chris Mason, Kristi Mexwell, Megan McShea, Anna Moschovakis, Gina Myers , Chris Nealon, Mel Nichols, Aldon Nielsen, Tom Orange, Bob Perelman, Simon Pettet, Tom Raworth, Adam Robinson, Phyllis Rosenzweig, Ric Royer, Ken Rumble, Justin Sirois, Rod Smith, Cole Swensen, Maureen Thorson, Chris Toll, Edwin Torres, Les Wade, Rosemarie Waldrop, Ryan Walker, Mark Wallace, Terence Winch, Rupert Wondolowski, John Yau, Geoffrey Young
The work is drawn from readings at Baltimore's most formidable poetry venue, the I.E. Series. All those poets read there and then Narrow House put the book together with Michael Ball, who curates the series.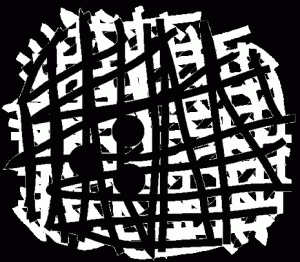 I am too caloric to say much of whole hey anything, but I have found some new words to eat my stomach for me, as issue 14 of Bruce Covey's Coconut has pretty badass prose poems and etc., with a list of contributors from Gog:
There's a brand-spanking-new Coconut 14 live on the web, featuring new poems by David Lehman, Snezana Zabic, Denise Duhamel, Nin Andrews, William Minor, Lee Ann Roripaugh, Chad Sweeney, Brigitte Byrd, W.B. Keckler, Shira Dentz, Jared White, Eileen Tabios, Amber Nelson, Sam Pink, Molly Arden, Graeme Bezanson, John Most, Dana Guthrie Martin, Sarah Bartlett, Matt Turner, Lara Glenum, Susana Gardner, Carmen Gimenez Smith, Jackie Clark, Gale Nelson, Stephanie Berger, Rauaun Klassnik, and Jed Rasula!

Plus, sparkly brilliant new book titles from Jen Tynes and Sueyeun Juliette Lee!!!!!!!! http://www.coconutpoetry.org/books1
Let's have a look see, shall we? Sam Pink gives sonic head.
I don't know where boobs are. I feel large. I am touching my own boobs. You should too.
Uncategorized /
4 Comments
November 28th, 2008 / 5:26 pm