Ann Romney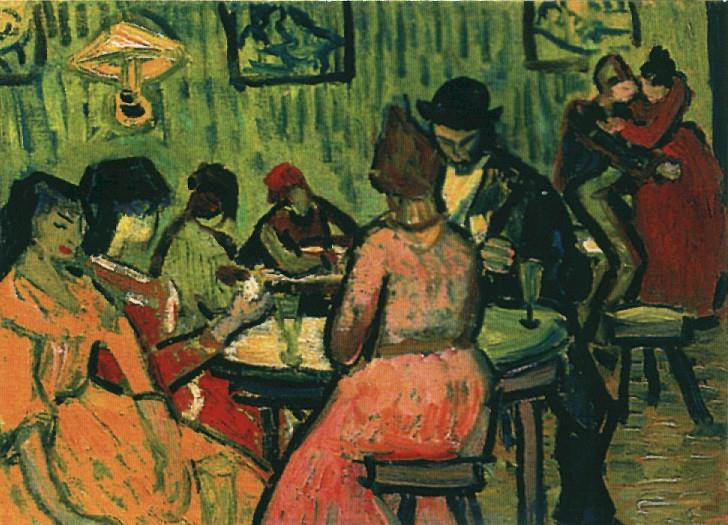 On Sunday there will be a Poetry Brothel.
It will be held in The Back Room at 102 Norfolk Street, which is in the Lower East Side.
The Brothel will start at 8 and end at 1.
There will be masks, music, tarot readings (which I don't believe in, but still), burlesque, magic, and lots of poetry.
All guests may purchase private readings with the poets, which include the splendidly shrill Dorothea Lasky and the plucky Harlem princess Jennier Tamayo. Also available for a private reading is Carina Finn (the East Village princess behind The Bratty Poets), Ariana Reines (if you haven't read Mercury then you don't have proper priorities), myself (Ann Romney 2012!), and lots more.
Throughout the evening, each poet will also give a public reading.
Please come and support poetry that is theatrical and fabulous.
Stephanie Berger is the madame of The Brothel. This is what she looks like: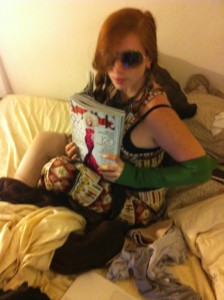 For further information or to purchase tickets in advance please click here.
Neither Mitt Romney nor Barack Obama is fit to be the president of the United States of America.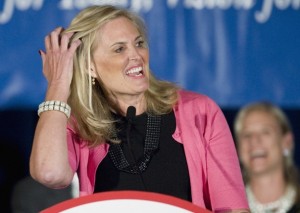 At first, my Tumblr literary corporation championed Mitt. We believed that he would cut taxes for the most moneyed Americans, thereby making it a breeze for a boy to snag a handsome millionaire so that the handsome millionaire would provide the boy with a weekly allowance that would cover straight-to-DVD Disney sequels, Snickers ice cream, and other such terrific trinkets and trucks. But, suddenly, Mitt started saying that he wouldn't cut taxes for millionaires. Indeed, Mitt has become a centrist. Even if Mitt's migration to the middle is merely a lie, it's still revolting enough for my literary corporation to withdraw its support because compromise is so awfully common (not to mention unexciting).
Now, obviously, Barack Obama could never ever earn the endorsement of my Tumblr literary corporation. Obama's trademark word is "hope." Any thoughtful boy (or girl) knows that while there is "hope," that "hope" cannot be realized on earth because "hope" has to do with heaven, which isn't on earth. Baudelaire concurs. In the first Fleurs de mal poem, Baudelaire sings fondly about being an angel in heaven. Then, in the final "Spleen" poem in Fleurs de mal (which takes place on earth) hope is conquered by anguish. Yes, being amongst postlapsarian people is tediously tiring. Yet these fallen fartsniffers are the very ones that Obama plans to assist. Obama is the antithesis of Baudelaire. Obama is calm, nice, and pragmatic. Baudelaire is catty, hyperbolic, and pretty (he spent no fewer than two hours preparing his outfit for the day). Baudelaire is a performance. Obama is a person, which is the worst thing that anyone can ever be.