borges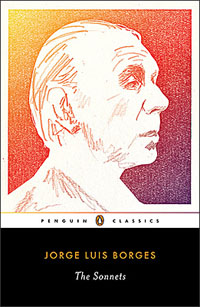 The Sonnets
by Jorge Luis Borges
edited by Stephen Kessler
Penguin Books, 2010
336 pages / $18  Buy from Penguin Books, Buy from Amazon
Although justly famous in this country for his short fiction, Borges the poet remains largely unknown  to American readers. This dual-language collection of his sonnets can go a long way towards remedying that deficiency. From his early atmospheric verse in Fervor de Buenos Aires, to his late poems of aging, nostalgia and death, written in the penumbra of near total blindness, Borges left behind a remarkable body of poetic work. We are still waiting for the complete works of Borges to be translated into English, but meanwhile, translator and editor, Stephen Kessler, has collected all of Borges' sonnets into a single volume. Most of these were written when Borges was on his way to total blindness. The sonnet as a form called out to him in its succinctness and melody. Like oral poets of old, he found formal devices aided his memory, and so he composed sonnets in his head. The content of the poems is eminently recognizable to readers of his prose: the evocativeness of run-down suburbs, dusk, the gaucho, the warrior, the labyrinths of reason, the mysteries of time, identity, and mirrors.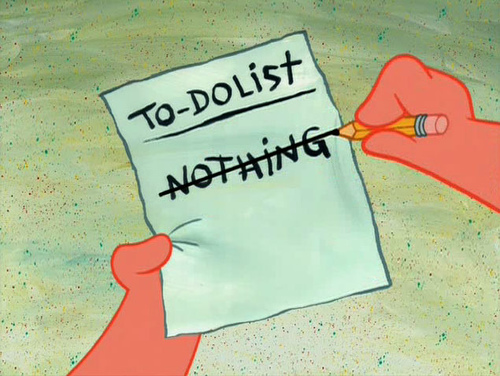 Pierre Menard, Author of the Quixote
is a very short story by Borges, where he tells the story of the life of a French writer called Pierre Menard, in the early twentieth century, who has spent the last 20 years of his life writing two chapters of Cervantes's
Don Quixote
, writing them word by word. It's weird, because you tend to think, well, you're just copying them . . . But no, if you read Borges's story, you can trust Borges to convince you that, actually, Pierre Menard has done something original. When you read the story, you are actually convinced that he is producing an original work, the work of a creator, even, of an artist — yet he knows what he is doing. IT's not even that he didn't know that Cervantes had already written
Don Quixote
— he knew that. He wanted, on purpose, to write
Don Quixote
. So he is creating, he's producing something new, something contingent, let's say, something that could have been otherwise. After all, there is no creation, if you're just copying
Don Quixote
. Yet the set of possibilities is limited to only one, because he knows beforehand that he is going to actually write
Don Quixote
. So my question is, where do you place the creativity of Pierre Menard?
To my mind, it lies in that blank residuum that I'm pursuing; and that must be beyond possibilities, because in the space of possibilities, Pierre Menard is doing nothing. He is doing totally zero, because in the space of possibilities the work exists, it's Don Quixote, and he's just copying it. If you believe in the metaphysics of possibility and probability, where everything is framed in identified states of the world, and so on, then Pierre Menard is doing nothing, totally nothing. Yet by reading Borges, you are really led to believe it possible that Pierre Menard has done something original; and the key thing to me is that what Pierre Menard has done is to write two chapters. He didn't read them, he did't just think of them. So, he really needed the material medium, the writing itself, in order to produce something that, when you read it, you say, well, although it's the same — it has the same identity as Cervantes' novel — it is materially a new work. And although my main object is the markets and finance, although that's important and I identify the medium of contingency as the market in my specific case, in the end its generalization is also writing.
I also happen to be a writer, so I also speak for myself: writing, to me, is something that is beyond probability and 'states of the world'. It's something where the writer can really throw himself into a process of writing, blindly so to speak — and one of my favourite expressions is that he is then traversed by contingency, so he almost surprises himself with what he is writing. To me, that's writing: even though you may have thought about it, and you had planned it, there are thoughts that you can only have through writing. I'm sure everyone has found that: there is no use really in planning in advance what you are going to write. Even if you do that, chances are that you'll end up writing something completely different. I think that the true spark of writing comes when you find yourself surprised by what you have written; and I would even claim that there are thoughts that you can only have through the material process of writing.
So, writing to me is an attempt to get to that extraordinary or residual thing that surpasses probability and the states of the usual metaphysical conception; and which would allow us to twist chronology in such a way that, even though the event happens and it is only after the event that we can think it, somehow we establish communication with it outside time. Remember, I need to twist time itself in order to be able to predict the event 'beforehand', even though it has happened.
–Elie Ayache, "In the Middle of the Event" in The Medium of Contingency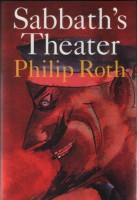 Openings in directly quoted dialogue:(*)
"'Either foreswear fucking others or the affair is over.'" – Sabbath's Theater, Philip Roth
"'49 Wyatt, 01549 Wyatt." – In Parenthesis, David Jones
"'Tell me things I won't mind forgetting,' she said." – "In the Cemetery Where Al Jolson Is Buried," Amy Hempel
Openings simply establishing who speaks and/or when and where we are in space and/or time:
"William Stoner entered the University of Missouri as a freshman in the year 1910, at the age of nineteen." – Stoner, John Williams
"When I am run down and flocked around by the world, I go down to Farte Cove off the Yazoo River and take my beer to the end of the pier where the old liars are still snapping and wheezing at one another." – "Water Liars," Barry Hannah
"I am Gimpel the Fool." – "Gimpel the Fool," Isaac Bashevis Singer READ MORE >