HTMLGIANT / Cathy Day
Sean Lovelace
1. Amazing Herzog interview in GQ. You should read this:

I've always been suspicious. I don't even look into my face. I shaved this morning, and I look at my cheeks so that I don't cut myself, but I don't even want to know the color of my eyes. I think psychology and self-reflection is one of the major catastrophes of the twentieth century. A major, major mistake. And it's only one of the mistakes of the twentieth century, which makes me think that the twentieth century in its entirety was a mistake.

If an actor knows how to milk a cow, I always know it will not be difficult to be in business with him.

I think there should be holy war against yoga classes.
11. Interesting thoughts on biography in this review of Avraham Shlonsky.
7. American Short Fiction short-short contest ends in 4 days. Send.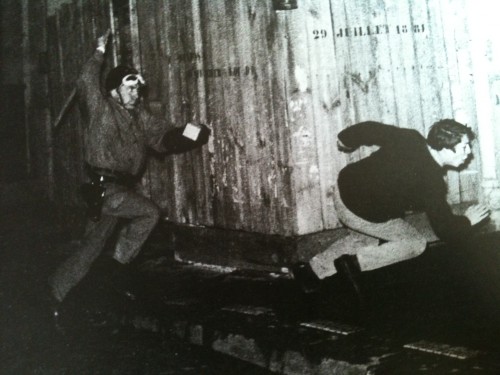 12. Photo montage of writers posing with their typewriters. What is a typewriter?
13. Cathy Day with an interesting post about linked story collections and how to teach such a thing.
What is a novel-in-stories? A linked collection? A story cycle? I find it hard to make distinctions between these terms. Instead, I think of it this way: On one end of the prose spectrum is the traditional linear novel. On the other end is the collection of disparate stories. Linked stories exist on the narrative spectrum between "novel" and "story collection," and they are unique and valid formal artifacts.
Author Spotlight
&
Contests
&
Random
/
18 Comments
May 11th, 2011 / 10:07 am
Roxane Gay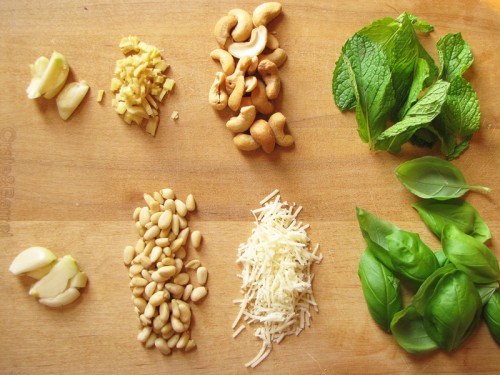 If you are a fiction writer, you will inevitably be asked when you plan to release a novel. If you don't have an answer to that question, or if the answer to that question is, "I have no idea," or "never," other writers will look at you strangely. There is an expectation, for fiction writers, that your primary ambition is to produce novel-length work despite a professional education system (the MFA system) that, for better or worse, focuses primarily on the craft of the short story. The short story, while fairly popular in literary magazines, often seems beleaguered within the greater context of the publishing industry. There are lots of notions that the reading public is not interested in the short story and as such, there is less need for a genre for which there is not a significant audience.
Most of the advice about finding an agent implies that if you don't have a complete novel draft or one well underway, you shouldn't even bother with seeking representation because short story collections don't sell. This mantra is repeated over and over although there is ample evidence that it is, indeed, possible to publish a short story collection. Certainly, publishing a story collection is more challenging, particularly with bigger presses, than publishing a novel, but I read collections regularly and don't foresee that changing anytime soon. I cannot be alone in enjoying short story collections and finding them abundant. Nothing is ever as dire as the rhetoric implies until, of course, you have written nothing but several short story collections and they are sitting, quietly, on your hard drive, gathering virtual dust.
Craft Notes
/
40 Comments
April 20th, 2011 / 4:39 pm
Sean Lovelace
1. Cathy Day said, "Why not write in the classroom and workshop outside the classroom?" (It's about time to write a traditional-workshop-structure-is-dead post, but not now. Later.)
1. After 130 years they dig up a Robert Louis Stevenson novel. (No, Tess Gallagher did not find it in a sock drawer.) Stevenson abandoned it. So people 'finish' it for the dead author, publish it. Same old story.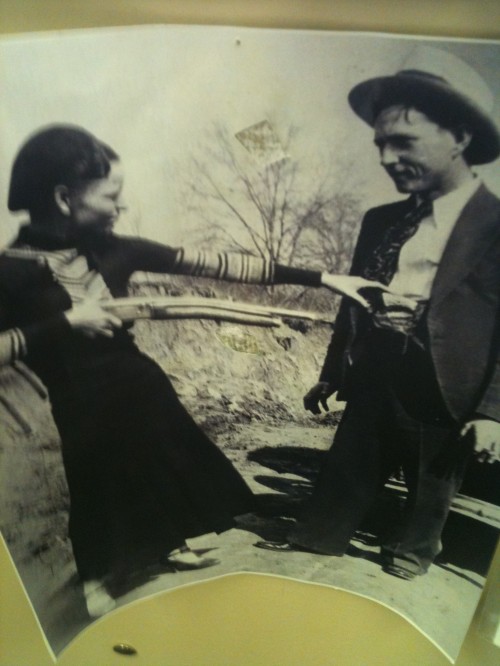 1. Best books on Nuclear accidents/fears/history.
1. Tablet & Pen: Literary Landscapes from the Modern Middle East.
11. Visual artists rarely feel the need to explain the artifact. Writers often do. Why is that?
Author Spotlight
&
Random
/
14 Comments
March 20th, 2011 / 4:45 pm