Donald Newlove
Friendlier, prettier, smarter. This illusion.
My beard grew wild, as did my waistline.
The way I write these aren't like the way I told you I write these…
Imagined dignities.
AWP with 6$ plastic bottles of gnu pee.
Pour down a tall wine or two for ballast.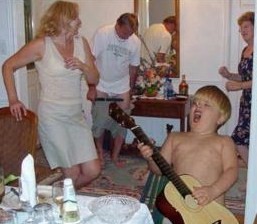 Drink. Love you, don't like you.
Frogs. I like the attitude of frogs.
It was a night jump and I was drunk.
Prick-points of sensation. Get it?
Clinically, you know…
I will fucking stop for cornbread!
Like those balloons.