drinking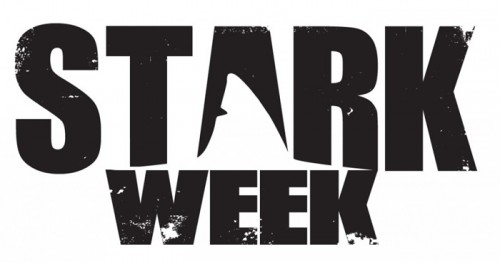 For our last cover artist divulgence of STARK WEEK, here at mighty mighty Episode Ten, we have the top-of-the-mountain comic drawer and comic speaker and deep poet Sommer Browning to share with us her process for the cover of Self Help Poems and her ideas on what exactly will help us all.
I was honored (drinking) when Sampson asked me to draw the cover for Self Help Poems, so of course I said yesh of courth. After reading the manuscript, I could see why he asked me to draw this particular cover. The poems pull innocence and nostalgia through the streets of pop culture and childhood—and I think I draw like that. He offered me a few wonderful ideas and I pulled together the ones I loved. One of the ideas was the classic self help book cover, so I researched (Googled) what those look like.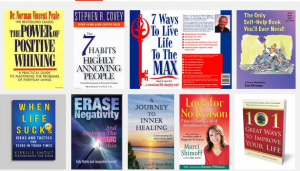 I used to work at Waldenbooks (a store that sold textual materials) and the self help section was my favorite (more favorites: Four Loco and images of nuclear reactors). The life-affirming promises on the covers of these books are self-satisfied propaganda at the expense of the self-centered (woman-moms, man-dads, etc.). To me, putting these kinds of promises on the cover of a book of poems was hilarious (Mr. Bean when you are seven years old) and true (Bible)—and I thought it created an interesting juxtaposition (Ice-T & Coco).
Sam also gave me a photograph of himself dressed like Les Nessman in a neck brace waiting for a call from Brian Dennehy. Needless to say, this was pure inspiration. The "Over 7 Sold" sticker was a creative way to conceal a number of things. Pretty much my favorite part of this drawing was Dan Boehl's suggestion that I add the "*Neck Brace Sold Separately" bit.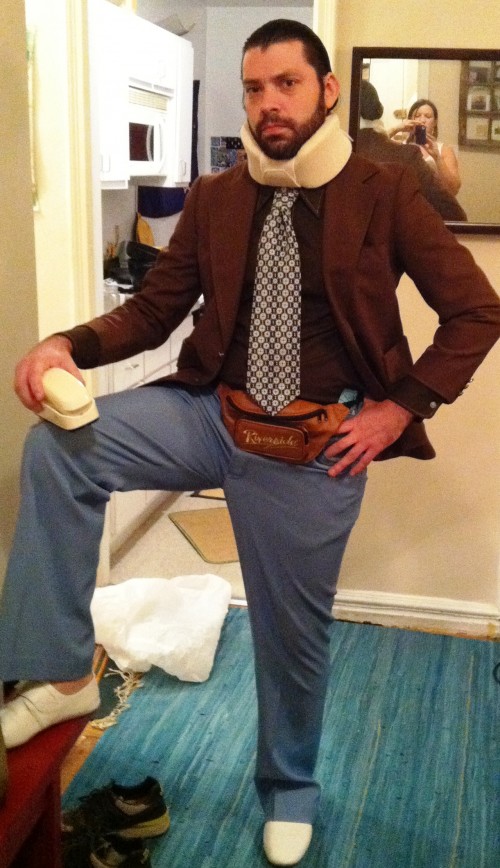 I was also in love with spelling the title of the book wrong. So I had a backup cover, a very lo-fi drawing of a fast food type cup with SELP HELF written on it.
Sommer Browning is the author of Either Way I'm Celebrating (Birds, LLC; 2011), a collection of poems and comics, The Presidents (And Other Jokes) (Future Tense Books, 2013), and various chapbooks. With Julia Cohen she runs the Bad Shadow Affair, a reading series in Denver, and with Tony Mancus she founded Flying Guillotine Press, a small poetry chapbook press.
Last night I went to a, well, artist talk I suppose, featuring my good friend D-L Alvarez, and an artist I wasn't formerly familiar with, Colter Jacobsen. The event, as a whole, was terrific. But this is perhaps because I like when I encounter new things to think about.
Darrell's talk was fantastic, of course, a personal narrative lauding his relationship with books, with art, how these things are working, with people. The distance between D-L's performative aura and his mode-of-everyday-being always catches me off guard, but it's good, it's professional. Darrell's story was lovely, of course. Stories I had heard part of before, stories that featured the artist Jennifer Locke who I was sitting next to, who hugs me every time she sees me, stories about Raymond Carver, stories about Stockton, CA. Well, one story, really, with all of these.
Colter was second, and there was a sort of beautiful disorientation to it. There was no performative aspect here, there was basically only stuttering and a power-point presentation of some of his own work. However there was a winding sense of thought that, due perhaps to how much more space was left open, found me thinking more about ideas that are, perhaps, tangential to the work. The space also left my wanting the talk to be a discussion, but I kept my mouth shut.
At one point a work was presented that was a drawing of a cell-phone photo that Colter's boyfriend had sent him of a snapshot from Bas Jan Ader's "I'm Searchin'," part of Ader's In Search of the Miraculous. At the specific revelatory moment of sentimentality, I fell completely in love and fugued into the daydream of a conceptual artist boyfriend who couldn't watch I'm Too Sad To Tell You without crying himself. How it would be a perfect combination of his praxis to my theory. A fit. My day dream ended, of course, and I remembered how mostly I actually think relationships are terrible and how nothing in the world can ever fit into my headland. But, then, just as I was returning to earth, Felix Gonzales-Torres's words arrived:
The theory in the books is to make you live better and that's what, I think, all theory should do. It's about trying to show you certain ways of constructing reality. I'm not even saying finding (I'm using my words very carefully), but there are certain ways of constructing reality that helps you live better, there's no doubt about it. When I teach, that's what I show my students – to read all this stuff without a critical attitude. Theory is not the endpoint of work; it is work along the way to the work. To read it actively is just a process that will hopefully bring us to a less shadowed place.