i will smash you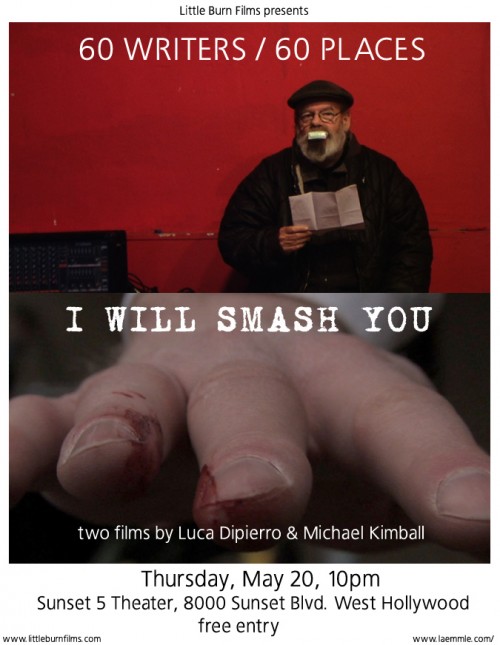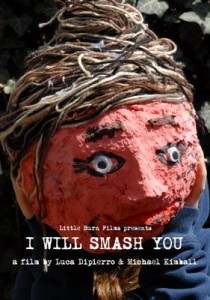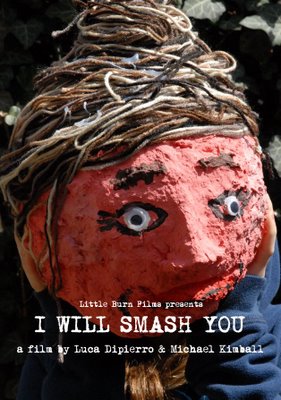 I went to the New York screening of Michael Kimball and Luca Dipierro's film I WILL SMASH YOU (caps are obligatory) and I can now confidently say that you will want to see it also.
The premise is this: Michael sent out a call last year for people who wanted to smash something that carried a meaning or burden they wanted to rid themselves of. The people came to Michael's house in Baltimore where he had a smorgasbord of smashing implements laid out on a table in his backyard. Michael interviewed them a little about why they were destroying what they were destroying and then they dismantled the object using an ax, sledgehammer, crowbar, chunk of concrete, etc.
By now I think everyone has seen the trailer featuring our man, Adam Robinson, in which he metaphysically destroys the hymn, It Is Well With My Soul. (If you haven't, please, for the love of no God, click here.) This was one of my favorite parts of the movie because there are a number of Hymns I would like to destroy also, but I was also surprised and delighted by how much of an impact that the other performances and stories had. Michael and Luca did a phenomenal job in selecting the right quotes and facial expressions and gestures to reveal something really intimate about each person.
Not one but two computer monitors are savagely axed; a teenager mutilates a blood-filled pinata of her teacher's head; a be-scarfed man destroys 'procrastination'; and a woman in high heels and a velvet dress destroys a car she believes is cursed, axing every window and even ripping out the steering wheel.
I hear that Ken Baumann is putting together a screening in LA, and the good folks of Detroit and Toronto will also soon get a chance to see it. Contact Michael or Luca to arrange a screening in your town. You need to be smashed.
I've been excited for a while now about the forthcoming film I Will Smash You, a collaboration between Luca Dipierro and Michael Kimball for Little Burn Films. As of now, the project is complete and getting ready to make the rounds of the independent film circuit. Some new information has also been released:
First, a new trailer, featuring Adam Robinson smashing a hymn:
Michael Kimball and Luca Dipierro have been working for a while now on a video project, 'I Will Smash You,' which entails, essentially, videos of people smashing stuff, most often items germane in some way to their life.
A new trailer for the film features Michael Kimball going to town on a desk, which is a dark fantasy I live through almost every day. It is nice to see the release contained: