Saturday, July 5th, 2014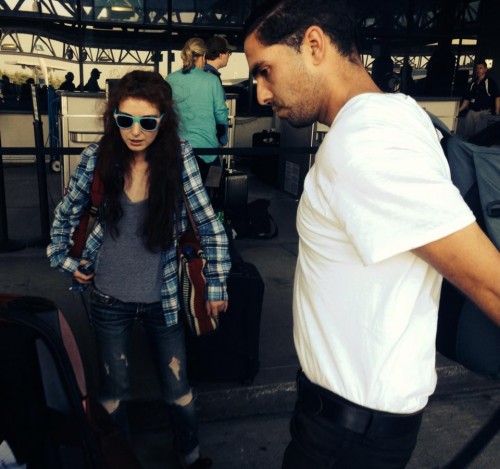 I wrote a book called I Will Always Be Your Whore [love songs for Billy Corgan] and I wanted to go on a book tour, so I made a facebook post back in February earlier this year and some people invited me to read at their reading series and most of them were located on the east coast so I did some research and decided to do an east coast book tour spanning about two weeks, hitting seven cities. I told Jesse Prado who is my bff and brother and he wanted to come along and I told him we should put a book together for him to sell on the tour so I published a book by Jesse called i've been on tumblr on my little press, Be About It press. It's a cute book, it feels nice.
I had no idea how to plan a tour because I never did anything like this before but I did my best and realized my mistakes while they were happening and I feel much better prepared for the next time we go on tour, which we will definitely do again. It's already been decided.
I hope we were good guests.