Friday, October 3rd, 2014
A. "There are stories the man recites quietly into the room which slip from level to level like a hawk."

The English Patient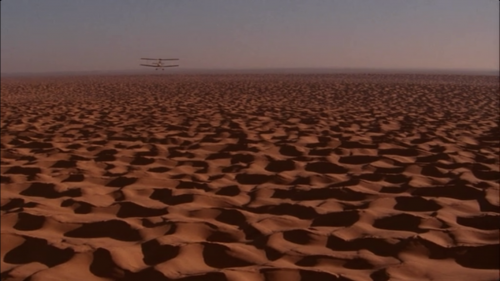 1. A popular mistake about Canada is that it is fundamentally North. Otto Friedrich's biography of Glenn Gould compares Canada's relationship to the North with America's to the West, except there's no Disneyland in the Arctic. Most of Canada's population is concentrated in the southernmost quarters; post-Gould Toronto produced Petra Collins' Instagram, among a lot of other non-Drizzy things. One quarter of all postwar immigrants to Canada came to Toronto. Canada's history is only one centennial in; its youth relative to the rest of the world may account for why the rest of the world sometimes acts so strange about it. Cats still aren't sure about humans because in evolutionary terms they haven't been around as long as dogs and are still socializing themselves. There are no cats in the Bible, for instance.
2. The book of 2014, nonfic anyway, was Capital in the 21st Century by Thomas Piketty, a book carrying the mythical glow of pregnancy. Stephen Marche reviewed it for the Los Angeles Review of Books, calling it 'perhaps the only major work of economics that could reasonably be mistaken for a work of literary criticism.' He relates realism's utter defeat of the other forms, the fun ones like lyricism or even minimalism, and credits Jonathan Franzen, that old serpent, with its proliferation. We already knew all that. One of the writers Marche suggests has fallen out of usage is the Canadian Michael Ondaatje: from Ontario by way of Sri Lanka, educated in England, known for hushed, haunted pieces like The English Patient (1992), Divisadero (2007) and The Collected Works Of Billy The Kid (1970). He also wrote a memoir, Running In The Family (1979), which includes the following clip:
"At St. Thomas' College Boy School I had written 'lines' as punishment. A hundred and fifty times. [fragment in Sinhalese] I must not throw coconuts off the roof of Cobblestone House. [fragment in Sinhalese] We must not urinate again on Father Barnabus' tires. A communal protest this time, the first of my socialist tendencies. The idiot phrases moved east across the page as if searching for longitude and story, some meaning or grace that would occur blazing after so much writing. For years I thought literature was punishment, simply a parade ground. The only freedom writing brought was as the author of rude expressions on walls and desks."
3. Ondaatje's family is Dutch-Ceylonese and was well-off. By various vagaries his father ended up a chicken farmer, his mother on staff at a hotel, and he and his siblings diffused thru England, America, and Canada. Much of his writing is liminal: the act of falling on a map, and why is it called falling? 'We are the real countries', vows a character in The English Patient. Disdain for colonialism and its legacies is a chief Ondaatje engine; another character in The English Patient insists that everyone white is motivationally English: 'when you are bombing brown races you are an Englishman'. That character's name is Kim and he's Sikh, which we know because he wears a turban. Almasy, the sophisticated count burned into patienthood if not Englishness, is Hungarian but nomadic. He hates ownership, being owned—and the idea that when there's a war on, where you're from becomes important.
Ondaatje produces fantasias of language, requiring much suspension of disbelief, risking collapse if pulled too far out of context. As stated by Pico Eyer in an essay for the New York Review of Books called 'A New Kind of Mongrel Fiction': ' there will always be some for whom Ondaatje is too rarefied or exquisite.' Lines like 'giraffes of fame' and little leashes of them like 'later my hands cracked in love juice/fingers paralyzed by it arthritic/these beautiful fingers I couldnt [sic] move/faster than a crippled witch now' qualify as sentimental dithering to the worst agnostics. Glenn Gould said he believed in God as long as it was Bach's; I believe in a groundless, fermented prose style as long as it is Ondaatje's. Even when it's a little bit bad, it is never not beautiful.
'There is nothing wise about a harbor, but it is real life. It is as sincere as a Singapore cassette. Infinite waters cohabit with flotsam on this side of the breakwater and the luxury liners and Maldive fishing vessels steam out to erase calm sea. Who was I saying goodbye to?'

Ondaatje, Running In The Family