PEN America
The Pen American Center has announced the 2011 award winners. I was particularly pleased to see Danielle Evans win the fiction prize for Before You Suffocate Your Own Fool Self.
Stacy May Fowles suggests that one way to address the gender imbalance in literary publishing is for men to stop submitting to those magazines who have serious gender imabalances among their contributors until those magazines rectify the disparity. I disagree with the suggestion because the responsibility belongs to editors, not writers, but her argument is interesting.
At the Texas Observer, Brad Green's story, "Fixing Miss Fritz," is worth a read or three.
Glenn Beck has something of a literary career and Laurie Winer offers some insight on that career, such as it may be.
In this interview, Dinty Moore talks about what he looks for in submissions and other things.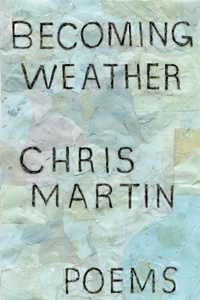 I just started editing a poetry series over at PEN America. If you sign up for the mailing list, we'll send you new poems from rad poets 1-2 times a month (no adds, newsletters, promotions, etc). The inaugural installment includes two new poems from Chris Martin. Please check it out and sign up. I promise we won't let you down.
Blake Butler
—
New Brian Evenson story "Windeye" (which he read this year at &Now) is available in the new Pen America, both in print and online. It's a killer, as usual.
PEN America's MAKE BELIEVE issue is seriously out of this world. Poetry by Christian Hawkey, Mathias Svalina, Cynthia Cruz; A forum on the titular theme featuring Lynne Tillman, Terese Svoboda, Cynthia Ozick, and Damion Searls; plus Brian Evenson, Philip Gourevitch, Chimamanda Ngozi Adiche, and a whole lot more. Super bigtime.
SALTGRASS 4, meanwhile, features poetry from the sweet likes of G.C. Waldrep, Anne Boyer, Ben Mirov, Ish Klein, Danielle Pafunda and Brett Price. Here's Mirov's poem "Ghost Receptor"-
I have no questions for anyone.

They want to be held by the neon light of the OPEN sign.

They fill their pockets with sand.

They wake up and look at a deer.

I lay the crumpled body next to the convenience store.

Noah puts a plastic medal around my neck.

I'm tangled in the branches.

Something wants me to fall asleep.
Also, as long as we're talking about new issues of things, the current Harper's (Richard Rodriguez's "Twilight of the American Newspaper" cover)  has Diane Williams in the READINGS section and Christine Schutt as the fiction feature. Seems to be another piece of Christine's new novel. Good times!
Uncategorized /
8 Comments
November 4th, 2009 / 4:45 pm
Okay, two small press events and one massive-ass festival.
1)  Noemi Press reading at Stain barfeaturing  Claire Hero, Shya Scanlon, Mark Tursi, and Lila Zemborain. >>Join us at 7 PM on 2 May 2009 for a Noemi Press reading at Stain Bar, 766 Grand Street, Brooklyn NY, 11211 (L to Grand, 1 block west) <<
2) Book Party & Reading for Eric Baus' Tuned Droves, the new title from Octopus Books. Eric Baus, Cathy Park Hong, Karla Kelsey, & Keith Newton will read. Music from Snowblink. FREE WINE. Sunday May 3, 5:30-8pm. location: 267 douglass st, brooklyn, ny: from Union St (R / M trains): walk north three blocks on 4th Ave & turn left on Douglass. From Atlantic / Pacific: walk south on 4th Ave for seven blocks & turn right on Douglass.
3) This is also the week of the PEN World Voices festival, which has like a million events happening all over NYC and Brooklyn, throughout the day and evening. Complete festival schedule is here. I'm going to be at "The Language of Fear" event at the CUNY grad center tonight, and at the "Faith and Fiction" event at the powerHouse arena on Sunday afternoon (then heading Bausward after that).
Uncategorized /
6 Comments
May 1st, 2009 / 12:29 pm