HTMLGIANT / Riley Michael Parker
Ken Baumann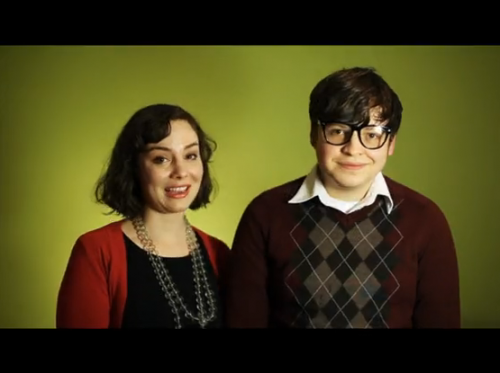 Riley Michael Parker, the genius behind some hyper-sex and gruesome chapbooks from MLP and Future Tense, is making a film with Carolyn Main, and it needs our help/$. Described as 'an exploitation style film like the 1970's John Waters movies', this is sure to be guh & wonderful. More info, featuring a teasing introductory video that sees both of the above bodies dancing around in drag, can be found here. Go give some! I did!
Author Spotlight
/
11 Comments
April 17th, 2010 / 3:59 pm
Matthew Simmons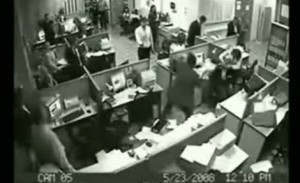 The last few years have seen two very good novels about office life, Joshua Ferris's Then We Came to the End and Ed Park's Personal Days. (Also, one very good British television program and one occasionally very good, David Foster Wallace-admiring American knock-off television program have appeared, too.)
If you have felt that all of those things have been lacking in a thick coat of misanthropy and violence—besides the thick coat of misanthropy and violence that some see as inherent to capitalism in the first place—Future Tense Publishing has just released a little chapbook called Our Beloved 26th that should satisfy your desires quite nicely.
I saw Kevin Sampsell yesterday*, and he handed me a copy of the book, and told me the author, Riley Michael Parker, is quiet and shy and young. Apparently—happily, really—the young man has some issues.
Uncategorized /
15 Comments
February 25th, 2009 / 6:01 pm