Thursday, June 20th, 2013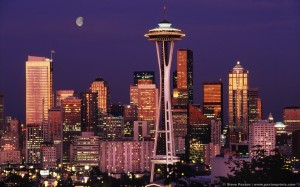 Thanks for all the great feedback on the Author Spotlight I did on Richard Chiem! So many flowers (awwww)! So much chocolate (awwww)! And even a phone call from the president which, sadly, went to voicemail. It's really all been kind of overwhelming (sigh, swoon). But, here anyways, now, is the 2nd Spotlight– on Maged Zaher!
Maged Zaher is very engaging, warm, likable, and was born in a great year (1967,  a year in which Rauan Klassnik and Aase Berg were also born.) Maged is currently up for Seattle's "Stranger Genius Award" which comes with a $5,000 prize. So, congrats, man, & good luck!
(Brendan Kiley, in The Stranger's write-up on Maged Zaher, describes our Spotlight Author as a "merry melancholic" and goes on to say that "in Zaher's work, intimacy is the gold medal, but also something to be feared.")
It was a real pleasure hanging out with Maged for a couple of hours earlier this week. Maged likes to talk poetry, ideology, politics, sociability, soccer, etc, etc. And he's totally cool with strong, differing opinions which, well, suited me just fine!
This spotlight, then, is comprised of a brief bio, a short interview and a couple of photos. So, say hello now to Maged Zaher!
(more…)