starcherone books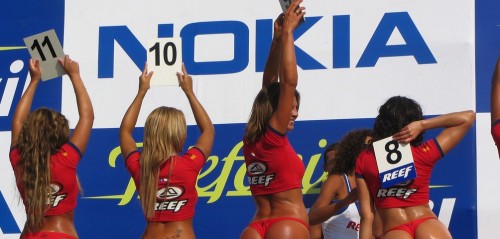 A while back, I posted a link to Les Figues Press's very first book contest. Whereas all I did was post the submission information, many commenters responded, asking questions and giving opinions about contests in general. To clear up any questions about motivation, profit margins, etc, I have assembled four small presses – Les Figues Press, Starcherone Books, Noemi Press, and Fiction Collective 2 – to discuss their contests. I hope you find this conversation as illuminating as I do.
Bios for the presses can be found after the conversation. The publishers representing the presses are as follows:
Les Figues Press (LFP) – Teresa Carmody
Starcherone Books – Ted Pelton
Noemi Press – Carmen Gimenez Smith
Fiction Collective 2 (FC2) – Lance Olsen
Note: You may notice an exclusion in the conversation here, that is, I didn't ask anyone to represent a press who doesn't have a contest. I had considered asking a few people, but ultimately, I wanted to focus on why presses have chosen to run a contest. Expect a post within the next few weeks with presses who have chosen not to run a contest, for whatever reason. Hey publishers: if you have a press that doesn't run a contest and want to participate in a conversation like this one, email me: Lily [dot] Hoang [dot] 326 [at] gmail [dot] com.
LH: How long has your press run a contest, and what was your rationale in starting it? Do you require a submission fee? With the submission fee, does the applicant get any other goodies?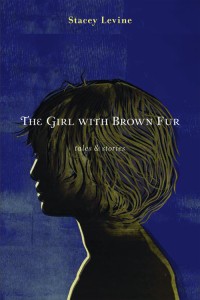 Couched within the strange fables in Stacey Levine's latest story collection The Girl with Brown Fur are recognizable hurts and self-defeating desires. The way she writes about such things is what makes her fiction the elegant, precise and transcendent wonderland it is. For instance, in the story "The Girl," the narrator sees a young girl on a leash in the hallway of a hotel, and determines to steal her. As we enter the mind of a child-abductor, we register the obsessive thinking, the cagey strategizing – it's distasteful, ominous. Then a chance remarks reveals the narrator is a woman, one who has always nursed "the wish to transform into someone else, a different kind of body, to find another story in which to live." Clearly she is appropriating the girl as way to do this, and the urge is as uneasily recognizable as it is licentious. The story plays with power dynamics in a new way – the animalistic qualities the narrator projects onto the girl (the one with brown fur) make a subtle point about exploitation but also tilt the story into poetry.
This is Levine's genius – to make her points allusively, in an allegorical code, one that nevertheless always feels down-to-earth and revealing of very real pockets in the human psyche. In an interview included with the press package of her new collection, she says: "It wouldn't mean anything to say outright: 'He was feeling really anxious because he had always been criticized by his father.' But it does mean something for me to tell how that would feel, to try to share that experience in a new way." The technique she has developed for doing this leads her into sometimes surreal and hilarious allegories – about mass production work in a sausage factory ("Sausage"), for example, or a brother and sister who marry each other, with their parents' approval, and incite wrath only when they want to move out of the family house.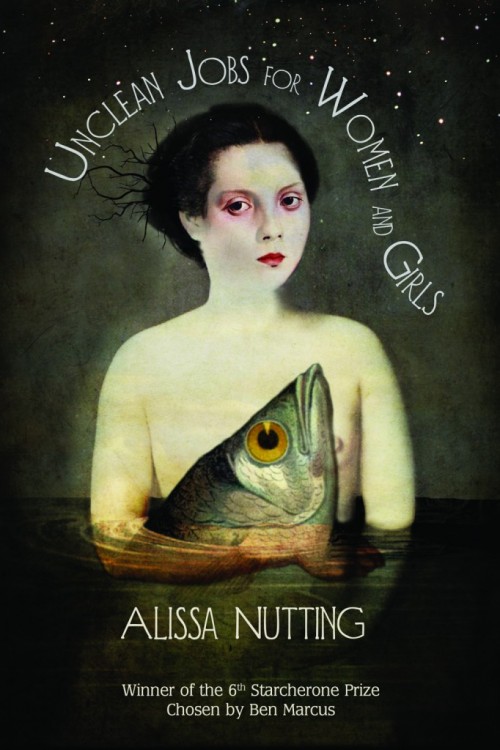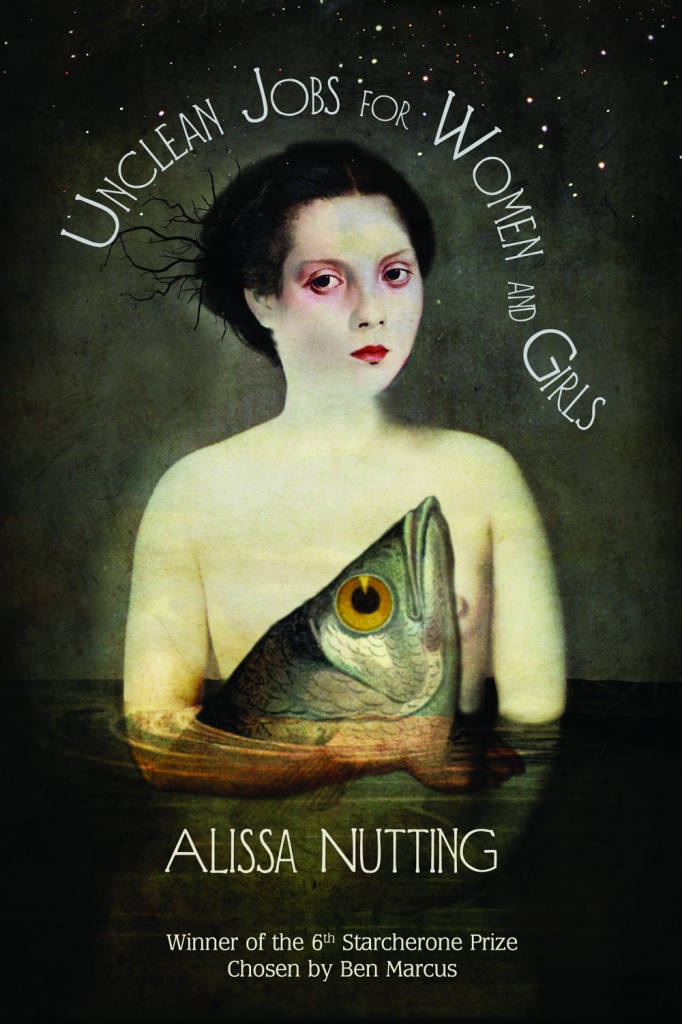 I love a book with a good title. I love good titles in general. When I'm bored, I sit around writing titles, placing each one in its own Word file so when I feel like writing but want to work on something new, I just need to look at all those empty, waiting documents, pick the one with the title that intrigues me the most, and start writing. Ever since I first heard of Unclean Jobs for Women and Girls by Alissa Nutting (Starcherone Books), I have been charmed by the title and I finally had the chance to really sit down with the book. I ended up reading it one sitting because it was one of those books you literally cannot put down. The stories in this collection are smart and imaginative and strange and fearless in their execution. It is readily evident why this book won the Starcherone Prize for Innovative Fiction. A great deal of care and handling went into these stories.
In Contemporary American Novelists of the Absurd, Charles Harris writes, "The absurdist vision may be defined as the belief that we are trapped in a meaningless universe and that neither God nor man, theology nor philosophy, can make sense of the human condition." As I've read about Unclean Jobs for Women and Girls over the past couple months, I've often seen references to the writing as absurdist fiction. I would disagree. While many of the stories have a surreal, almost absurd quality to them, the stories by no means imply that they are a response to a belief that we are trapped in a meaningless universe because so many of the characters in these stories are clinging to the hope that there is, indeed, some meaning in the universe. In each of these stories, Nutting is, above all making beautiful sense of the human condition.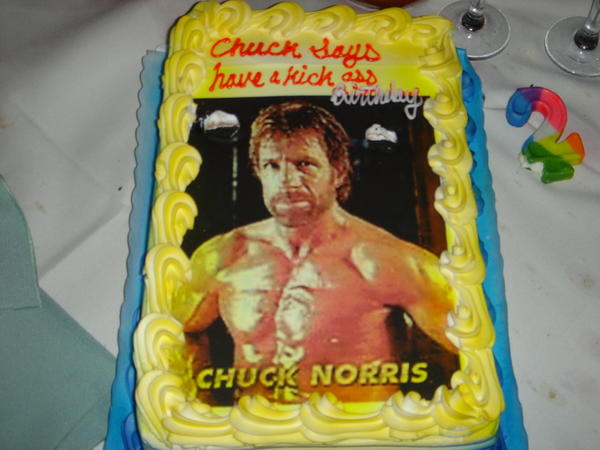 Happy birthday, Starcherone Books! One of the coolest, smartest indie presses turns ten today, and to celebrate, they're having a party-reading in New York tonight, featuring kickass publisher Ted Pelton, Donald Breckenridge, Joshua Cohen, Janet Mitchell, our own Alissa Nutting, and Thad Rutkowski.
Starcherone (start-your-own) Books has published tons of beautiful, novel-pushing, genre-pushing, word-pushing books. They are a force. Love them, buy them, adore adore adore! They deserve it.
Show your thanks: buy a book, or, tell us what your favorite Starcherone book is. My favorites fill up an entire shelf…
Presses
/
Comments Off

on A Happy Decade
October 14th, 2010 / 3:04 pm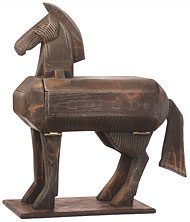 Maybe not a useful post, but if anything it reminded me that I have a few books that I must still purchase.
Starcherone Books has announced contest guidelines for its annual Innovative Fiction Contest.
The 2009-10 contest, offering $1000 and publication with Starcherone Books, is now accepting entries. Contest is open to story collections, novels, or indeterminate prose works up to 400 pages. Manuscripts will be blind-judged; the author's name should appear on the first of two title pages and nowhere else in the manuscript. There is an administrative fee of $30. Please do not send cash. The postmark deadline is February 15, 2009. The winner will be announced in August 2009. All finalists will be considered for publication with Starcherone Books. See our ad in the November/December issue of Poets & Writers.
Also, they have a special offer going for those who want to submit. If you add an additional $10 to your entry fee, they'll throw in a copy of The Lost Books of the Odyssey for your trouble.
Ben Marcus is the final judge.
Contests
/
Comments Off

on Starcherone Contest?
November 2nd, 2008 / 3:31 am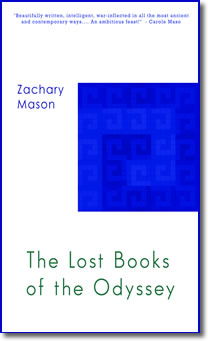 For the next 10 days (until Oct 15), Starcherone Books has opened their gates for open submission of queries regarding book length works. With fantastic releases in the past year from Johannes Goransson, Joshua Cohen, Zachary Mason, and more, this is a great opportunity for those who are looking to send out their innovative fiction manuscripts.
In addition to the open subs, they've also announced their yearly book competition, which should answer the question in many mouths, that being: What's up with Ben Marcus? as he's been announced the final judge for the competition. Booyah.
Here's specific words:
Effective immediately, Starcherone Books will be accepting manuscripts under the following guidelines:

1. Writers may query until October 15, 2008, at starcherone@gmail.com. Please tell us about your book project and about your writing accomplishments to date. DO NOT SEND YOUR MANUSCRIPT; UNLESS WE HAVE ASKED FOR IT, IT WILL BE RETURNED.

2. We will be resuming our manuscript contest this winter, with Ben Marcus as our 2009 Final Judge. See our CONTEST PAGE. Our contest will serve as the preferred method for writers who have not established a track record through prior awards and/or publications to have their manuscripts considered by Starcherone Books. This contest is designed to discover new writing talent, and has been the method by which we have discovered six writers (five winners and a published runner-up) since 2004.