Thursday, September 1st, 2011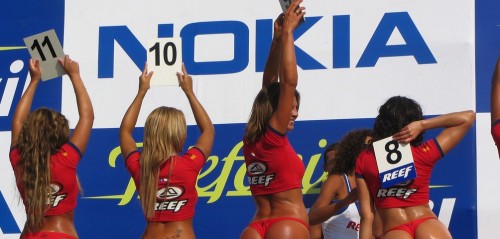 A while back, I posted a link to Les Figues Press's very first book contest. Whereas all I did was post the submission information, many commenters responded, asking questions and giving opinions about contests in general. To clear up any questions about motivation, profit margins, etc, I have assembled four small presses – Les Figues Press, Starcherone Books, Noemi Press, and Fiction Collective 2 – to discuss their contests. I hope you find this conversation as illuminating as I do.
Bios for the presses can be found after the conversation. The publishers representing the presses are as follows:
Les Figues Press (LFP) – Teresa Carmody
Starcherone Books – Ted Pelton
Noemi Press – Carmen Gimenez Smith
Fiction Collective 2 (FC2) – Lance Olsen
Note: You may notice an exclusion in the conversation here, that is, I didn't ask anyone to represent a press who doesn't have a contest. I had considered asking a few people, but ultimately, I wanted to focus on why presses have chosen to run a contest. Expect a post within the next few weeks with presses who have chosen not to run a contest, for whatever reason. Hey publishers: if you have a press that doesn't run a contest and want to participate in a conversation like this one, email me: Lily [dot] Hoang [dot] 326 [at] gmail [dot] com.
LH: How long has your press run a contest, and what was your rationale in starting it? Do you require a submission fee? With the submission fee, does the applicant get any other goodies?