Tony Towle
It often happens that I return to the same books I want that are like really expensive. Like the Notebooks of Paul Valéry. Anyway I want a copy of this slick little book so bad it makes me think it a stupid thing to want a book so bad, like I should be wanting things like sex drugs and money so bad, but I just want this little book so bad, with a nice simple cover by Joe Brainard. The cheapest I have seen so far is $300. It is collected in Ted Berrigan's Collected Poems.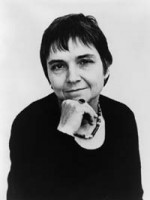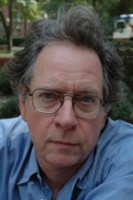 [ WORK DISCUSSED: Tuesday (9/22) – Adrienne Rich, five poems and an essay. Thursday (9/24) – "New York" by Tony Towle; "Texas" by Padgett Powell; "Babalu-Aye" by Eva Talmadge;" writing exercise.]
I never know how to start the class off. Or anyway that's how it feels. I usually arrive in the room a few minutes early, and start chatting with whoever else is already there. If there's a conversation already in progress I'll try to join it, and if they're all just sitting around quietly I'll pick someone and ask how his or her day is going, or how the weekend was. If they throw the question back at me ("and how about you?") I'll tell them. I try to take attendance right at the official start time, not so much to punish the stragglers as to reward those who got there early. I want them to see me seeing the effort they've made. So we do that, and it's like–now what? "Okay," I often find myself saying, "what did we read for today?" It's not that I can't remember what we read. It's just that I think there's something useful about saying it out loud. I asked the class if they preferred to talk about the poems or the essay first. A few people kind of said "poems," so I said okay, but then there was another choice to be made–which poem? One of the pitfalls of my teaching style (which strives to be dynamic, responsive, and rigorously un-structured) is that it's hard to get off the ground. It's like an old prop plane, where you need to start the propellers spinning by hand and then sort of guide it down the runway and hope everything is timed just right and take-off actually happens. Sometimes this takes a few tries. Nobody seemed to care where we started, and consequently we weren't starting at all.