Travis Nichols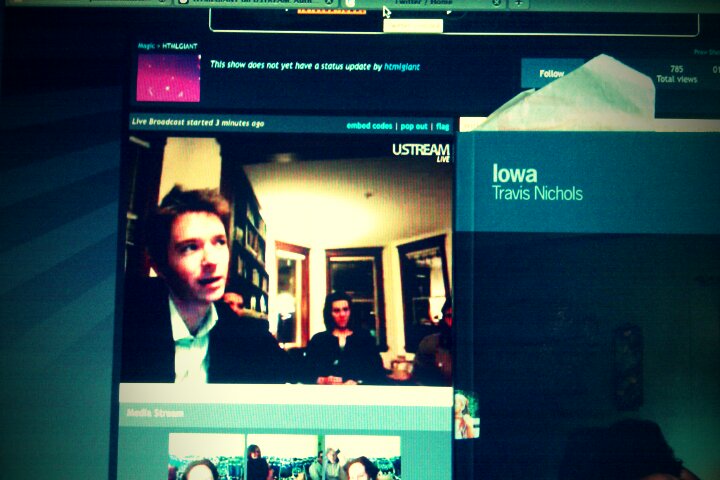 My buddy Travis (who has a new novel called Off We Go Into the Wild Blue Yonder out now, and a fancy new piece on Book Notes at the Largehearted Boy blog) made a silly, offhand statement on Twitter. It read: "I think we should all also boycott Arizona Iced Tea because it is the drink of fascists." He was kidding. What happened next is not entirely easy to follow, timeline-wise. Travis—as you will read in the following interview—believes the quote was grabbed by someone on a forum. Most of the links I've found by looking up "Travis Nichols" and "Drink of fascists" seem to lead back to an article on the NY Daily News site written by a Helen Kennedy. Hard to say where she first saw it. (I was considering trying to get ahold of Ms. Kennedy, but on Thursdays I pretend to be a cowboy, not a journalist.)
Then Rush Limbaugh found it. And then so did some other people. Hilarity ensued.
A reporter from the New York Times actually contacted Travis, and wrote about the little dust up here.
I interviewed Travis. It's after the jump.
READ MORE >
Two handsome looking new full-lengths from Letter Machine Editions: Iowa, a crow-dark novel by Travis Nichols, and Texture Notes, a sort of glassblower's cartographic adventure by Sawako Nakayasu. These are available together and right away at a discount. With these books and other books available or forthcoming from Anselm Berrigan, Renne Gladman, Farid Matuk, Sara Veglahn, John Yau, Julianna Leslie, Aaron Kunin and Peter Gizzi, Letter Machine Editions definitely looks like a smelter to watch. Here's a random bit from Iowa to give you a zing:
The memories true or not against him seem to be turning to steam, as I turned, all the while thinking of chewing out alone eventually through the ghostly meats … Multiple murders of crows in the budding trees waiting to send the lilac sky to black, or every once in a while to bend remembrance gone on at the waist into coughing too long into the night.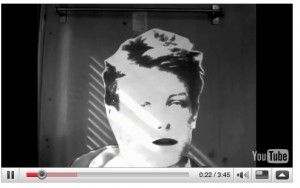 From the Poetry Foundation blog, harriet, the Rimbaud Vlog.
The man behind the mask is Travis Nichols, whose Weird Deer blog took a short hiatus so he could concentrate on getting Obama elected. (See, poets? See what you can do if you get off the computer for a little while. Obama WAS elected. And Travis Nichols was, I'm betting, was instrumental in that election.)
The blog is slowly returning. Maybe if we all go look at it, he will feel pressured to keep the Weird Deer Hotline series going. Details in the blogs upper right hand corner.
Travis is a fellow Seattle-ite and a pretty nice guy. He has a novel called Off We Go Into the Wild Blue Yonder in the works at Coffee House Press. And writing online.
He does not like applejuice. That is another Travis Nichols.