Reynard Seifert
"PAY FOR SOUP / BUILD A FORT / SET IT ON FIRE"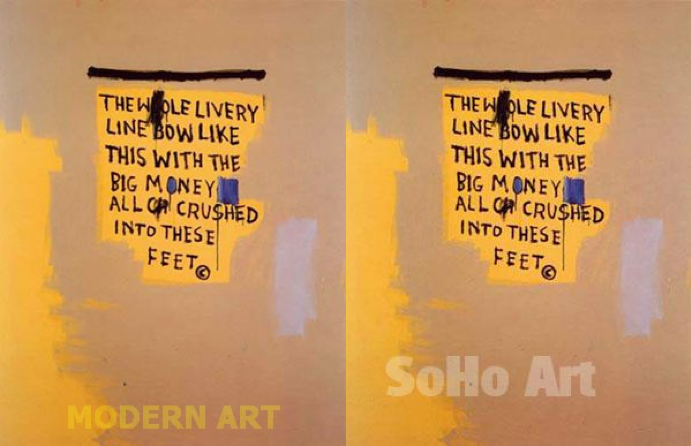 If one were so inclined, one could buy The Whole Livery Line, 1987, by "Jean-Michel-Basquiat [sic] faithfully recreated by hand using the finest art quality linen canvas and Winsor and Newton oil paints" for just $255 from either of these companies – judging from the templates, presumably run by the same "on the fringes of legality ethics" mo-fos. I wonder if people will openly sell forgeries of Rammellzee pieces in ten or fifteen years, when people realize, maybe, that he was, like, really important, and dead. Probably not.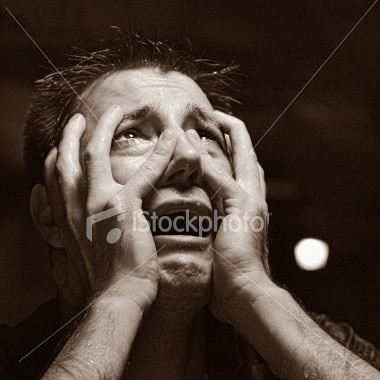 These ironic watermarks reminded me of "Stock Photography Watermarks As The Presence of God" – a brilliant essay Kevin Bewersdorf wrote (before he apparently, sadly disappeared from the internet). I had coffee with Kevin once. We talked for like three hours. I have no idea what we talked about.
httpv://www.youtube.com/watch?v=x9zZNFzrvAA
It seems you can watch the entirety of what I think may be Orson Welles's best film, F For Fake on the YouTube. It's almost too bad it doesn't have a watermark. The reason Welles was important is the same reason I think F For Fake is better / more interesting/significant / MAGIKAL than Citizen Kane. Welles experimented with form more than almost anyone I can think of. More than anyone, it seems that each of his films is a little world unto its own. And of course Hollywood appropriated those forms, so.
In a general way, I would say this happens in writing. For instance, much of the realist short fiction I read these days does not travel outside the fort that Carver built. And that, I think, is sad. Not that it is such a terrible thing. I mean, to be sad. But it's like, you know. Really people. Not necessarily am I talking about online writing here. Like, I'm probably not talking about you. Right. Although, maybe I am. A little. But especially. Say, The New Yorker. Is it that they're trying like hell to hang on to that aging group of baby boomers – the ones with money – as they dip their webbed feet into the frigid waters of nothingness? Or are these geezers really that obtuse?
Three reasons you're not Raymond Carver:
1) You're not.
2) He was.
3) Gordon Lish
Please. For the love of. Explore. Finger things. Pinch others. Lick. Feel around. Find gawd. Read more. Rip people off. Rip them up. Start again. Do the twist. Shake your money maker. Move on. Make it your own. Get scared. Sweat fucking tears. Who cares. If ever there was a time to experiment. It's now. Almost no one is probably going to buy your book anyway. It may as well be interesting. Right? Do you want to have a book? Well then? ? Publishers? They are ready I think. Or not. Who cares. That is all I'm saying. Who cares. You know what I mean. Probably.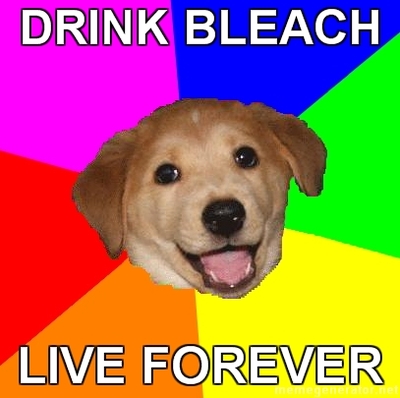 Tags: art forgery, basquiat, cremate raymond carver, kevin bewersdorf, orson welles, rammellzee, watermarks, who cares, why bleach is good for you
34 Comments