Michael Schaub
—
So everyone knows about writer's block. But have you ever been scared to write? Have you ever been scared to read? Like, terrified, for no discernible reason.  How long did it last? Was there a solution for you? What was it?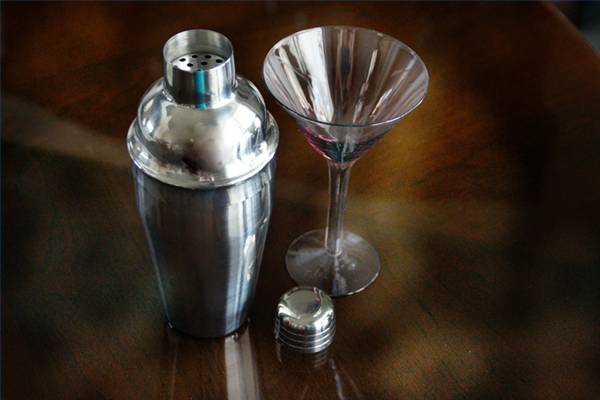 "Wystan Hugh Auden took the martini seriously," wrote Rosie Schaap for the Poetry Foundation a few weeks ago. Yeah! That's an Auden I can get behind! The kind who would write, "We must drink a lot of gin or die," and then later change it to "We must drink a lot of gin and die," before finally settling on, "This guy right here…this guy's…YOU DON'T KNOW ME, YOU DON'T EVEN"
Anyway, Schaap's search for the Auden martini set me to thinkin': what other poets have had trademark martinis? I found the answer in What Other Poets Have Had Trademark Martinis?: A Book Which Answers The Question That We Asked in the Main Part of the Title, Before The Colon (FSG, 1987). This book totally exists, so fact-checking me on it would be a pitiable waste of your time. Below are just a small sample of the more intriguing entries, though if you have any others, you should post them. I mean, why wouldn't you trust poets to give you alcohol-related recommendations? That would be like not trusting poets to give you divorce lawyer-related recommendations! Crazy!
Michael Schaub
—
For all you Chicago HTMLreaders, Brian Evenson will be reading tonight (with Tod Goldberg and David Taylor) at the Bookslut Reading Series, at 7:30 at the Hopleaf. Evenson! Beer! Beer! Evenson!
When the winner of the 2009 Nobel Prize in Literature is announced next month, he or she will join a club more exclusive than just about any other in the world. You know those clubs at Ivy League schools, with names like "The Scone and Pudding Society," where it's a bunch of white guys who dress in costumes and make up silly songs and photograph each other naked? And how, you know, the members are, against all odds, actually proud of being in it? Instead of feeling kind of dirty and ashamed? Even more exclusive than that.
One thing's for sure: Of all the 105 women and men who have won this prestigious award, none of them will ever be forgotten. Except for most of them. After the jump, we take a look at some of the past winners, and how they changed…the very world itself. Except for the ones who didn't. Which, like I said, is a lot of them.
Next month, the winner of the 2009 Nobel Prize in Literature will be announced, and literary types have already started speculating, and even betting, on who might be this year's winner. This is pointless, because the winner is going to be, in all likelihood, an anarcho-syndicalist playwright or pamphleteer from Moldova or something like that. It might be a duck, as long as it's a duck that likes Gramsci but not America or television. It probably will not be anyone you have ever heard of. But you might pretend you have after he or she wins, if you, like me, are kind of a dick. The winner will definitely be alive, per Nobel rules, at the time of the nomination, though. Sorry, Updike!
One thing is for sure: the announcement will catapult the winner to worldwide reality show-level fame, and magazines will speculate about his or her sexual orientation, and nobody will be able to stop talking about the latest Nobelist for years to come. Remember when that happened with Dario Fo? And Elfriede Jelinek? Huh? Huh? Anyway, we discuss the bookmakers' odds for what might, sadly, be the most exciting contest of the year…after the fucking jump!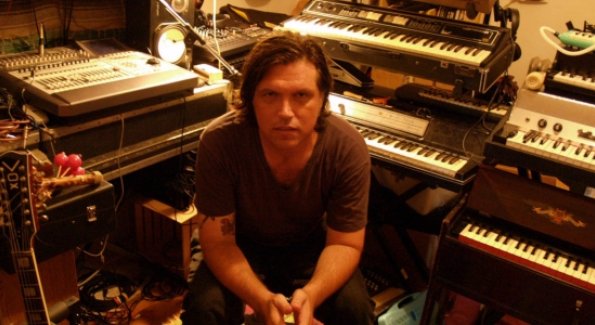 "I have a degree in creative writing — but trying to get a job with that, well, you might as well be a felon."
-Richard Buckner, in an interview with the Chicago Tribune
Hey, it's dark humor time! I'm posting this partly because it's funny, and partly because Richard Buckner is fucking awesome and you should go buy, or download or whatever it is you kids do these days,  Devotion + Doubt, an album which I have taken the liberty of subtitling "How Michael Schaub Survived College Station, Texas, 1997-1998." I mean really.
Michael Schaub
—
Mark Feeney starts off this piece on Thomas Pynchon and music with this sentence: "Music hasn't really mattered much in American fiction." Is that even remotely true? I suspect it's not, but you guys are all smart well-read rock stars. Is Feeney right? Do I just wish music mattered more in American fiction? Will anyone come to the debut show of my band, The Very Special Episodes? Even though my band doesn't technically exist?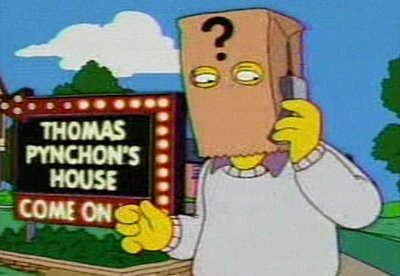 This is pretty great. A writer for The Simpsons gets "conversational revenge" on a Pynchon-obsessed post-doc student who does the whole "Actually, I don't even own a television" thing at a party. (You know the guy. This guy.)
Oddly, it was television that got me into Pynchon in the first place. Remember that miniseries V from the '80s? It was totally awesome, and was based on Pynchon's novel of the same name, which…OK, hold on. I'm being told that's not true. All right. Well, that makes sense. My literary life is a lie. Great.