HTMLGIANT / Opinion
Erik Stinson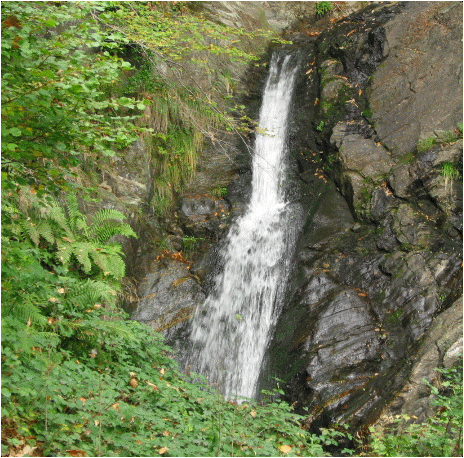 This is going to be long. I will discuss politics in the dangerous context of business and try to compare Seattle and New York, but I will go astray. You're warned. I spent a long time to fix the structure of this essay. This first bit is about my vocation and leads into a bit about leaving New York. I think I wanted to give the political parts a level of context. It's hard to read about politics if you don't know what it comes out of. 
Bath
&
Opinion
/
1 Comment
March 29th, 2017 / 4:29 pm
Erik Stinson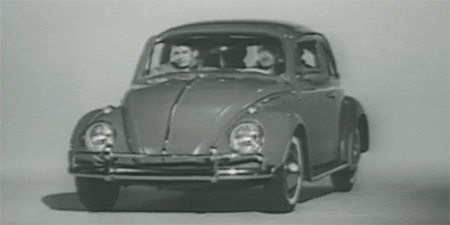 In the USA, the political left survives not on the wages of raw fear and liquid capital but on a pleasant wealth of public imagination that must be constantly updated to reflect changing political and economic circumstances. It is a mild sort of collective futurism with very murky outlines that propels everything from political art to individual vocation to government legislation.
Opinion
&
Technology
/
21 Comments
February 13th, 2017 / 11:27 am
Erik Stinson
A browser window of playful digital innovation has closed. Like a light wind that dies after sunset. We see the cursor move, a soft click, the tab vanishes.
Something like a literature of the web was born and then almost immediately died, along with the most ambitious social lives traversing our generation – the last generation to experience the world before pervasive digital media. Blogs (Gawker, Hipster Runoff, HTMLGIANT(?)) were like… this thing that happened and then became either institutional, irrelevant, or crushed by political detractors. Comments sections became essential and then as quickly: perverse, violent. At some point, Pitchfork became Pitchfork. Reification.  READ MORE >
Opinion
&
Technology
/
17 Comments
January 24th, 2017 / 2:52 pm
Evan Lavender-Smith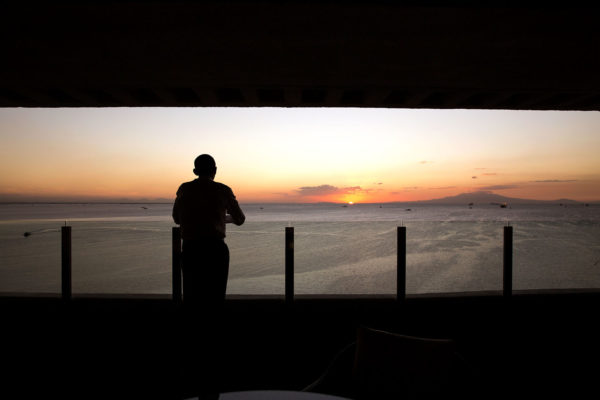 In response to a question posed to him by presidential historian Doris Kearns Goodwin, concerning which historical era he believes would best suit his rhetorical style, Barack Obama stated the following: "There is a big part of me that has a writer's sensibility. And so that's how I think. That's how I pursue truth. That's how I hope to communicate truth to people."
I've read these four sentences many times since they were spoken by the president; not long after Goodwin's Vanity Fair interview appeared online, in September, I copy-pasted the quote into Adobe Illustrator and printed out a letter-sized inspirational poster, which I hung on my office wall at the spot on which my eyes tend to focus whenever I'm having trouble keeping the writerly juices flowing. While intended to be a goad, my poster has, so far, been a reliable distraction.  READ MORE >
Opinion
/
4 Comments
January 18th, 2017 / 11:35 am
P.E. Garcia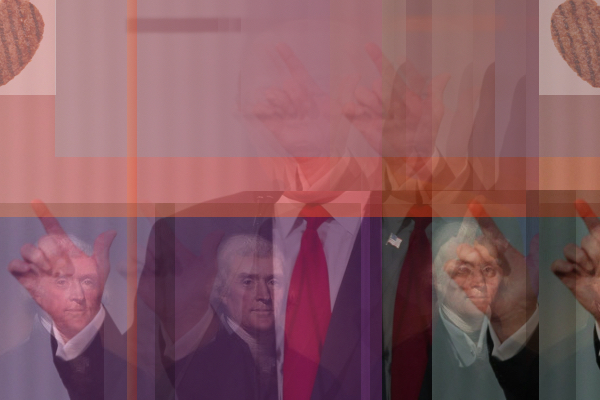 My student apologized to me for voting for Donald Trump. He regretted it, he said, because he hurt me, and he never thought it would hurt someone like me.
The week before, he sat with me for almost an hour in my office, and we bonded over poverty. He told me how hard it was to be in college with rich friends, to be so different than them. He felt alone.
He's talented, and I told him so. He's funny, and aside from some trouble with comma splices, he's a good writer. He told me that he's majoring in business, but he wants to be a journalist. I encouraged him to do that.
He's talented, and he's sensitive, and he voted for Donald Trump.
Opinion
/
38 Comments
November 16th, 2016 / 3:13 pm
Guest Posts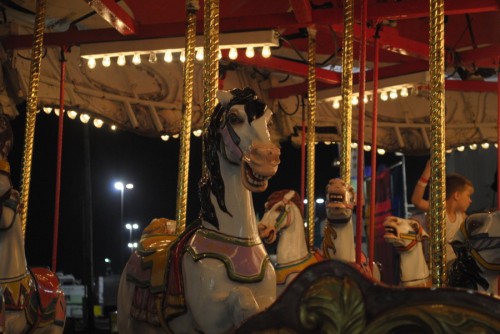 Hey guys, it's "ZZZIPP," from the comment section here. I wrote the following essay for HTMLGIANT in December, but never sent it along to anyone. It's a response to all of the Garrett Strickland misogyny stuff that was happening then, but it is also really personal which maybe explains why instead of ever sending it along I sat on it like a scared dumb bird.
HTMLGIANT has meant a lot to me over the last six years (I was lurking at the very beginning), and I want to pay tribute to that somehow. I think in some ways this essay is relevant to certain discussions which have taken place since it was announced that HG was closing (i.e.: the idea that it is "better" for indie literature to have the "HG boys club" shut down) (because fuck that).
Thanks again, though, everyone. This was a great community. I really can't stress enough how important HTMLGIANT was to me, in all kinds of ways, even if I mostly engaged as a "photon."
***
I haven't read Gertrude Stein's The Making of Americans, but for a while I think I wished Stein was my grandmother or my encouraging older neighbour, and I bought a lot of her books all at once and took the rest out of the library. They sat on my coffee table and on my couch and I liked to think that their mere presence was making me a better person and a better writer. I read a few of them, but I never made it very far in Americans. One day I hope to. I must have read the first page twenty or thirty times.
Once an angy man dragged his father along the ground through his own orchard. "Stop!" cried the groaning old man at last, "Stop! I did not drag my father beyond this tree."

It is hard living down the tempers we are born with. We all begin well, for in our youth there is nothing we are more intolerant of than our own sins writ large in others and we fight them fiercely in ourselves; but we grow old and we see that these our sins are of all sins the really harmless ones to own, nay that they give a charm to any character, and so our struggle with them dies away.
When I told the woman I was seeing at the time that I wished Gertrude Stein was my grandmother or my aunt she told me that she thought everyone did at some point in their life. I felt pretty good about that, because she was five years older than me and because she used to be my teacher, and I thought it meant something that I had said something that had resonated strongly with her.
Now I can see all of the problems with that.
Opinion
/
37 Comments
October 24th, 2014 / 1:41 pm
Shaun Gannon
Finally! After years of toiling in the disgusting machinery that is Alt Lit, I've become a contributor to HTMLGiant!
SO LET'S BURN IT DOWN.
And I am going to do so in the most fitting way that I could conceive.
I could first tell you how this webbed site gave me a chance to connect with some amazing people across the world at a time when I was otherwise surrounded by toxic people in a small, dying town — but I won't, because I don't feel like burdening the world with another story of an awkward white male using the Internet, as that is not fucking interesting at all.
I could also talk about how the filth that washed up on this site (meaning, the pieces of shit written by larger, animate pieces of shit) was surrounded by posts written by people who truly cared for one another, posts where they shared their feelings, concerns, and insight in the hopes of making a connection, but I don't feel like defending a corpse. It's not my job to champion some abstract thing's legacy. I'd prefer to spend my time living.
At first, I thought I could talk about a number of individuals I've recently disassociated myself from, both professionally and socially, but I couldn't, because of my rage.
I had forgotten the unique feeling that comes with this kind of rage — one that stems from having your core shaken; distrust seeps in and boils the blood. It's a woozying sort of anger that I hadn't felt since I was in middle school, when my father was revealed to have molested multiple children over several, if not dozens, of years — an anger that was compounded by the lenient treatment he received from society and the justice system because he had been a police officer. Looking at someone who is a criminal, or something worse, and knowing that justice will never come summons something inside me that I try hard not to look at for too long. As such, I felt if I wrote another sentence in that train of thought, I was going to explode. (To be fair, this is the first time I've shared any of this information in a public venue.)
So ultimately, I've decided that the best way I could honor-kill this site would be to write about something that means so much to me, in the way that HTMLGiant does, or did, or whichever tense you're supposed to use with dead things, and so, I present to you READ MORE >
Opinion
/
16 Comments
October 23rd, 2014 / 3:55 pm
Gene Morgan
Blake and Gene.
I don't know if you would be willing to put this up, but I figured I'd send it and see. On August 3, underground writer Gene Gregorits was arrested for sexual assault on a 17 year old girl. You can read an article about his arrest here.
He'd posted about the young woman he was arrested for assaulting that night on his Facebook page. He put up a picture of her, under a Facebook status update that said, "The teenage porn star tourist cunt has arrived appx. 8 mins late. And I still fucking hate her. I am going to do things to this woman that Cletus from Moose Snout would not do to the family cow in the depths of a meth binge." The picture and status update were removed from his page the next day, one assumes, by the Florida police, but many people took screen shots of it when he posted it.
I have promoted Gene's work for years, always under the auspices that there is something very important about pushing boundaries when it comes to art. I wrote the attached essay about my feelings about his arrest, and the disillusionment I'd been feeling as someone who was such a big proponent of his work beforehand. The essay delves into persona, and the leeway we often give our favorite artists when it comes to their behavior.
***
Sick of being decent, he craves another
crash. What reaches him except disaster? –Frank Bidart
Author Gene Gregorits recently did a small tour of New England with Lisa Carver, where he was promoting his newest book, Do You Love Me: The Gene Gregorits File. The first night of the tour, a naked Gregorits accidentally- on- purpose slashed open his forearm with a knife, the resulting wound requiring close to 50 stitches. Anybody who is friends with Gregorits on Facebook has seen pictures of the festering wound, above or below photos of his injured cat, posts pleading and bleating his friends for rent money, and a relentless barrage of diatribes against:
Those who haven't bought his books
Those who have, but haven't written reviews about them
Women
Other writers and artists who have taken a more conventional path to success, and been rewarded for it.
I haven't seen the video of the show, as YouTube keeps flagging it, but from what I've been told, most of the attendees either ran off, horrified, or dipped their just-purchased copies of his books in his blood as a souvenir as Gene was taken to the hospital. On his Facebook page a few days later, a somberly reflective Gregorits seemed saddened by the audience's reaction, which I found surprising. Connecting the dots on the Gregorits persona, one would have thought he'd be proud. People always take souvenirs of that which thrills them, and what else could Gregorits have been seeking when he'd disrobed and grabbed the knife? Police had to stop souvenir hunters from removing Clyde Barrows' fingers after he'd been shot. There have always been rumors that a plaster cast was made of John Dillinger's dick at the morgue. Surely in someone's curio cabinet, there is a piece of 1990's toilet paper with GG Allin's fecal matter on it.
Opinion
/
28 Comments
October 10th, 2014 / 11:28 am
Gene Morgan
Earlier this week, Sophia Katz posted a piece on Medium detailing her experience of being repeatedly sexually assaulted by an alt-lit editor and writer, identified as 'Stan.' Her writing was honest and deeply affecting – explaining in excruciating detail that rape doesn't have to be spectacular to be very real, very violent, and very devastating.
Sarah Jean Alexander then came forward on the Facebook group, Alt Lit Gossip (Spread) to support Sophia, detail her own experience with the perpetrator as a former roommate, and to identify him with Sophia's permission, as Stephen Tully Dierks.
Soon after, a woman named Tiffany posted on Tumblr about her own experience with Dierks last April. She identified Dierks by name and explained how he pressured her into intercourse multiple times while she was intoxicated and after she explicitly told him she wasn't interested in being physical with him.
In response to Sarah Jean's growing thread in the Facebook group, Dierks posted a short apology, tying his actions to 'our society's patriarchal structure', and resigning from his public writing career.
The story was picked up by Gawker. They published a piece titled, "Hip Alt-Lit Editor Quits Public Writing Career After Rape Accusations," which seems more concerned with writing off the entire alt lit community than with addressing these specific instances of sexual assault. This is not only a misrepresentation of the community, but also a way to implicitly excuse Dierks' actions by identifying them as part of a mentality held by the group at large.
Gawker paints alt lit as a 'boys' club,' effacing the contributions of the community's many talented and prolific female writers and editors.
Alt lit has produced an exceptionally large number of extremely influential and visible female writers whose work is informed by feminism and contemporary women's politics. Mira Gonzalez, Gabby Bess, Sarah Jean Alexander, Stacey Teague, Melissa Broder, Ana Carrete are just a few members of alt lit who have not only come to shape this community, but who have become influential voices within the poetry, fiction, and feminist communities at large.
These writers have in many ways been more important than their male counterparts in putting alt lit on the map, and forging the literary and political values it represents. To paint them as anything else, or to not address their existence at all, is an incredibly violent and disrespectful act.
This "boy's club" narrative of the alt lit community also distracts from the real problems at hand – that rape, sexual abuse, and destructive understandings of consent and power can and do exist in all communities – even those widely populated and helmed by women and individuals uniquely committed to addressing feminist issues.
This understanding is essentially adopting the same position that Stephen does in identifying himself as a "straight white male who clearly has taken in the toxicity of our society's patriarchal structure." While it is essential that we recognize the systemic problems at work here, ultimately Stephen needs to take responsibility for his own actions, and we need to hold him personally accountable.
Passing these assaults off as a product of "society's patriarchal structure" or an alt-lit "boys' club" transfers responsibility away from the perpetrator himself. It ultimately excuses the individual, while also erasing all of the incredible women in this community who are not only extremely talented writers, but who have dealt with the situation at hand in a way that is to be applauded.
The story of Stephen Tully Dierks is a chance for both men and women to reflect on what consent means, and how to better identify, prevent, and respond to sexual assault. This is an issue that every single community must grapple with, and that few respond to well. Individuals within alt lit like Sophia, Sarah Jean, and Tiffany have addressed these events with a level of intelligence, sensitivity, and urgency that few communities have matched.
Their writing and responses have been inspiring and humbling to me as I work to be a better ally to those who have been victims of sexual assault. Using this story as merely a way to write a spectacular portrait of an entire community does a disservice not only to those women who have been abused by Dierks, but to these individuals who have worked so hard to create a community I feel proud to be a part of. Especially now.
Opinion
/
Comments Off

on Gawker Response
October 1st, 2014 / 9:49 am