Amie Barrodale.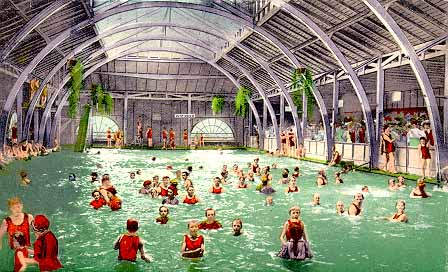 A new column, "On Bathing," at VICE follows Amie Barrodale & Clancy Martin around the world as they explore bathhouses in a variety of exotic locations. So far it's full of nuggets like, "When I entered the steam bath for the second time I walked in on some poor guy jacking off." Tune in:
Week 1: Amie Barrodale and Clancy Martin at the Russian Bathhouse
Week 2: Dirty Water Dogs
While you're at it, the 2012 VICE Fiction Issue is mostly online now, and includes a grip of familiar faces: Michael Kimball, Robert Lopez, Tao Lin, Amelia Gray, Paul Maliszewski, etc.