ben brooks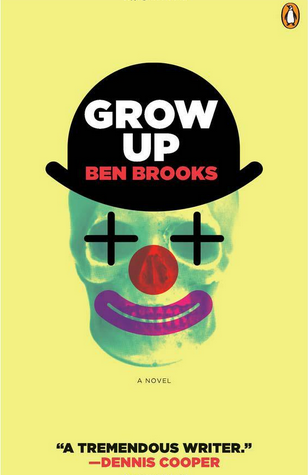 KRAMERBOOKS
1517 CONNECTICUT AVE NW
WASHINGTON DC 20036
05/29/12
10:34:54 A.M.
what is that? that is eye-catching. what is this cover? i like this cover. oh. ben brooks. i know ben brooks. this is a great cover. the skull + clown makeup + clown nose + Xed out eyes + Clockwork Orangey hat. i think. "cross out the eyes." someone had posters of tom morello and britney spears and he Xed out both their sets of eyes and it was funny, and ironic in the case of tom morello because he actually admired him. oh. dennis cooper. good vibes. this blurb is punchy. one single solid blurb. a novel. a novel. white on black. grow up. hmmmm. little penguin in the corner. is the font for "Ben Brooks" the same for "Dennis Cooper" and do they differ from the red of the clown nose. little penguin in the corner. black and white on orange. $14.00. damn. independent bookstore though. $14.00. damn. square author photo. "careens." "teenage debauchery." the design here, the package. "Ben Brooks is a magical imp…" that is a bad-ass cover. $14.00. "Ben Brooks is a magical imp who pumps out dark nuggets…" "get high with friends, finish his novel [this novel?], alleviate his best friend's suicidal depression, seduce…" "…dark nuggets of poetry…" wait a second. i think i actually met ben brooks. pretty sure i met him at the pop serial party at AWP chicago and said "aren't we facebook friends" and he was like "i wouldn't know, i have over 1000!" what the fuck. gloucestershire? fuck this shit. maybe that was someone else. actually, pretty sure that was someone else. oh, a quote from Los Campesinos! is that like Against Me! or something? pretty sure i saw them at Warped Tour as a child. hmmmmm, checking phone:
READ MORE >

To celebrate the release of Ben Brooks's superlative new novel(la) AN ISLAND OF FIFTY, he and I corresponded across the great expanse of the Atlantic Ocean via electronic mail.
MLP publisher J.A. Tyler has graciously offered to give away a free copy of Ben's book to the commenter who gives the most interesting answer to this question (apropos Ben's book): What would you miss most if civilization were to be dismantled?
Interview after the jump…
ben brooks needs a new computer to keep typing.  please donate some money to him.  he wrote FENCES.  that is enough to warrant giving him money.  he also has two more books slated for publication.  if you don't donate money he may never have the resources to realize his novel about vampires that are good looking teens and have sex with each other.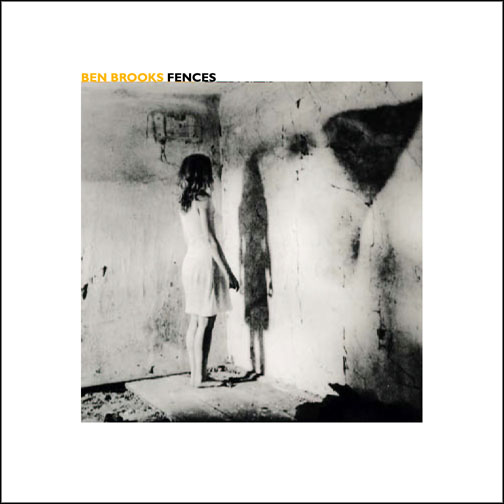 ben brooks wrote a book called FENCES.  fugue state press published it.  james chapman (editor) mailed it to me recently.  it is fucking righteous.  i read it in like two hours.  i couldnt stop.   most important to me was my ability to concentrate on it.  lately i have a bad attention span but this book booted that lack in the throat.  FENCES contains some of the strongest lines i have read in a while.  it's not a book for someone looking for a traditional story or anything.  it's more like a somewhat-narrative poem.  but for real, it's so well done.  you can feel the filth of solitude from the very beginning where the narrator is "in a hole" where "nicotine eyes" stare at him.  the book then seems to progress by branching off endlessly into different tracts of hopeless love, self-hatred and general dismay.  this book is the message left by a burning tree blowing ash against the side of a garage where inside a man huffs gas to feel like a king.  the biggest success of this book to me was how disconnected it was while remaining engaging.  fuck.  good job ben.  don't kill yourself yet.
here is some information on the fugue state website.