Christopher Newgent
I just got this email from Chris Newgent of Vouched Books in Indianapolis, IN, which I think is a generous, lovely project, so I am re-posting this here.
"Big Car Arts Collective is in the running for a $25,000 Pepsi Refresh Grant to support our new community space here in Indy called Service Center for Contemporary Culture + Community! The top 15 projects get funded. We are in the final push at 9th place with 10 days to go, which means if we can just hold on we get the grant!
At this new space, we plan to host events (the next Vouched Presents reading will be here), maintain a community garden, hold art and writing workshops (e.g. we plan to have a Dzanc Day event here next year), and have a lending library (you can bet I plan to stock that puppy with small press literature galore). On top of that, they're devoting a shelf to Vouched Books so people visiting the community space have the opportunity to buy my books whenever the space is open. The whole endeavor is to kickstart a revitalization of a neighborhood in Indy that is in desperate need for new life. READ MORE >

In her post about Barnes & Noble, Roxane Gay wrote a great introduction to this interview with Christopher Newgent about his Vouched project. She was walking around the store, saddened by the selection and (more importantly) the detachment from literature that the store promulgates. She wrote:
I walked around some more and thought about the Vouched Books project where Christopher Newgent brings his table of indie books and magazines he can vouch for to various literary/arts events around Indianapolis. There's a lot to be said for bookselling on such a small scale. I've seen Christopher at work at a reading in Indy and he was never without interested people hanging around his table. People seemed really excited to be able to talk to someone about potential books and magazines worth buying and reading. One young man I saw was totally excited to learn about writers he had never heard of. I saw him walk away with like three books. As booksellers struggle with how to stay alive, I think part of the conversation should center around how we can make people feel connected to books.
That's kind of like the dream scenario. And Christopher's idea continues to grow. He runs a reading series, has a gang now, and as he announced in their new bi-monthly column at Small Doggies, they're starting to run reviews (I think I have one forthcoming about that book Chris Higgs wrote). I've been excited about Vouched since Christopher first contacted me to order PG books. Before the project gets too big and leaves us all behind, I thought I'd throw some questions at literature's newest Sam Walton. READ MORE >
1. Reading includes Brett Elizabeth Jenkins (poetry here) and Christopher Newgent (genius)  in Indianapolis. Friday, July 23rd, 7:30, Calvin Fletcher Coffee Co. While In Indy, you could drop by Kurt Vonnegut's house (his baby hand print in the concrete of the steps) or not. And so it goes.
17. This new Adam Langer book/satire (review, review) looks pretty dern interesting and getting buzz for shots at mainstream publishers.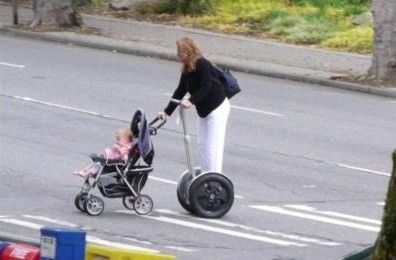 3. Does anyone else read two books at once? Has worked for me lately, and glows best if the two books are vastly different (i.e. I am now reading David Shields death book and Harrison's desperate prose poem letters to Yesenin). I weave them, usually chapter/chapter and it stays fresh and maybe the compliment/contrast in my brain and also so far the Harrison book is kicking Mr. Shield's ass.
23. Fuck twitter.