D.A. Powell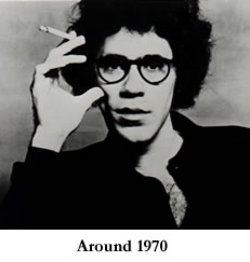 Has anyone else been checking out "The best Books of the Millenium (So Far) at The Millions? Plenty to fight about there!
Last week I posted a poem Mark Bibbins wrote with D.A. Powell. Today I have an interview that Travis Nichols conducted with D.A. Powell.
Dan Nester wrote a fascinating essay about the New York poetry scene, and his disenchantment with same. If this is a taste of his forthcoming book, How to be Inappropriate, then I'm hereby predicting great things.
At The Rumpus, Rozi Jovanovic has a long interview with Tao Lin.
Also, in case you missed it when it was new last week, Dennis Cooper posted 15 stories and poems by Joe Brainard.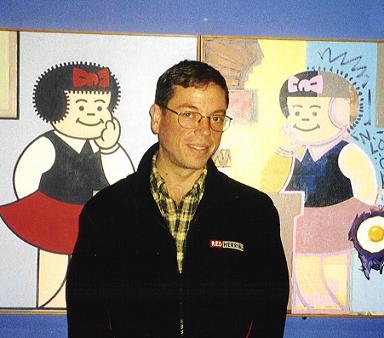 I Used to Have the Shampoo
with D.A. Powell
I used to have the shampoo
by the balls but the wind hurt my hair so.
I can't get over that retarded girl on the trike,
can't find the apes in the apiary
can't get hard for the hardtack
and the cannery is closed.
Well, this is just a trumped-up way of saying
your haircut is among the finest in Wyoming.
From the brightly arranged parlors of San Francisco
to the uncompromising river, beside which, huskily, we sang,
you can modify an adverb with an adverb–they do it all the time in France–
but I have not left my room in thirty years.
My life is shrinking like a desiccated organ,
wilted japonicas drenched in wine.
All this week, HTMLGiant will be posting poems from The Dance of No Hard Feelings (Copper Canyon) Mark Bibbins's eagerly and long-awaited followup collection to 2003's Sky Lounge. Day #1 is here. Check back daily for fresh doses.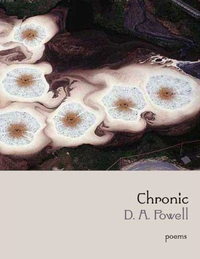 D.A. Powell lives/teaches in San Francisco and is the author of three previous books of poetry, Tea, Lunch, and Cocktails, which was named a finalist for the 2004 National Book Critics Circle Award in Poetry. His latest book is Chronic, out from Graywolf Press. You can read the title poem of the book at PoetryDaily, a review at the LA Times, and a longer essay at The Critical Flame.
In addition to the basic bio, I want simply to say that D.A. Powell is the sort of person you want on your side: he's generous, kind, approachable. And very funny. If you have a chance to speak to him in person, do so.
This past weekend, he took a few minutes to send in some pictures/paragraphs of his writing room. I hope you enjoy, and, if you haven't yet, please consider buying his new book.
His words/pics after the break.