evelyn waugh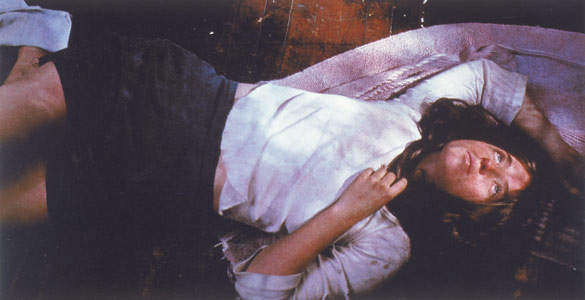 "Women are an enigma," said Grimes, "as far as Grimes is concerned."
— Decline and Fall (1928)
I'm tempted to think 'meta-fictional,' though Waugh has excised himself from the enterprise. Referring to oneself in the third person, as Grimes has done, is not exclusively the domain of literature or the schizophrenic. Waugh is outside of the joke here, and it's not between the reader or the words. The joke — the brilliant joke — lies between Grimes and the very syntax with which he is rendered. "Women are an enigma, as far as I'm concerned," would be the natural and un-Waugh way to go. The objective assertion of "said Grimes" is completely undone when said Grimes (geez this is getting complicated), within that very assertion (Waugh's), attempts to assert himself what he, Grimes, is saying. In short, a fictional character has tried to write himself in the same sentence. And no, I'm not high on caffeine; I'm low on vitamin D. I've been home all Saturday looking for quotes.
I am too much of a pussy to post really truly mean shit. In fact, recently I profusely apologized to someone here for making them angry. That said, if you fuck with me, in real life, I will NEVER forgive you. I hate that about myself. I am a terrible grudge holder. I often find people like me who are huge grudge holders are conversely very loyal friends. Makes sense, though, right?  OK! Here are some books I thought were not very good for various reasons:
Who Will Run the Frog Hospital? By Lorrie Moore—I read this book in manuscript form when it came out. I loved her stories at the time. After reading this book, I was very angry and had indigestion. It made me hate big publishers. Maybe if I read it now,  I would like it. Really. ( I suck at being mean?) Someone tell me you thought this book was ass, too. Also, no question marks are allowed in book titles. It's the law.