Faster Times
1. Monday of next week (Oct 11) we'll be hosting a live web interview / reading with Grace Krilanovich, author of the truly fantastic The Orange Eats Creeps, here on the site at 9 PM Eastern (that's 6PM on the West Coast). Mark it! The novel was just selected for the National Book Foundation's 5 Under 35 Award.
2. Dzanc is running a 50% sale on many of their titles, too good a deal to pass up on if you've got some gaps in that collection you've been looking to fill.
3. This week The Faster Times is running a multipart epanel on intimacy and social networking involving myself, Stephen Elliott, & Christina Kingston, hosted by Jesus Angel Garcia. Part one is here, with part 2 following today, etc.
4. Those who were interested in the Wallace-inspired A Failed Entertainment exhibit I posted about at the beginning of this year should check out a new development in the series, with an open call for new exhibits for forthcoming exhibitions of the event.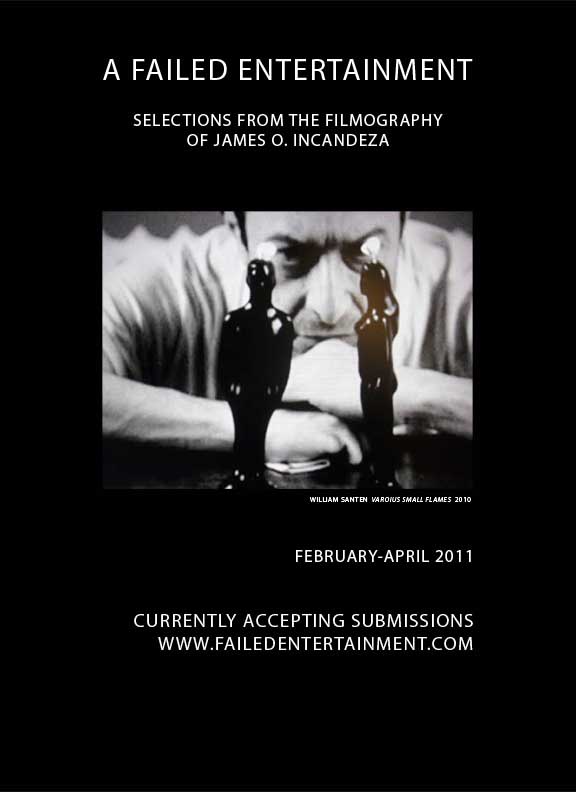 Justin Taylor
—
Checked in with the Faster Times Books Page lately?
Clancy Martin has been writing a column about love and lying.
Lincoln Michel will add monsters to any classic novel or novels of your choice, if you are willing to pay him to do it.
And Rozi Jovanovic has interviewed J.A. Tyler of Mud Luscious press.
'experimental' is often overused and really doesn't mean much to readers / writers anymore because of its constant use. for me, it means something that I haven't seen before, something that hits me as profoundly different – that is why I tend towards describing our work as violent / beautiful / pulsing – I want a text that shatters, that buries me in its lines. and I suppose too that I use 'experimental' or sometimes 'innovative' in order to scare away the exposition-heavy writers, those who spoon-feed actions / events as if readers are not smart enough to discover what a text is doing. I look to the work of james chapman as well as his fugue state books, jesse ball and blake butler, those writers who aren't afraid to omit the narrative details in favor of descriptive tones and overall voice, those works that reach into me without pandering, hand-holding, without guiding me as if I am blind.
Big fun. Don't miss it.
Comments Off

on Faster, Faster, Faster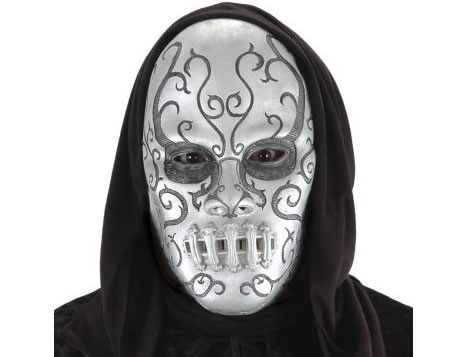 "Seeing Through Masks: What Jonathan Franzen Gets Wrong about Writing the Other" by Darin Strauss.
Using the novelists' secret formula — one part research, three parts empathy — I hope I've made my Darlene a credible veteran of the Black experience. But you never know; I've been faulted for even trying. (My 2000 book Chang & Eng was about the famous "Siamese Twins," and some reviewers questioned my right even to attempt a novel about Asians.)
Also, FT's main books guy–as well as regular Giant commenter–Lincoln Michel presents a compilation of literary humor from The Onion. Look for such classics as "Did I Say That, or Did John Updike?"; "Man Reading Pynchon on Bus Takes Pains to Make Cover Visible"; and my personal favorite–so good I can't stop myself from linking it directly, even though that fucks Lincoln over, so please do not click the following link but instead go and read Lincoln's post–"Lovecraftian School Board Member Wants Madness Added to Curriculum."
Double also, how did we miss that two weeks ago Lincoln posted about the re-emergence of a lost George Saunders story?(!?!?!) Holy smokes. We'll be keeping a closer eye on these guys, from here on out.