Gigantic Magazine
1. New online edition of Gigantic Magazine is now live for May.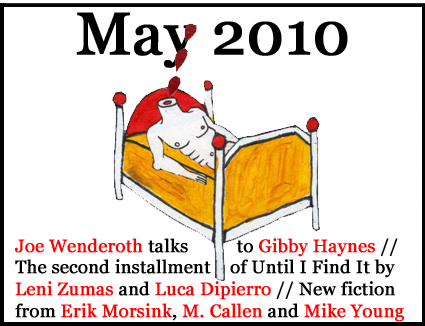 2. DC's exhibits 50 treehouses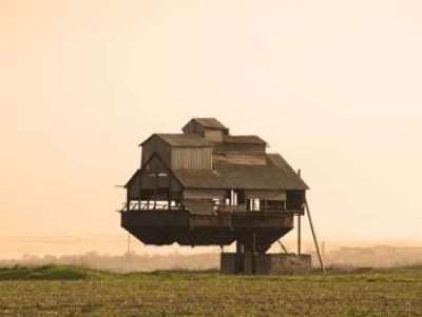 3. Mark Baumer is walking and blogging across America from coast to coast (for real, he just started this weekend)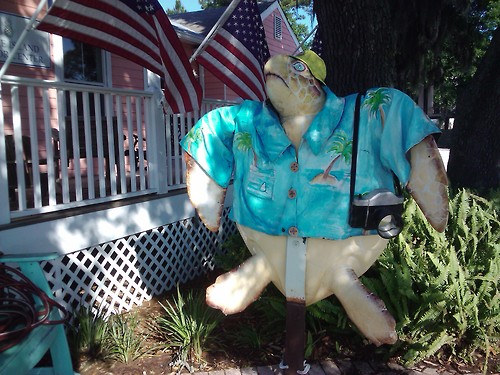 4. Amelia Gray's constraint writing & media for this week at Everyday Genius

The new issue of Gigantic magazine now exists! UPDATED: Though I'm not seeing much evidence of #2 on the site right now. The launch party for #2, the "Gigantic America" issue will be at PPOW gallery in NYC on 2/27, and will feature readings by favorites-of-ours Deb Olin Unferth and Sasha Fletcher, among others. The issue itself has interviews with Sam Lipsyte and Lydia Millet, plus new fiction from Robert Coover and Leni Zumas, plus "collectible biographies of famous Americans" written by the likes of Michael Kimball and Clancy Martin. Holy awesome!
Also, check out their exclusive preview of Paul Willerton's Little Big Cremaster 3.
Meehan Crist's review of John D'Agata's The Lost Origins of the Essay is now up at Powells.com. Crist, you may or may not know, is the reviews editor at The Believer. Her review originally ran in the February issue, to much acclaim, and was selected for publication on the Powell's site by the NBCC. Cheers!
The Rumpus has an interview with the poet Gary Young. How often do you see a poet-interview at the very top of a general-interest culture website? Good God, I love these guys. While you're over there, check out "Sexually, I'm More of a Denmark: A Highly Subjective Book Review" by Chelsea G. Summers, and then, if you like, get linked (via them) to Javier Marias's KCRW Bookworm appearance, which went live yesterday.
It's Derek Jarman Day at Coop's Place. Re the photo above-
Jarman is also remembered for his famous shingle cottage-garden, created in the latter years of his life, in the shadow of the Dungeness power station. The house was built in tarred timber. Raised wooden text on the side of the cottage is the first stanza and the last five lines of the last stanza of John Donne's poem, The Sun Rising. The cottage's beach garden was made using local materials and has been the subject of several books
Speaking of which, do you know that Donne poem? It's one of my favorites of his. Here are my favorite lines from it:
Princes do but play us ; compared to this,
All honour's mimic, all wealth alchemy.
But you really should read the whole thing. Happy Friday!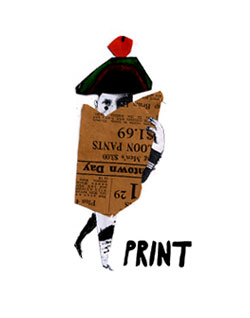 Gigantic Magazine has a fancy new website up today and it is good looking.  They've got stuff from J.A. Tyler, Shane Jones and Chapter 18 of  Shya Scanlon's internet takeover.
And as if the website wasn't snazzy enough they're running an art feature of work from Thomas Doyle.
Worth checking out.