HTMLGIANT / HarperCollins
Guest Posts
Ozma of Oz

by L. Frank Baum

HarperCollins, 1989

272 pages / $6.95 buy from

Amazon
1. This past year, my 5-year-old has been obsessed with me reading The Wizard of Oz to her over and over and over. While I have loved that book for decades, I reveal to her it is a series – there are more!
2. So we begin book two in the Oz series, The Marvelous Land of Oz. Which turns out to not be marvelous. "Where is Dorothy?" my daughter asks. In fact, Dorothy is nowhere to be found. Instead of Dorothy, there is a sorceress who is trying to force her ward Tip to drink a potion that will turn him into a statue. The sorceress is kind of scary.
3. Though the sorceress is not why we stop reading the book.
4. We stop reading when the ridiculous all-girl Army of Revolt storms the Emerald City, making the men mind the children and do the housework, only to get scared off by mice.
5. We move onto Treasure Island which I realize, early on, is not appropriate for a 5-year-old because of large quantities of murder and rum, finally settling upon Pippi Longstocking which, despite the heroine's coffee habit and dead parents, appears a good fit. Then it is back to The Wizard of Oz.
6. Then instead of rereading The Wizard of Oz again, I suggest why don't we try book three in the series (Ozma of Oz). The book is #83 on the School Library Journal's list of the best children's novels ever. Unsurprisingly, The Marvelous Land of Oz is not on the list. Still, I am nervous, making my daughter nervous. Reading bad books is an awful experience, but reading bad books aloud to your child is much worse, as it takes longer and skimming is difficult to do.
7. In the case of Ozma of Oz, There was no need to be nervous. It turns out I love this book. I have loved this book. This is the book with the lunch-box tree. "The tree seemed to bear all the year around, for there were lunch-box blossoms on some of the branches, and on others tiny little lunch-boxes that were as yet quite green, and evidently not fit to eat until they had brown bigger. The leaves of this tree were all paper napkins, and it presented a very pleasing appearance to the hungry little girl." Inside the lunch-box was, "nicely wrapped in white papers, a ham sandwich, a piece of sponge-cake, a pickle, a slice of new cheese and an apple. Each thing had a separate stem, and so had to be picked off the side of the box…"
8. But the tin dinner-pail tree is even better. The dinner-pails grew on another tree and inside each pail was a thermos of lemonade, plus "three slices of turkey, two slices of cold tongue, some lobster salad, four slices of bread and butter, a small custard pie, an orange and nine large strawberries, and some nuts and raisins. Singularly enough, the nuts in this dinner-pail grew already cracked, so that Dorothy had no trouble in picking out their meats to eat." I remember these trees. These trees are one of the most vivid memories of reading I can recall as a child.
9. I think it was a tragedy of extreme proportions to the child-me that such trees were nowhere to be seen in my Chicagoland home. The lack of such trees was proof that there had been some mistake and that I was living in the wrong world.
10. This is also the book with Princess Langwidere who has a room full of velvet lined cupboards and, inside each cabinet, is a different head that she can put on or take off whenever she likes. Unfortunately, when Dorothy is visiting, the princess puts on the mean head.
Reviews
/
2 Comments
October 15th, 2014 / 12:58 pm
A D Jameson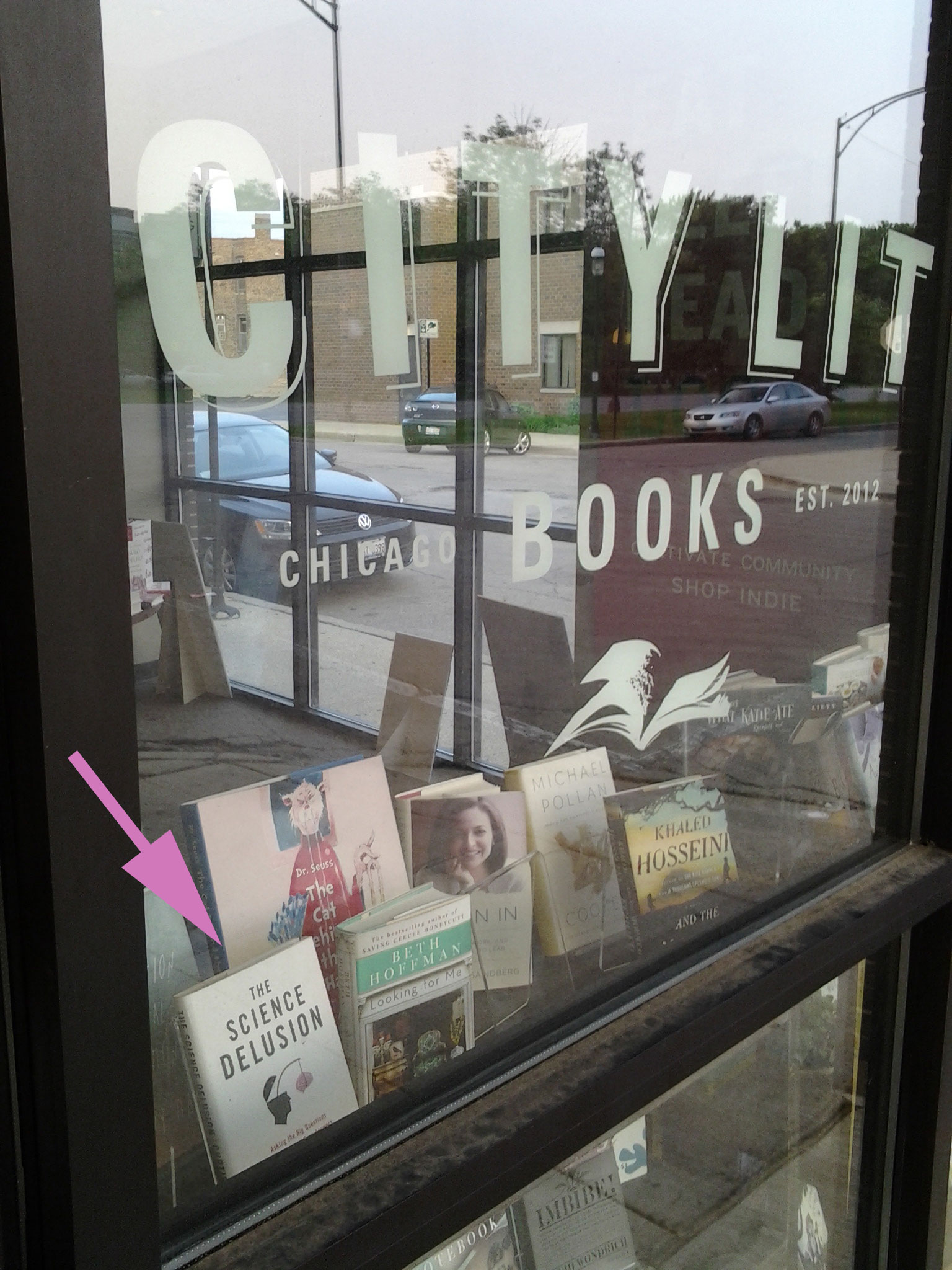 At City Lit in Logan Square, at 6:30pm. Curt will be reading from his new book, The Science Delusion: Asking the Big Questions in a Culture of Easy Answers, which just came out through Melville House.
I did my Master's degree with Curt at Illinois State University, and he's one of the smartest and best writers I know. (He's one of the two profs who first got me reading Viktor Shklovsky.) In the 1980s, he and Ron Sukenick transformed Fiction Collective into FC2, and I learned about FC2 (and ISU) partly through the two "sampler collections" they put out (something I wish more presses did). Curt's also written seven works of fiction, including The Idea of Home and Memories of My Father Watching TV, and now five works of nonfiction, including his infamous attack on Terry Gross (among other things), The Middle Mind. (He may not have made Gross cry, but he sure pissed off a lot of her fans.)
I'm only halfway through this new book (and will be writing more about it later), but so far I'd describe it as an attack on the idea, currently very en vogue, that scientific knowledge is the only or most superior form of knowledge, and thus the only means of accounting for what it means to be human. Right from the start Curt shows how much of science's own knowledge is shoddy and unexamined. For example, it's not uncommon to hear scientists like Stephen Hawking claim that the universe is beautiful, but how do they understand beauty? Not very well, Curt argues. Like in The Spirit of Disobedience, Curt demonstrates how other intellectual traditions—specifically Romanticism, which he traces through the Beats and punk—offer a way around and past some of the more inane debates consuming so many today, such as "science vs. religion." Plus he's funny, too.
If you're in Chicago this Thursday, come by and hear Curt! Discussion will follow during which you can ask him embarrassing questions.
Author News
/
2 Comments
June 11th, 2013 / 11:48 am
Matthew Simmons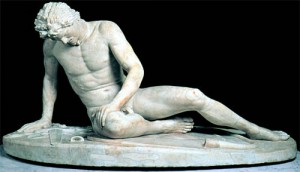 Oh, hey! Another editor has managed to convince his bosses that his internet addiction is not a huge drain on company time and bandwidth by getting a freely accessed photo blog turned into a book!
Harper Big Wig into phone: Nelson? Get into my office. Now.
Nelson, entering: Yes boss?
HBW: Nelson, I don't know if you are aware of this, but all the office computers now have spyware on them. According to our records, you spent all of last week surfing the internet.
N: Uh. Well, sure. I was…doing…research?
HBW: Research? Why weren't you reading the slush pile? Did you find anything?
N: [Pause.]
HBW: Well?
N: A blog with pictures of fried foods?
HBW: Nelson, you've done it again! Let's get a contract drawn up.
And scene.
Keep throwing shit against the wall, fellas. Something is bound to stick.
Behind the Scenes
/
39 Comments
March 24th, 2009 / 1:02 pm