janey smith
[Update 4 October 2014: See the bottom of this post for a bit more.]
This is a response to this recent post, which is itself a response to Janey Smith's "Fuck List," originally published at this site. It's also a response to the numerous comments on the original post. Because it seemed to me that, as of this writing, a lot of the debate over Smith's post, and the book that's apparently resulted from it (which I've not seen), has taken the form, "Is what Smith did art?" Mind you, I doubt this post will settle that debate, but I hope it provides
some historical context I think relevant to Smith's post;
plus an argument why, at the end of the day, I don't think that it really matters whether Smith was making art.
I guess I should also note, in passing, that my name was the first name on Smith's "Fuck List" (thanks to the magic of alphabetization). Since I find myself (along with numerous others) the object of some obscure desire, perhaps I can offer a few thoughts on the subject.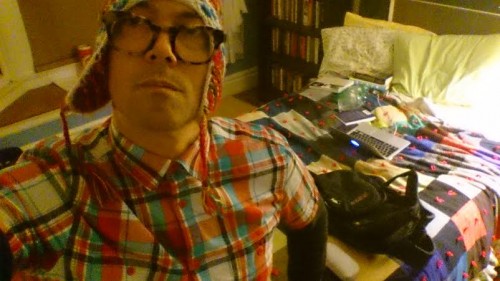 Summer Reads continues w/ Janey Smith…
***
Content Warning: Six Books You Shouldn't Read | Janey Smith
Janice Lee asked me to list six books that everyone should have on their summer reading list. Warning: These books will not affect you in any way.
1. Cubed: A Secret History of the Workplace by Nikil Saval (Doubleday, 352pp)
Nikil Saval has written a book about the secret history of office work, which is great because tedious, numbing work and near total isolation make my day—five days a week. To be honest, I really like office work. Like so much of social life, it's a lot like acting. It's repetitive and I know exactly what I'm going to get if I behave a certain way. Besides that, I like to copy people and the things they do. I make awkward postures all day. When someone asks me how my day at work was I always say the same thing, "I don't remember." That's what makes office work so great. I don't remember any of it. I mean, I do remember some things like where I put my stapler, but I do the same thing everyday. I hear people say that office work is so boring but it's not. When I'm at the office I daydream a lot and I always think of things to do that are bad. I really like office work. Without it I would never get bored.
2. General Idea: A Retrospective 1969-1994 (jrp | ringier, 224pp)
Most of the time I have no idea what art is. So it's nice to know that Felix Partz, Jorge Zontal, and AA Bronson had a general idea of what it was. Eschewing a politics of identity and freed from the tyranny of individual genius—they considered themselves a trouple—General Idea took credit for everything it did as if it were one body, and not three. Furthermore, most of their shows were free. General Idea was really great. They understood that to be a great artist you had to be glamorous, act famous, and mix up fiction and reality. Everybody seems to think that you have to make things to be an artist but you really don't. All you have to do is host beauty pageants, paint poodles blue, and put AIDS posters up in your neighbor and you, too, can be an artist. The best thing about General Idea is that they adopted a generic identity, which is great because to have no personality—or even multiple ones—is better than to have one personality.
3. I'll Be Your Mirror: The Selected Andy Warhol Interviews Edited by Kenneth Goldsmith, Introduction by Reva Wolf, Afterword by Wayne Koestembaum (Carroll & Graf, 428pp)
I really like Kenneth Goldsmith. He takes all the things an office worker does and uses that to make poems. And like most office workers he dresses really badly, which is great because poets get a bad rap for spending all their temp-job money on expressive clothes. But anyway, did you see that costume he wore at the White House? If I were president of something, I would have had him arrested for crimes against mundanity. It was really that bad. A total fashion atrocity. Goldsmith resembled a circus clown on LSD, which would have been really great had he done something incendiary to tip the scales in the war on income inequality. Instead, he read a poem about a bridge. Governor Christie seemed pleased. I'll Be Your Mirror is a great book—thirty-seven selected interviews with Andy Warhol, each one demonstrating Warhol's art of giving an interview—but Goldsmith should look in the mirror once in while and say, "No. I'm not going to do it," and put his pajamas back on and pretend it's the 1990s. Or better, hire a fashion consultant—someone, like Vanessa Place or Kate Durbin, who knows how to dress—after all, he can afford it with his professor's salary.
4. Bill Viola: Reasons for Knocking at an Empty House: Writings 1973-1994 (MIT, 300pp)
Anytime Marjorie Perloff praises someone I want to remind her that I love wigs as much as Nada Gordon but Perloff's no Andy Warhol and that mop atop her head looks awful. (To be fair, I acquire almost anything Perloff's name is associated with.) The only reason I picked up this book is because Bill Viola writes about a cow on page 86.
5. Black Cloud by Juliet Escoria (Civil Coping Mechanisms, 138pp)
Juliet Escoria writes really great stories about summer romances. The formula is simple: Two people meet, they do all this crazy fucking, then everybody's throwing up and screaming at each other. What's neat is that the drama of heavy drug use which makes every story in this collection seem like a trailer park debutante ball obscures the mental illnesses that so many of the characters suffer. And so, in a way, it reminded me of Facebook: a fiction that advertises its characters illnesses in such a way that it's easy to like it. But something else really important—something like office work—is also going on here: Juliet's book is like a play, or a bunch of skits, like something we do when we're at the water cooler at work except in Juliet's play nobody is acting and everyone is falling apart. I asked Juliet how she wrote her book and she looked at me and didn't say anything. When I asked her what time she gets up in the morning she said early. When it gets really late at night and I'm on drugs I feel sick. I think black clouds are beautiful.
6. On Being Blue: A Philosophical Inquiry by William H. Gass (nyrb, 91pp)
William H. Gass is a famous intellectual. On Being Blue is an entire book about the color blue, which is great because somebody is going to have to know how to put blue back together after the oceans and the skies disappear. What's funny is that I didn't feel anything when I read this book. When I see blue I kind of go blank. So, while reading this book I also went blank. It was a great book. Now I know why I like to stare at the sky for a long time. It's so ugly. One time I tried to think of something and I couldn't think of anything. The only time I'm sad is when I don't have any money. Being blue is something like that. There's a whole ten pages on pubic hair. The best kind of philosophical inquiry is one with lots of fucking. This book is mostly porn. The cover is purple.
***
Janey Smith is a writer in San Francisco. His work will appear in the anthology 40 Likely To Die Before 40: An Introduction to Alt Lit. He hosts Live at 851: A Reading Series in San Francisco.
Rauan Klassnik
—
– – watch this imagining it's Janey Smith!!
– – watch this imagining it's Johannes Göransson!!
– – watch this imagining it's Alt Lit in toto!!
(just kidding… just kidding)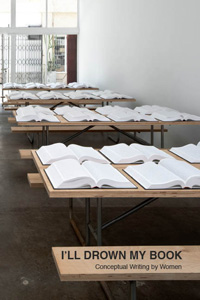 I'll Drown My Book: Conceptual Writing by Women
Edited by Caroline Bergvall, Laynie Browne, Teresa Carmody, & Vanessa Place
Les Figues Press, 2012
455 pages / $40  Buy from Les Figues Press
An anthology is a gathering of flowers. Flowers want to live hidden lives. They desire not the sun, which is ugly to them, but to be unknown. Name a flower, ruin its simplicity. I write this with all the sincerity of a saint, that is, a criminal: flowers abhor pretense—the sincerest of affectations. They are far from being nature's perfect little girls.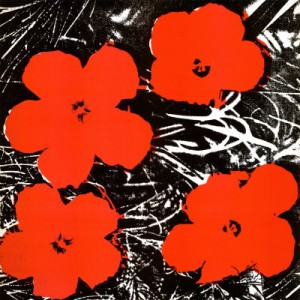 When I say: flower—outside the oblivion to which writing, all writing, relegates any shape, there arises musically, as the very idea, and delicately, the one absent from every bouquet. I'll Drown My Book is the absent flower from the bouquet of today's writing. It marks writing's impossible edge with a billion dots we will never see but that somehow fuck with us—it traces writing's secret punctum that we stupidly confuse for stars.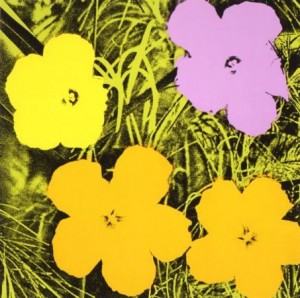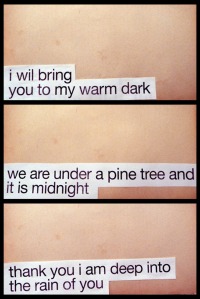 Heavy Feather Review
Volume One, Issue One
January 2012
Buy Kindle for $3.75
Whenever Janice Lee emails me with a chance to review something for HTMLGIANT, I always respond too late. Which means I never get what I want to read to review. I was late responding to Janice's email about reviewing Eileen Myles' new book. I was late responding to Janice's email about reviewing Brian Evenson's new book, too.
Of course, I was quick enough to get Heavy Feather Review to review. At first, I resisted reading the stuff in it. I thought maybe I could write a review without reading the stuff in Heavy Feather Review. I'm glad I didn't do that.
If you don't already know, Heavy Feather Review (Volume 1, Issue 1—hereafter, HFR) is produced by four people: Nathan Floom, Jason Teal, Jason Carnahan, and Kyle Bialko. After reading HFR I'm not sure what the general aesthetic of the journal is. It seems like everything goes. There is a tendency towards the absurd. And moments of really wonderful writing. There are a lot of writers in HFR. Some with whom you may be familiar, some not. I wish I could say more about HFR in general but I can't think of anything. I hear it's available on Amazon or something. If you can't find it there, or don't want to pay for it, email me. I have an electronic review copy so I can give it to you for free.
There are thirty-seven writers in the first issue of Heavy Feather Review. I like that. I wish there were more.
"A form of speech does not lose First Amendment protection based on the kind of surface it is applied to."
So, writers, now that TATTOOS are protected speech, what about GRAFFITI? Is GRAFFITI (i.e. nonsense scribbling, political messages, tags, excerpts from your favorite novels, etc.) on public or private surfaces (i.e. walls, sidewalks, garage doors, sides of cars, etc.) protected speech? Why? Why not? If so, then why are we submitting our works to magazines and journals when entire cities lie before us?
Here are some words I saw while walking.