luca dipierro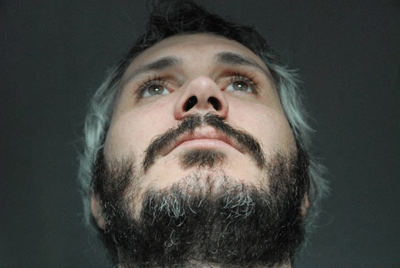 Luca makes films, makes paintings, makes stories. He recently moved from New York to North Carolina, where he has become a visual artist full time. We talk about this recent decision, the relationship of art & commerce, art as work, and what is beautiful/not pure.
KB: So, what I'm immediately curious about is your thought process before you moved to North Carolina and decided to make art your primary business. Was there a definite moment in which you decided this?
Luca Dipierro strikes again, this time with a trailer for the forthcoming new issue of New York Tyrant. Beautiful and creepy. Rumor is the Greek writing says, "I tried to warn you but you won't listen."
Rumor also is this issue is, at least in part, the 'rape' issue. Hold on.
Uncategorized /
4 Comments
September 10th, 2009 / 10:13 am
Michael Kimball and Luca Dipierro have been working for a while now on a video project, 'I Will Smash You,' which entails, essentially, videos of people smashing stuff, most often items germane in some way to their life.
A new trailer for the film features Michael Kimball going to town on a desk, which is a dark fantasy I live through almost every day. It is nice to see the release contained: