NANO Fiction
1. The IRS is accusing NANO fiction of being pornography (sort of a new take on the term flash).
5. This is the best fish/beer/existential ramblings blog I believe you will find. You're welcome.
I'm probably going to people the world with robot birds.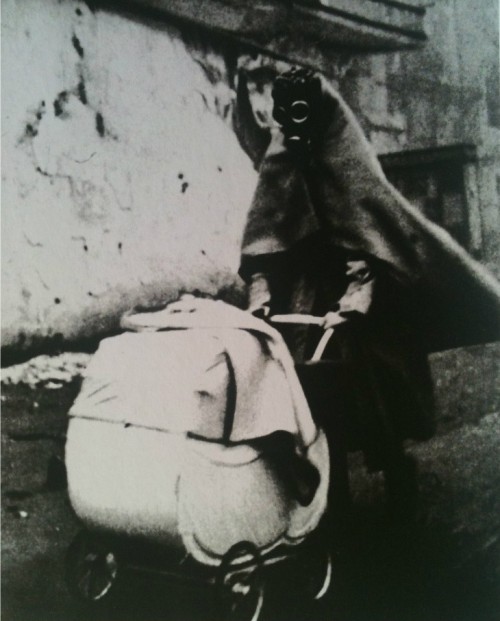 4. Patrick Somerville & Lindsay Hunter converse with one another over at Hobart.
First thing: I am suspicious of all writers and human beings who are not sick of themselves.
33. Roy Kesey interview at Bookslut.
It would be great if having climbed a given mountain meant that climbing some other similar-shaped mountain would be easier, but I don't think that's quite the way it works — at least not for me.
4. Everyone needs discussions/lessons on plot. Here are some, couched in a review of Tana French at The Millions.
Lesson: What Gary Lutzcalls "page-hugging" prose isn't necessarily anathema to plot.
yo, veridical dat.
1. "I plan to be another language in the body of a deer"
2. Post-Modern Drunkard is a blog you should maybe read. I guess. OK.
33. NANO Fiction flash contest ends in 15 days so go ahead and write the Lean Thang and mail it in like the time Favre gave Strahan the sack record or the summer you got fired from the poodle groomers and take the $500 bucks prize and buy yourself a spare spare tire. I'm good at three things, flash fiction and math. Etc.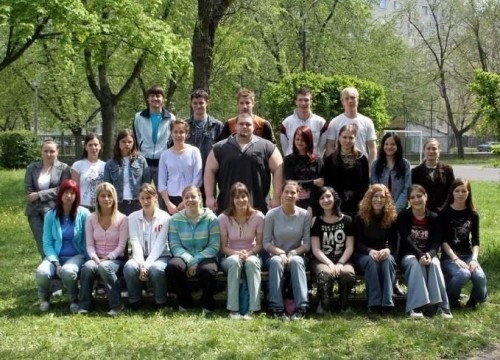 14. The birth of Indie video games…Queens, NY?
5. Why does academia hate Sci Fi?
In the past few days, I went to two readings here in Houston: the Gulf Coast Reading Series (last Friday) and the NANO Reading Series (this past Tuesday). Both readings were fun. I had a fun time. So thanks to both groups of people who make these readings happen. After the jump, some notes about both series, the authors who read, and the bookstores, if you're interested.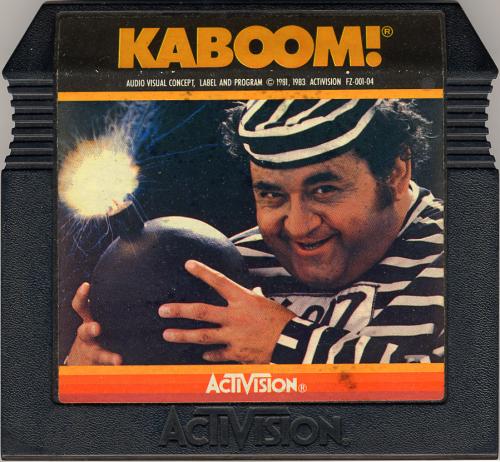 NANO Fiction will launch a monthly reading series this September at Kaboom Books.
The editors write:
To commemorate the series, there will be a limited edition mini-chapbook produced combining each month's readers. Chapbooks will be available for purchase for a dollar a piece.
Visit their site for details.
Uncategorized /
2 Comments
July 23rd, 2009 / 4:35 pm
Sam Pink
—
NANO FICTION CONTEST: go here for contest of writing.  you can win american money. you can be a famous writer. you can be strong and healthy. you can survive a tornado. you can kick rick moranis in the balls so hard he falls to the ground gagging.  i like nano.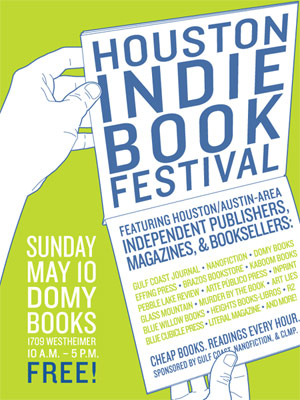 I missed my chance to attend last weekend's Houston Indie Book Festival because I was caught up in various Mother's Day events; however, I was able to get in touch, through Signe Cluiss, with Kirby Johnson, cofounder/coeditor of NANO Fiction and one of the organizers of the festival. I asked her if she would write some of her thoughts about the day, and after the break I've posted what she kindly sent back.