Peter Jackson
I missed The Hobbit: The Desolation of Smaug in theaters. Obviously since I wrote so much about the last one, I considered seeing its follow-up on more than one occasion, but just couldn't summon the energy, even though a good friend invited me to join her, promising she'd bring snacks from Trader Joe's.
And then a few days after that, while I was out strolling the boulevard, I passed another friend who was en route to see the thing, on a lazy, chilly Sunday afternoon. But instead of joining him, I went home and took a bath.
So you can see how excited I was to watch this movie. Please keep that in mind as you read this.
Then the film left theaters, and I realized I'd missed my one and only chance for all time. I rushed to my local multiplex and pleaded with its employees to give me a private screening, but they refused, and threatened to call the police. Again.
I despaired, and spent a week wondering what had happened to Bilbo, and Gandalf, and Thorin, and Whorin, and Hewy, and Dewy, and Chewy, and Killy, and Thrilly, and Culty, and the ninety-seven other little dwarves, and everyone else in Middle-earth.
Suddenly, just when I could no longer bear the suspense, a CGI moth flew through my window, gripping an AVI copy of the film in its fuzzy mandible. It landed on my shoulder and mumbled something about how Gandalf was in trouble and "needed me."
Well, I need you, too, Gandalf! So I decided to watch the movie, after all, and take a lot of notes.
These are my notes.
It's been fifteen long months since I watched An Unexpected Journey, and I barely remember anything that happened in it.
It occupied a tremendous number of minutes? And presented a great many wolves and goblins that were born in a super-computer's digital bowels?
I do recall that the movie featured at least one terrific scene: the riddle game between Bilbo and the creature known as Gollum.
Gollum won't be in this new film, I have heard, which is a minus going in.
Even still, I have no doubt that this movie will do its best to amuse and delight us, because that is how capitalism works. So let's get right to it! READ MORE >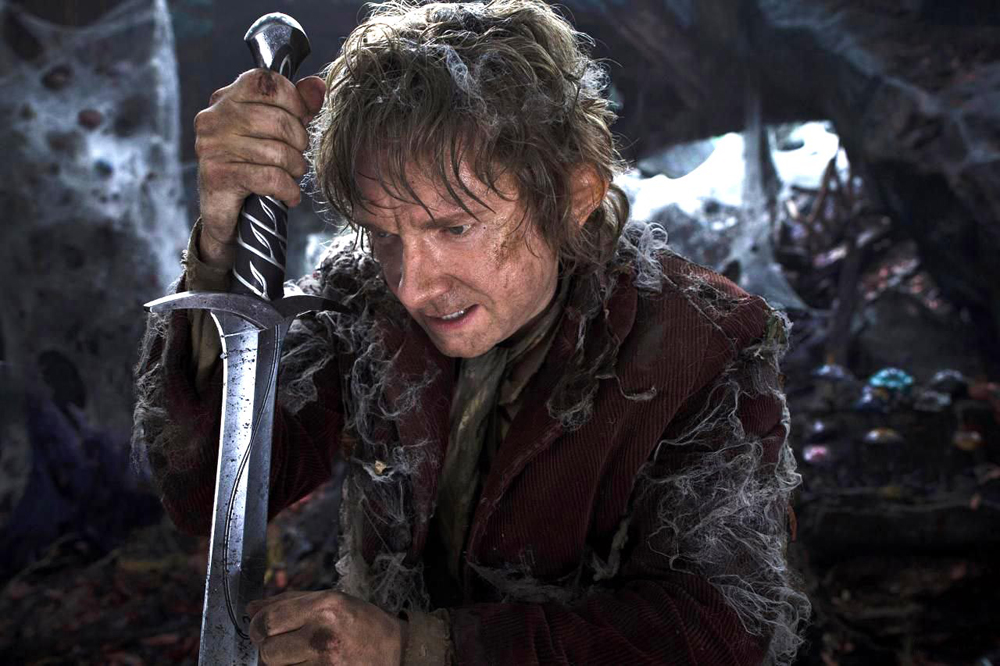 I really, really hated Peter Jackson's Lord of the Rings films. I think it only fair I get that out there, right up front.
Why did I hate them so very much?
Well, it's complicated.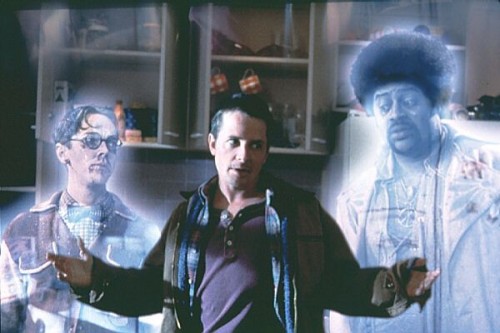 I just finished watching the director's commentary track on the re-issue of The Frighteners, a movie I truly love despite the fact that it's deeply flawed, wildly uneven, and basically a failure. (It's like the Philip K. Dick of horror-comedy crossover movies; though not like a Philip K. Dick movie). Hearing Peter Jackson discuss what he feels went right about the film, what went wrong, and how it all came together–or didn't–was fascinating. I wasn't much of a Peter Jackson fan going in–in fact I didn't realize he had directed this movie until I netflixed it this most recent time–but something about his candidness, coupled with his obviously fan-boyish enthusiasm for cinema in general, really won me over. Plus I learned that he made a FOUR AND A HALF HOUR documentary about the making of this film, which apparently I need to netflix separately. As of this writing, it's already on the queue. Does anybody else have favorite failed work of art, be they literary, musical, or filmic? I'd be interested to hear what, and why.