sarah palin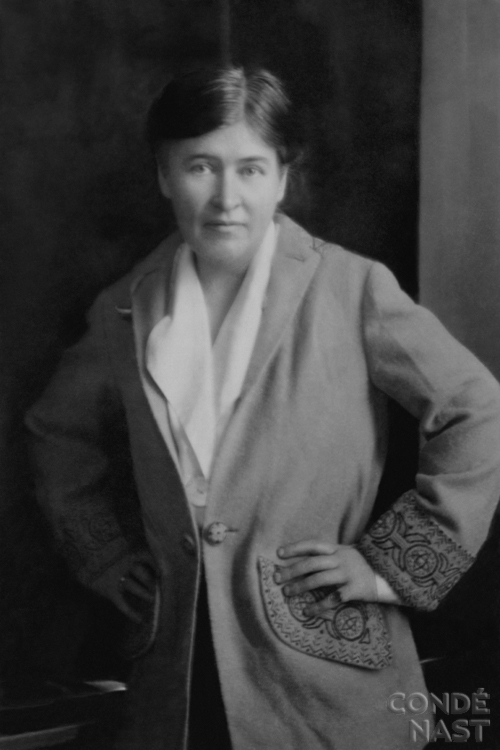 Like Disney movies, creamy coffee desserts, and many other things, Willa Cather is a terrifyingly terrific treasure. Being a boy, it's somewhat bothersome to admit to admiring a girl, especially since nearly all the boys the I look up to don't really look up to girls. "Woman is natural, that is to say abominable," declares French boy poet Charles Baudelaire in his Intimate Journals. "She is always vulgar; the opposite, in fact, of the Dandy." Then there's the American boy novelist Norman Mailer. In An American Dream, Norman's semi-doppelganger throws his ex-wife out the bathroom window after she admits to partaking in the type of act that Dan Savage and Frank Bruni revere. But, as with Emily D, Charlotte B, Annie F, and tons more, Willa is simply too wonderful to cast aside just because she's the opposite of a boy. Her stories and novels are grumpy, moody, severe, ascetic, and fashionable (Antonia's friend Lena becomes a dressmaker in San Francisco and Professor St. Peter composes his Spanish adventurer study in the same room as a seamstress).
As for the characters Willa compels, they're cuttingly on the button in their evaluations of people-centric societies. Reflecting upon his prior city life, the eponymous boy of Neighbour Rosicky remarks:
In the country, if you had a mean neighbour, you could keep off his land and make him keep off yours. But in the city, all the foulness and misery and brutality of your neighbours was part of your life. The worst things he had come upon in his journey through the world were human, — depraved and poisonous specimens of man.
What to do when beset by corrupt, indelicate, inconsiderate creatures? Why… destroy, of course! Violence is enthralling, enlightening, and entertaining. It's allotted a starring role in Willa's world. In My Antonia, Jim slugs a rattlesnake to death in front of Antonia, her father also hangs himself, and her family is friends with a couple of Russian boys who were ostracized by practically every European country for throwing a newlywed couple off a sled and to the wolves so that they themselves wouldn't be eaten. Some stories start out serene only to become violent later on. The Enchanted Bluff is about a bunch of boys on a camping trip. The trip's tranquility is toppled when one of the boys tells of a Cliff-Dweller society whose men were massacred and whose women and children were left to starve. Keeping children's tummies empty is obviously wrong, but violence is right. There are few better means to upending uppity control (i.e liberal America) than violence, and there is such an abundance of this trenchant tool in Willa's tales.
Basically, Willa is sort of one of the best. Formerly, I dressed up The Professor, but someone as sensational as the Nebraska girl certainly deserves to have her universes adorned much more than once, which is why I'll now deck the characters from O Pioneers!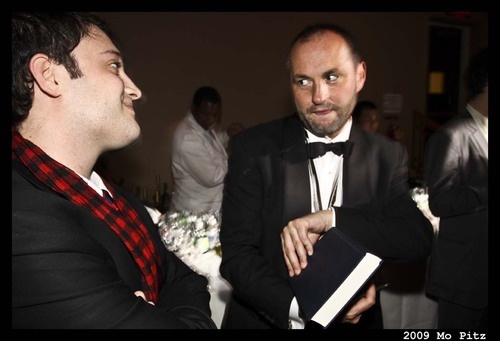 Gawker went to the National Book Awards and got a whole bunch of big lit-names to sign a copy of Sarah Palin's Going Rogue, which they are now auctioning off for charity. It seems to be part of a campaign to get the book short-listed for the 2010 fiction award. That's this year's fiction winner, Colum McCann, in the picture.
I always forget The Atlantic exists. But then they'll bring out Christopher Hitchens to talk about Arthur Koestler, and it's like, oh yeah, those guys. Though to be fair, if it wasn't for Arts & Letters Daily, I'd have never known.
Julia Cohen's got a video of Seth Landman (ed. Invisible Ear) doing something I don't understand.
She also mentions that Mathias Svalina's debut full length, Destruction Myth, is now officially out. Expect to hear rather a bit more about that book in this space in the near future.
Joshua Cohen's memories of the fall of the Berlin Wall.
The Fall 2009 online issue of Rain Taxi, including a review of Evenson's Fugue State and a look at Zizek & Milbank's The Monstrosity of Christ.
Also, Glenn Beck is in a fight with the Anti-Defamation League because they called him "fearmonger in chief" in their new special report, "Rage Grows In America: Anti-Government Conspiracies." Basically, the report is exactly what you think it is, only longer. If you go to Crooks & Liars, you can hear Beck on his radio show, flipping out and daring the ADL to name anyone who has been a better friend of Israel than he has. Not sure what that has to do with domestic American politics, but–oh wait, yes I am. Dear ADL, maybe if you supported something like an even remotely sane Israel policy, instead of taking all your talking points from the pro-violence right (the Kissinger/Lieberman/Dershowitz school) you wouldn't find yourself in bed with fucktards like Beck in the first place. Well good for them for putting the report out, at any rate, when its come down to siding with Abraham Foxman or Glenn Beck, it's dark days all over the land.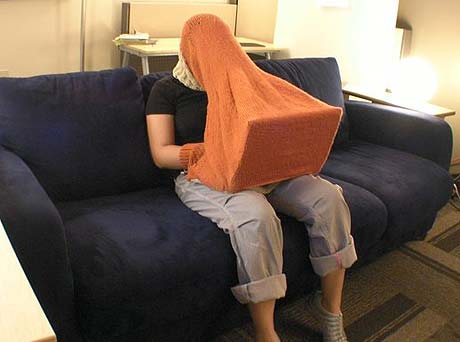 I've tried to collect from the internet as many 'blurbs' as possible over the course of this past year, and I'd like to share a few of them with you here to celebrate our having survived twelve months of being the internet literature magazine blog of the future. The blurbs are real, in that I copied and pasted them from comments and other websites, but I have dropped the names of the blurbers in order to protect the innocent. So, thanks for reading us, hating us, loving us, shittalking us, and supporting us.
"Exactly equivalent to writing on a bathroom wall, and shame on you. Talk about 'slime balls.' Slime ball indeed."
~ Richard Bausch

"I've come to realize that HTMLGIANT contributors are, in large part, idiots."
~ Jerzy Kosinski

"I think HTMLGIANT is still trying to find their voice. They seem to teeter between adolescent posturing and intelligent discussion."
~ Oprah Winfrey