Monday, October 26th, 2009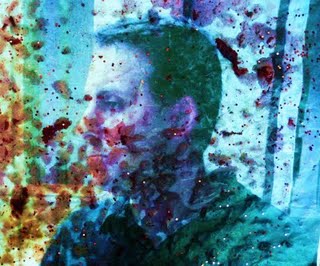 Before Rauan Klassnik joined the team here at HTML Giant, he did a little blogging in the realm of parody with a stream of posts that involved, in a semi-veiled way, the recently hotly discussed character of Seth Abramson.
Rauan provides the adventures of Sex Ableton.
They are pretty graphic, and obscenity laden, and freely riff of Sex's wife and cock and etc, but also delve further, in the way much of Rauan's work does, to larger ideas of identity, fucking, and, yes, love.
Here's an excerpt:
She drops to her knees. Unzips him. There in the moonlight. In the corn.

And two hairless testicles pop out at her.

O, how cute, she exclaims, you wax!

But where's the cock? she ponders.

And then it hits her: a house mouse cock!

O, My God she exclaims so loudly that the breath from the elongated twangy syllable she made of the word "God" swept over Sex's balls and on to his tiny hidden cock. And it all tingles. Tingles like all the stars. All the stars crushed into a dot. A scorched waiting primordial dot.

It was as though the hand of God or some other great power or creature had touched them. He was petrified. Primary. Excited beyond the capacity of anything that measures. Mass or girth. Demons or Colin Firth.