Solip
I know there was a Tao Lin post x hours ago, but I don't care. I have books to give away. Want to win free books? Want to grumble? Comment on this post to get one of these: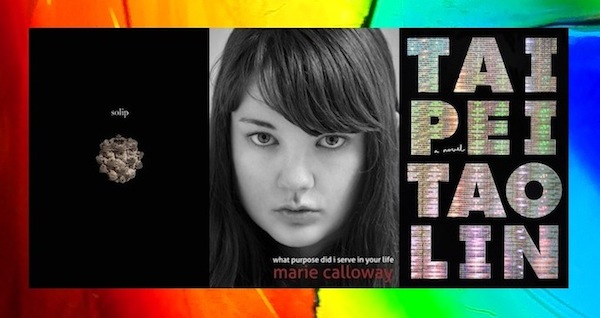 FIRST PRIZE goes to the commenter with the best* comment
SECOND PRIZE goes to the commenter with the worst* comment
THIRD PRIZE goes to the commenter who makes the MOST* comments (bonus for over 100)
each prize will be selected randomly from the (pictured) prize pool of:
Solip by Ken Baumann
what purpose did i serve in your life by Marie Calloway
Taipei by Tao Lin
*as calculated by me
(for the curious, the reason I have these books is that I pre-ordered two out of the three, then received ARCs. i bought two copies of Ken's because I knew it would be badass)
I'm still bogged down with school (almost done) but I thought I'd throw a little something up, pun intended. Two months ago I wrote an analysis of Susan Sontag's "Against Interpretation" where I argued that, rather than being opposed to all interpretation, as some believe, Sontag was instead opposed to "metaphorical interpretation"—to critics who interpret artworks metaphorically or allegorically. ("When the artist did X, she really meant Y.") I thought I'd document a few recent examples of this—not to pick on any particular critics, mind you, but rather to foster some discussion of what this criticism looks like and why critics do it (because critics seem to love doing it).
The first example comes from Chicago's Museum of Contemporary Art, in particular the exhibit "Destroy the Picture: Painting the Void, 1949–1962" (which is up until 2 June). One of the works on display is Gérard Deschamps's Tôle irisée de réacteur d'avion (pictured above, image taken from here—I didn't just stretch out a swath of tinfoil on my apartment floor). The placard next to it reads as follows: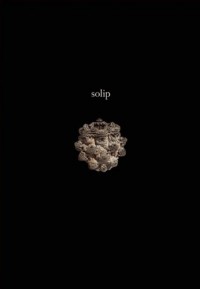 Solip
by Ken Baumann
Tyrant Books, 2013
200 pages / $14.95 buy from Amazon or SPD
1. Solip isn't a novel.
2. If you're looking for plot, look elsewhere.
3. This might be the single most difficult book to write jacket copy for.
4. This isn't experimental literature for the sake of experimenting.
5. The book is physically tiny and the front cover is minimalist.
6. There is nothing on the back cover. A wall of black staring at you. No pull quotes or blurbs, and by the second page you realize why: because the book speaks for itself.
7. I read this tiny book in one sitting in a coffee shop amazed by its power and had to go indoors to drown out the outside world to reread it and devour it properly.
8. Baumann's writing demands your attention. It's as if he's bottled up the intensity present in much of online fiction and spread it out over a longer narrative, not losing a beat in the process.
9. The sentences are divine. The language will cast shadows. They will hum to you. Listen closely.
10. The book has a pulse to it, a pulse that beats louder and more pervasively as the text unfolds. READ MORE >