Spencer Madsen
You Can Make Anything Sad

by Spencer Madsen

Publishing Genius Press, 2014
1. Spencer Madsen's new book has what you might call 'a classic Alt-Lit title.'
2. Like many of his contemporaries, a fair proportion of this work is considering 'What if…' something happens and musing on 'What ifs' generally. I think this has something to do with the virtual world and what it has done to our brains. As a strategy it is, in itself, almost materially virtual.
3. There are many proper nouns. For me, proper nouns are essential.
4. Computer/technological device interface metaphors, analogies, etc., are a growth area to a large extent pioneered (as far as today's technological landscape goes anyway) by Alt-Lit writers themselves. Madsen is very good at them. Here is one by him: 'When you turn the screen brightness down on your computer, everything looks the same but seems a little shittier.'
5. On October 1st, 2012, Spencer encountered a man in a gym and mused on his 'meaningless' hairstyles, tattoos, and muscles ('he does administrative work') but notes that in a way this gym muscle man 'is more authentic,' 'more purely veneer' than your everyday person. This is deep, man! By which I mean that the way in which much Alt-Lit concerns itself with screens is down to the fact that screens, smoothness, etc., represent the spirit of our current age (and any age that we can imagine anytime soon on the, now non-existent, horizon) so it is important to face up to them, even if it means facing them to do so. This whole 'life in front of small screens, large, intermediately sized screens' is so ubiquitous it needs to be looked at. Alt-Lit does it very well, as does Spencer.
6. 'A Tumblr called Girls Doing Things featuring photos  of fully clothed girls doing normal things like standing in line at the post office or walking a dog' would be the most genuinely erotic Tumblr of the year. Think about it, folks.
7. Nothing happens in this book in that way where everything happens or rather so many things happen that nothing seems to happen. Word thinks this is 'verb confusion' but it is really more about the state of things.
8. I say nothing happens but there is a half-hearted worry about coming to the end of a relationship which is recurrent but which isn't foregrounded. Although coming to the end of a relationship is a big thing (like moving house, as they say, not enough novels about 'moving house?'), it's inevitable that something else will start.
9. Something else does start. He starts going out with someone new.  It's new; he likes it as we all like that kind of thing.
10. He's good at the old poetic trick of mixing everyday concrete noun combinations like 'cereal and milk' with the slightly more amusing concrete noun 'ice cream' with a sudden abstract noun 'emotional stability.' This is an old trick that will never stop working. He executes it very well. I laughed.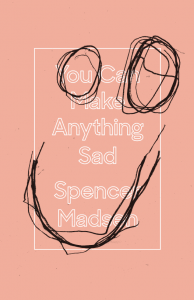 You Can Make Anything Sad
by Spencer Madsen
Publishing Genius, April 2014
90 pages / $10 Preorder from Publishing Genius
Spencer Madsen's latest book, You Can Make Anything Sad, seems to be a response to a question Spencer asks himself within the poems he writes: Who am I and what am I doing? The poems constantly shift in image, but seem to stay in a general area of themes and moods. He plays with his voice, and style, to create something that feels very much completed, while at the same time quite fragile and open. It's sincerely insincere, approaching the mundane as if it was wondrous, and the wondrous as if it was mundane.
I move back to Facebook, I type:
If you feel an aversion to me and I don't feel an aversion to
you, please don't feel an aversion to me.
I think about how my parents had hoped for more.
I think about letting them down constantly.
I think, at least I'm not a murderer.
Mostly because murderers are very ambitious.
I'm really sorry house about this.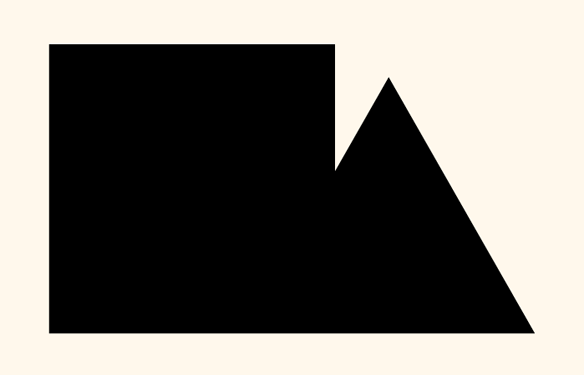 Monkeybicycle: What does "indie" or "small press" mean to you? What do you think of such classifications and distinctions?
Spencer Madsen: I immediately think of Roxane Gay. I think of complaints about not enough people reading or not enough people buying books or too many books being published. I think about the word 'writerly' and the distinction of being 'serious' literature. I think these classifications serve to make reading books more insular and less exciting for people. The word 'indie' always evokes for me a kind of club that you have to join to engage with. I'd like to bypass that by avoiding adjectives or the temptation to define the press in a verbal way. I don't want Sorry House to be At The Forefront of Independent Literature or The Home Of Avant-Garde Poetry. I want it to be a thing like any other thing. A glass of water doesn't need an about page. It holds water.
– Spencer Madsen, from Monkeybicycle interview re his new press, Sorry House