walter benjamin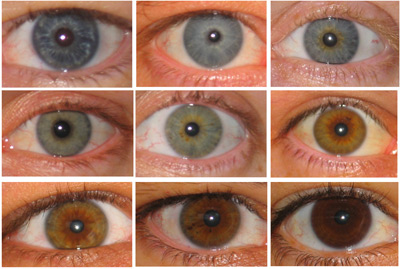 In The Eyes of the Skin: Architecture and the Senses, philosopher and architect Juhani Pallasmaa mourns our ocularcentric culture. By ocularcentric, Pallasmaa means a culture made for the eyes, where sight dominates all other senses, where we experience the world through vision alone rather than an integration of all five senses. Pallasmaa argues that second to vision is hearing. The other three senses are ignored almost entirely. This is pretty radical, especially considering that he's an architect, an occupation focused keenly on the visual experience. And yet, Pallasmaa argues:
Sight isolates, whereas sound incorporates; vision is unidirectional, whereas sound is omni-directional… Sight is the sense of the solitary observer, whereas hearing creates a sense of connection and solidarity. (49-50)
Reading Pallasmaa, I immediately thought of Walter Benjamin and his argument about the end of storytelling, how as a culture, we have lost our memory of oral narrative, which ultimately leads to an inability to communicate orally. Oral stories are grounded in the audio, but even more importantly, they offer a different way of thinking. To tell a story is an art. Whereas I can write novels and short stories galore, I am a terrible storyteller, by which I mean a terrible story-speaker. Why? It's a way of thinking to which I am utterly unaccustomed. I have grown up in an ocularcentric world, where weight is put on the written word. What is written is powerful. It is permanent. What is spoken is ethereal. It is gone – and forgotten – as soon as it is spoken.
A while ago, Lily pondered the flâneur in this post, and in the comments section Ken referenced Nassim Taleb, and it seems that interest in the flâneur, like the figure of the flâneur itself, meanders around the consciousness of many of us, possibly. There is something perennially appealing and perhaps romantic about the flâneur–the apartness, the deliberate purposelessness–and I remember that it took, for me, reading Benjamin's The Arcades Project to understand Baudelaire (the man and the work) in a more complete and meaningful way. Some years ago I wrote an essay (whose title is the title of this post) that sought to explore the idea of text-as-city and reader as flâneur, and then, by extension, the work of writing as its own kind of flânerie. (Really wanted to publish it as Flânerie O'Connor, but then I would've had to punch myself in the face really hard. And also get it published.) Anyway, here are some excerpts/cut-ups from that essay:
There's a deep and abiding chasm, I think, between materialism and consumerism. It has to do with the how and the why. And also, with shame. I have a fierce attachment to my things, and I'm frequently consumed by a desire for more things. I have walked into shops and trembled. I consider myself a materialist. I am also a consumer, vulnerable to marketing tactics, but when I give in to them, I feel embarrassed. There are certain objects that mean a lot to me, but probably wouldn't mean much to anyone else. These objects are reifications of my experience, evidence that I exist: how would I or anyone know that I went to the bazaar, figuratively speaking, if I didn't bring back the miniature tin kettle and cup and saucer, figuratively speaking, to prove it?
I like knowing that Walter Benjamin collected so many books, but didn't read many of them. The collecting is greater than the book.
From Walter Benjamin's essay "Critique of Violence":
If the rule of myth is broken occasionally in the present age, the coming age is not so unimaginably remote that an attack on law is altogether futile. But if the existence of violence outside the law, as pure immediate violence, is assured, this furnishes proof that revolutionary violence, the highest manifestation of unalloyed violence by man, is possible, and shows by what means. Less possible and also less urgent for human kind, however, is to decide when unalloyed violence has been realized in particular cases. For only mythic violence, not divine, will be recognizable as such with certainty, unless it be in incomparable effects, because the expiatory power of violence is invisible to men. … Divine violence, which is the sign and seal but never the means of sacred dispatch, may be called "sovereign" violence.
Of the customary modes of aquisition, the one most appropriate to  a collector would be the borrowing of a book with its attendant non-returning. The book borrower of real stature whom we envisage here proves himself to be an inveterate collector of books not so much by the fervor with which he guards his borrowed treasures and by the deaf ear which he turns to all reminders of the everyday world of legality as by his failure to read these books. If my experience may serve as evidence, a man is more likely to return a borrowed book upon occasion than to read it. And the non-reading of books, you will object, should be characteristic of collectors? This is news to me, you may say. It is not news at all. Experts will bear me out when I say this is the oldest thing in the world.