HTMLGIANT / Wave Books
Blake Butler
You missed the live reading but you can still buy Dottie's books!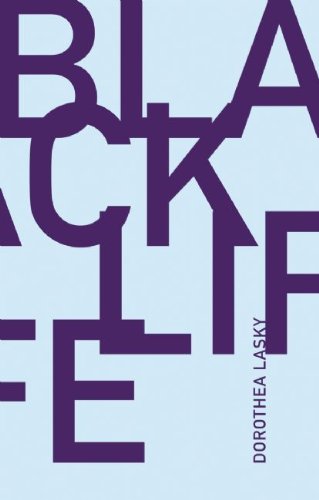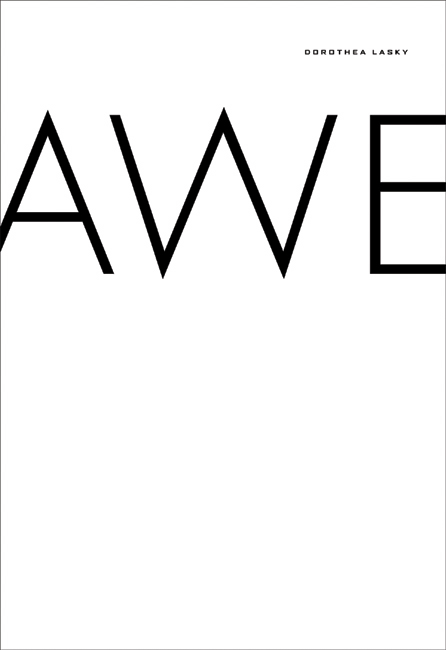 Through midnight tonight, Wave Books has kindly offered half price copies of Dorothea's fantastic first book AWE (the $7 price will run through midnight, so go now!). Black Life will be released April 1st!
In the meantime, don't forget to check out the 2010 Wave Books Package, which includes everything Wave will be putting out this year (a package of magic), including Black Life, Mary Ruefle, Michael Earl Craig, a reissue of CA Conrad's The Book of Frank, and tons more.
Author Spotlight
/
32 Comments
March 3rd, 2010 / 9:56 pm
Blake Butler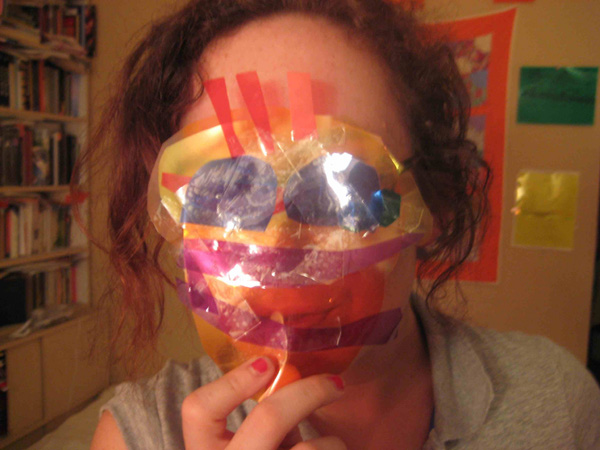 Don't forget tomorrow, Wednesday, at 9 PM Eastern (that's 6 on the west coast!), Dorothea Lasky will be reading live here on HTMLGIANT from her soon forthcoming second book Black Life (which I read this weekend, and good god), so be sure to come and tune in, in your living room, or wherever!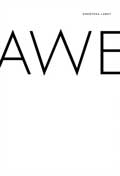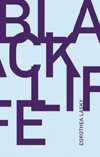 During the reading, Wave Books have kindly offered half price copies of her fantastic first book AWE, and we'll be giving away two free advance copies of Black Life. In the meantime you can still subscribe to the 2010 Wave Books Package, full of magic and new. Go! Then come back tomorrow at 9 Eastern!
Web Hype
/
28 Comments
March 2nd, 2010 / 2:58 pm
Blake Butler
—

ONE DAY ONLY: In conjunction with Obama's State of the Union Address tonight (9 pm EST), Wave Books is offering a supreme discount on the REAL address: STATE OF THE UNION: 50 POLITICAL POEMS, featuring poems by 50 contemporary poets (John Ashbery, Anselm Berrigan, Lucille Clifton, CAConrad, Peter Gizzi, Albert Goldbarth, Terrance Hayes, Fanny Howe, Tao Lin, Eileen Myles, Michael Palmer, Wang Ping, Richard Siken, Juliana Spahr, James Tate, Catherine Wagner, Joe Wenderoth, Dara Wier, Rebecca Wolff, John Yau and many more). $5 for a softcover edition, available only through the Wave website here.
Blake Butler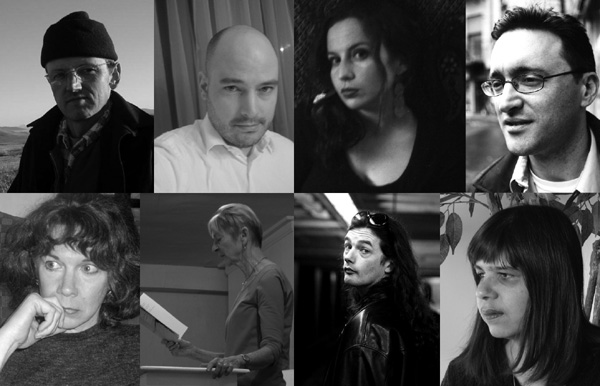 Great deal running over at Wave Books for subscriptions to their 2010 releases, $75 including shipping for everything they are putting out this year, which is a lot. Do see:
The Wave Books 2010 softcover series is now available for glorious pre-order. The year's series includes new full-length collections of poetry by Michael Earl Craig, Timothy Donnelly, Dorothea Lasky, Geoffrey Nutter and Mary Ruefle (her anticipated retrospective Selected Poems); a limited edition hand-sewn book of prose by Caroline Knox; bibliographic pamphlets by Garrett Caples (on minor Symbolist poetry) and Noelle Kocot (a personal discography of seminal music); and other publications and ephemera to be revealed. The 2010 series presents the most expansive annual catalog yet of Wave Books publications, and is readily available here: http://www.wavepoetry.com/catalog/82. The first volumes, Lasky's Black Life and Nutter's Christopher Sunset, will light upon your hands in Spring.
A steady stream of new languages to my door, yes please.
BONUS: Here is Ms. Lasky reading a poem on Weird Deer.
Presses
&
Web Hype
/
6 Comments
January 18th, 2010 / 2:57 pm
Justin Taylor
I think this event sounds incredible, and since it's from the people who put on the Poetry Bus Tour in '06, you can expect it to meet, greet & beat expectations. It's like the Warped Tour decided to become the Pitchfork Festival or something. Or like poetry-Lollapalooza decided to do what real Lollapalooza did. Anyway, here's some of what you can expect if you hit the University of Washington, Aug 14 – 16. For info on pricing and a more detailed schedule, check the Wave site. Word is there are only 150 tickets to be sold, and a limited number of daypasses, so if you live up that-a-way and are interested, better get cracking.
READINGS — in the Henry Auditorium, with smaller, exclusive readings in the James Turrell Skyspace — featuring Joshua Beckman, Noelle Kocot, Dorothea Lasky, Anthony McCann, Richard Meier, Eileen Myles, Maggie Nelson, Geoffrey Nutter, Matthew Rohrer, Mary Ruefle, Dara Wier, Jon Woodward, Matthew Zapruder and Rachel Zucker;
SCREENINGS OF FILMS starring John Ashbery, Robin Blaser, Jane Freilicher, Denise Levertov, Frank O'Hara, James Schuyler, John Wieners, and others;
poetry book DISCOUNTS at fourteen participating local, independent bookstores (a map will be provided);
a BOOK ARTS PRESENTATION by Sandra Kroupa, the Book Arts and Rare Book Curator in Special Collections at the University of Washington;
the Henry Art Gallery and EXHIBITIONS, including exhibitions of work by Chio Aoshima, Jasper Johns, Ann Lislegaard, Jeffry Mitchell & Tivon Rice; new video from China; and photographic work by Imogen Cunningham, Nan Goldin, Aleksandr Rodchenko, Andy Warhol, and others, from the Henry's permanent collection;
and more, to be discovered…
Presses
/
1 Comment
July 29th, 2009 / 8:46 pm
Justin Taylor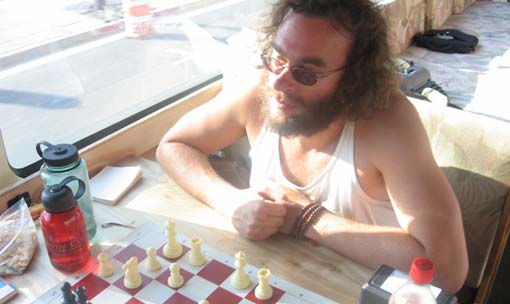 Which makes total sense to me. I mean what's not to love? Handler's extremely enthusiastic take on Take It, Beckman's new collection out from Wave Books, is in this month's Believer, but you can read it in full online here. I think Shake is still my favorite Beckman book, but the new one has a lot to be said for it, and Handler gets about as much into the tight confines of a one-page review as you can.
Also, here's a link to Beckman's author page at Wave. 
And here's a video of him reading. 
httpv://www.youtube.com/watch?v=3R70778g8DY
Author Spotlight
&
Reviews
/
12 Comments
May 8th, 2009 / 4:51 pm
Soffi Stiassni
and I saw the best minds of my generation
living in lofts
thinking they were the best minds of their generation
while the world hacked up tax breaks and jet fighters
-Death Lasts
Shake
by Joshua Beckman
Joshua Beckman has a wikipedia page.
Joshua Beckman has a page on poets.org.
Joshua Beckman is a great mind and a great poet. As early as 2004 you could google his name and 'rock star poet' would surface as a result.
Over the past ten years he's published six books of poetry. His seventh, "Take It" is due sometime this year from Wave Books.
The first thing I read by him was his tiny, tiny book (amazon cites it at 6.1 x 4 x 0.5 inches and 3.8 ounces, I would say it is the size of about half a sandwich) "Your Time Has Come" put out by Verse Press.
This holiday season I Secret Santa'd myself and picked up "Shake" and "Something I Expected to Be Different."
Start your New Year right and pledge to read a poem a day until you've mowed down his entire collection of works.
Author Spotlight
&
I Like __ A Lot
/
7 Comments
January 16th, 2009 / 7:10 pm