Yusef Komunyakaa
**Note after the fact: let me just preface this little bit by saying that while I'm confessing a feeling I get writing for a group internet blog, I am not confessing something deep and wrong about my own character. Please, don't comment about my self-esteem. I'm pretty fucking okay. I meant for this post to be more concentrated on thinking about how internet culture, for me, demeans things deemed "more traditional" in art. That and my feelings about groupthink. Sorry if it comes across as something else.  I'm going to keep it as is anyway.
Sometimes I'm embarrassed by my favorite poems–most of the time that tiny flash of shame comes when I'm writing for HMTL. I feel like I have to be hip and cool, read things that are experimental and edgy (which, by the way, I do and also love). Like most HTML contributors I read widely and variously, and the cool thing about being a contributor here is that we do read variously, have different tastes, get excited by totally disparate things. Yet somehow I'm still embarrassed by my roots–the poems I can't shake, obsess on, memorize–when I sit down to write posts. Those poets and poems that turned me into a poet from the outset somehow seem out of step with the 21st century (Dean Young being the exception?), or at least with the internet's version of it. But they are my epiphany moments. For me, the brilliance of these poems comes not from experiment or postmodern aesthetic (we're past that, right?), or political stance, though I think you could argue for those things. The brilliance of these poems derives from their depth of thinking about the human experience: the history of knowledge, the cold zero of perfection, the universal solvents and pilgrim souls, language's redemptive power. I think, here, I'm supposed to be too cool for being in uncertainties, Mysteries, and doubts, that the simulation of being literati somehow precedes the ability to feel deeply. It's as if I'm supposed to, but can't, say everything with a wink and a nod. I'm probably wrong; likely, I'm being insecure, a wild child who has been invited into a gentleman's club in which I feel sometimes validated and other times lost in the woods all over again. If you want to read a rant on "joining" at my blog, you can. It'll maybe explain some of my feelings. Or you can just read some good poems from me to you.
Elizabeth Bishop, "At the Fishhouses"

Yusef Komunyakaa, "My Father's Loveletters"

Philip Levine, "They Feed They Lion"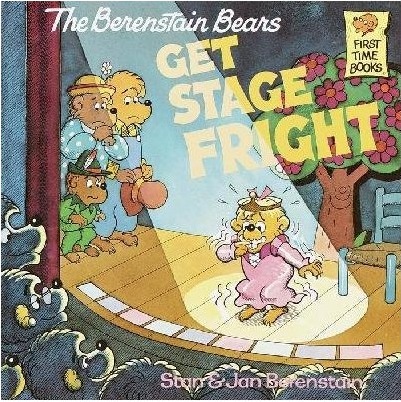 Here's a serious question. I'm 32. I've been reading here and there for a few years now.  When I was young I had bad, migraine-inducing stage fright. But recently I've been fine. I've read in front of hundreds of folks without an iota of sweaty palmage or trilling voice. Then, today, I read in front of 10, maybe 15, people, and I was quaking in my boots. You could freaking see me shaking. AND, I wasn't even reading my own poetry, rather some of my favorite poems by Yusef Komunyakaa.
So, what gives?
I wasn't intellectually nervous, but my body at that moment said, fuck you. Why? Do any of you have stage fright moments or tips to share?
Now that April Fool's Day is past, I just want to take a minute and thank Cave Canem, Yusef Komunyakaa, and Tao Lin for all being such good sports about my "Tao Lin Wins Cave Canem First Book Prize" post from yesterday. It was, of course, complete nonsense. As Cave Canem's executive director, Alison Meyers, rightly pointed out in our comments section: the deadline for the Cave Canem Prize isn't even until April 30th, so there was really no way this could possibly be true (I mean on top of all the other reasons it couldn't be and also isn't true).
John K, on his blog J's Theater, thought the post was generally clever, which I appreciate, but he also felt that "the fake quotes attributed to Komunyakaa are indefensable…" He's probably right about that, so I've gone ahead and added an "UPDATE: APRIL FOOLS'" to the top of the post, just so future Google-searchers don't get the wrong idea. John K also felt that I took "a backhanded swipe at last year's CC First Book Prize submittees and black poets in general…" Let me state for the record that no swipes were intended, backhanded or otherwise, I just read on the Cave Canem site that no prize was awarded in 2008, and improvised from there.
In an age of instant verification, a little extra creativity (and deceit) is called for, hence the superficially "logical" but basically insane quotes from Komunyakaa, who himself was only chosen for "quotation" because he happens to be judging the prize this year. (Hardcore Tao Lin fans may have noted that the purported title of his book, "Organic Cold-pressed Virgin Coconut Oil," was a longer poem he was working on a few years ago. Parts of it were published in Agriculture Reader #2. He later abandoned the project.)
As for why I chose Cave Canem, it's because they're an eminently respectable publication and organization whose results for this year's prize haven't yet been announced. Plus their website had enough information on it for me to construct a semi-credible story in the time-frame I had (the one actually true part of the post, is that I slung it together in the half hour before I had to go teach my two sections of 101). Anyway, once more, with feeling: many thanks to all involved, especially the unwitting. Maybe next year we'll announce that Nathaniel Mackey has won the FENCE Alberta Prize. Until then, cheers!