Reynard Seifert
What The Faust?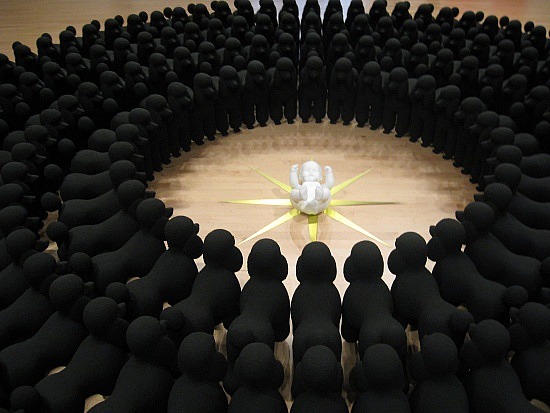 Funny how people think birthing is a "miracle" — it's harder to stop than start — particularly when/if/because the babe is white. White babe? The babe with the pwr. White pwr? The pwr of voodoo. Who do? You do. Do white? Remind me of the babe.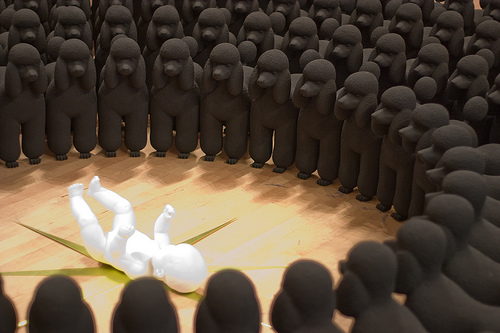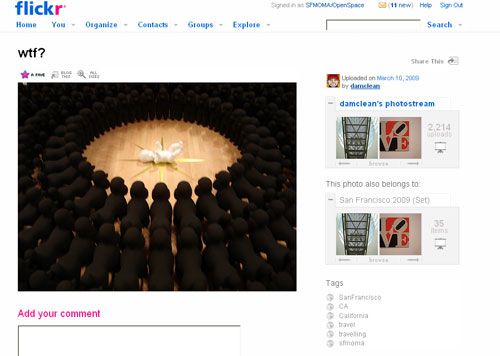 Peep this explanation/clarification/justification of the work by SFMoMA staff. This is old news, by the by. When I first saw the installation I laughed for quite a while. It seemed really funny to me, that was just my first reaction. People thought that was weird. Maybe it was. But maybe I was laughing at them and the whole thing in the whole place and I dunno anyway this is what they said: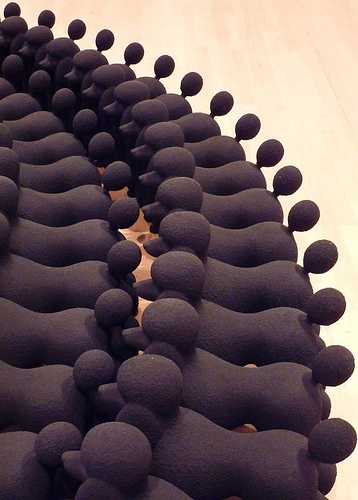 Fritsch chose the poodle as a dog that is cute and beguiling but can also be aggressive and mean. Soon after completing the piece, she recalled that a poodle appears in the story of Faust, retold in a nineteenth-century novel by Johann Wolfgang Goethe that is known to every German schoolchild. While out walking, Faust sees a black poodle and brings it home, unknowingly inviting the devil into his study. The baby suggests the innocence of children at birth, untouched by evil and misfortune. As it begins the journey of life, it must face the tensions of civilization and the potential for corruption.
httpv://www.youtube.com/watch?v=oa5jNB-x5eM&feature=related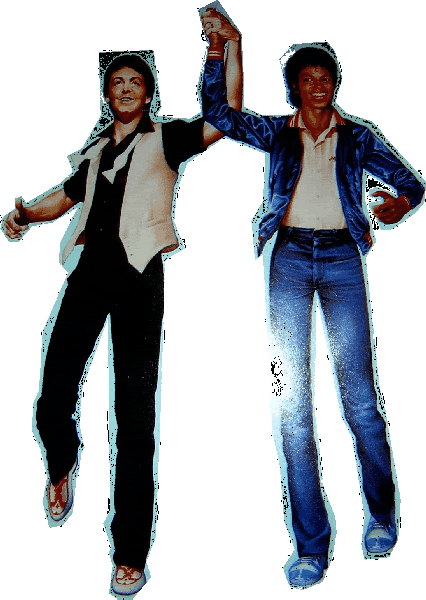 Let's hear what Sun Ra has to say about everything.
Tags: david bowie, faust, goethe, just something to think about next time yer reading goethe, katharina fritsch, michael jackson, paul mccartney, street boners, sun ra
24 Comments