Blake Butler
NYers: April 6, Rumpus Party!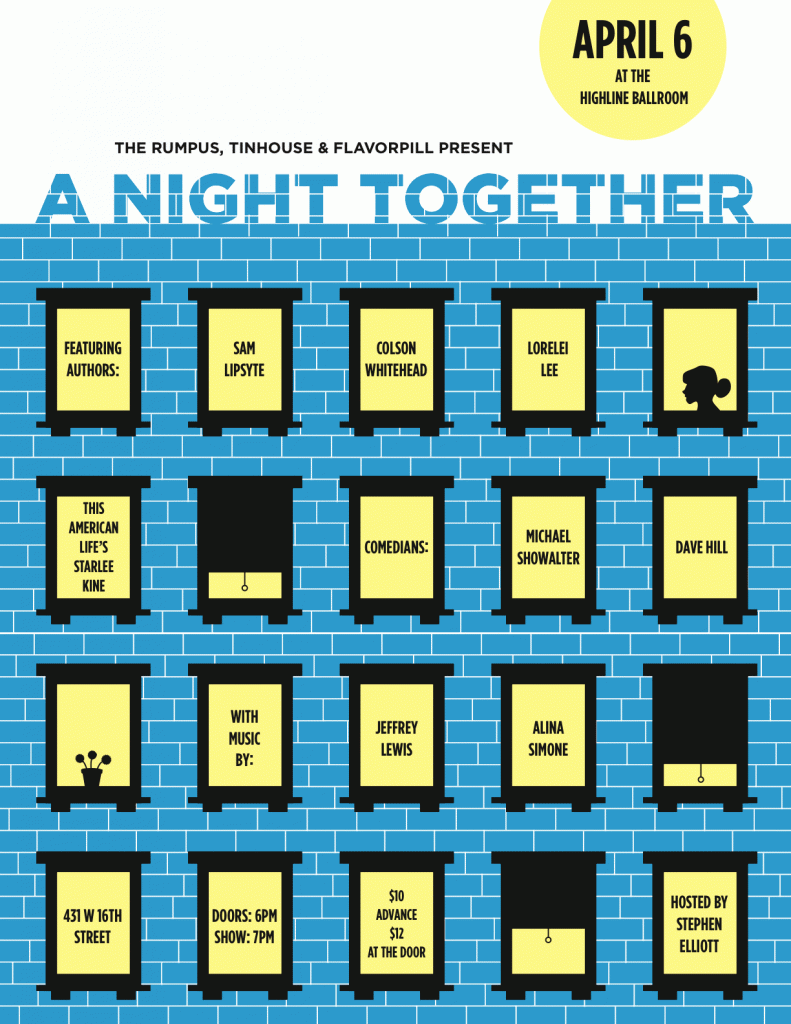 If you live in NY, you should not miss this. Look at that! Also, just announced, there will also be a first ever reading from the Sam Lipsyte Creative Ensemble.
The Rumpus folks have offered to give away a pair of tickets to a random Giant reader. If you live in town and can make it, comment and we'll draw at random someone on Friday evening to get the goods.
Otherwise, tickets can be gathered here: http://www.highlineballroom.com/bio.php?id=1403
Tags: Colson Whitehead, michael showalter, sam lipsyte, The Rumpus, Tin House
26 Comments