HTMLGIANT / Tin House
Janice Lee
Leni Zumas is the author of the story collection Farewell Navigator (Open City) and the novel The Listeners, recently out from Tin House in 2012. Her fiction has appeared in Quarterly West, Open City, Salt Hill, New Orleans Review, New York Tyrant, Columbia: A Journal of Literature and Art, and other magazines. She is an assistant professor in the MFA Program in Creative Writing at Portland State University.
Tin House says of her new novel:  "Leni Zumas portrays a world twisted on its axis by loss, in all its grotesque beauty. From the first line the prose is glorious: pricklingly honest and hallucinatory, a lucid dream world realized. The Listeners marks the debut of a major American writer."
Check out the haunting book trailer by artist Luca Dipierro.
This interview was conducted through email.
***
Genevieve Hudson: The Listeners is filled with examples of renaming, not naming, and unusual descriptions. One example that comes to mind is a boy you describe as "a calamity-haired baby spark." Do you think of ways to defamiliarize as you write? How does it play a part in your process?
Leni Zumas: My debt to Viktor Shklovsky is huge. Reading his essay "Art as Technique" years ago broke wide open, for me, the idea of strangeness in fiction. In Shklovsky's view, "estrangement" is crucial to sensation: the reader must experience something as slightly off-kilter, off-expectation, in order to see/hear/feel it as if for the first time (and thereby to be moved by it). The things we've already seen—or believe we already know—lose their ability to move us. So as I wrote The Listeners, I was always trying to avoid terms so familiar they've grown dead, or at least deadening.
Author Spotlight
/
2 Comments
June 29th, 2012 / 12:05 pm
Janice Lee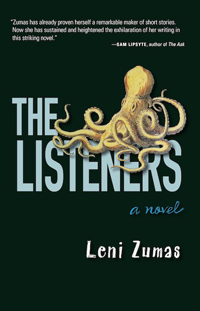 The Listeners
by Leni Zumas
Tin House, May 2012
352 pages / $12.95  Buy from Tin House, Amazon
When loss is central to a novel, its author faces the unique peril of either fixing the loss—after which there is not much of a story—or dilating it, foregrounding it, and even praising it so that it becomes habitable for a reader. The absence has to be wildly present if it is to be effectual, and the character experiencing it has to be enjoyable enough for a reader to stay with her as she grieves, reassembles herself, or falls abyssward. Leni Zumas's The Listeners is a novel whose narrator, a thirtysomething bookstore manager and former singer named Quinn, orbits around the loss of her younger sister. Zumas's effort to preserve that loss is stunningly successful. She reveals Quinn to us in circling episodes, deftly holding the character in the form of a smear of selfhood who doesn't want to be entire.
The condition of completeness is impossible in Quinn's world.  Since her sister's death decades ago, she's been only part-person, and ghost-heavy as the story she gives us. A damaging spectacle of protracted grief, Quinn's narrative is open enough to let us see her vulnerability and temporally broken enough to get us to believe that her words belong to time itself, which doesn't care about chronology. There are moments when Quinn acknowledges in interior monologue that she isn't whole or capable of experiencing herself wholly. For example, in an early scene in which she and her brother Riley are walking to their parents' house for dinner, she says, "As usual I imagined the destinations of strangers to be firmer than my own. They all had real places to be, where real things happened." But it's mostly the angularity of Quinn's narrative that establishes her fragmented nature. Restless, it drags us back and forth between three periods in Quinn's life. The first of these is Quinn's childhood, the era when she loses her sister to a freak bullet. In the second era, as a young woman, Quinn is mostly on the road with her band. The third era, the present, is incomplete, tumescent as it is with pasts.
Reviews
/
2 Comments
June 29th, 2012 / 12:00 pm
Blake Butler
I'm five or six, on holiday with my father at his parents' place in Soissons. My grandfather is seeing patients in his surgery at the end of the garden, my grandmother is busy doing I don't know what, I'm alone, I'm bored. Suddenly I have an idea. I get my grandmother's lipstick from the bathroom and I set about painting my father: two circles on his cheeks, another on the end of his nose. I take him by the hand and say, "You're a clown, Dad, come on, I want to show everyone." Together we go out into the street and sit down on the doorstep in the blazing sunlight of a summer afternoon. He's in profile. With my finger I spread the color over his left cheek. He lets me do it with a weary, nasty smile. Seeing him like this I'm filled with shame, sorrow, and pleasure. My grandmother suddenly appears from nowhere, a small, elegant, measured woman, her dress, makeup, and hair always just so. For the first time I hear her raise her voice. In a tone that brooks no answer she orders me to stop it at once, to go back inside.
Twenty-five years later, when my grandmother was long dead, my father went back to live, or rather to stop living, in Soissons. He moved into an apartment with his father. After my grandfather's departure and subsequent death a few months later, my father was hospitalized in a clinic right opposite the house he grew up in. It was then that he really went downhill. READ MORE >
HTMLGIANT Features
/
2 Comments
January 12th, 2012 / 12:01 pm
Janice Lee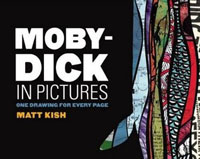 Moby-Dick in Pictures
by Matt Kish
Tin House Books, 2011
600 pages / $32  Buy from Tin House Books
We often speculate on the future of the book, mourn its possible extinction, and dream of  what strange offspring the future intercourse of form and technology might yield. In an age where digital media reigns supreme, Moby-Dick in Pictures is a brilliant, nightmarish argument in defense of the book as a physical object of art. It reads like a labor of hatred and love, the manifestation of the artist's intimate and tortured, relationship with Melville's nineteenth century masterpiece.
Reviews
/
11 Comments
October 14th, 2011 / 12:00 pm
Ryan Call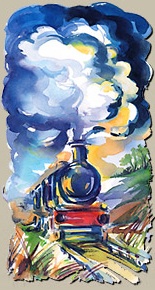 Glimmer Train (1990 – October 2010) Respected literary magazine Glimmer Train died of exhaustion yesterday evening, having finally succumbed to the strain of 'going full steam ahead' to 'present stories in a handsome physical publication that people would keep.' The literary community will fondly keep alive the memory of Glimmer Train by storing the colorfully illustrated issues in English Department libraries across the country. Glimmer Train is survived by its two founding editors, sisters Susan and Linda, and by approximately 22,250 contest finalists, many of whom will console themselves by listing the meaningless accolade in their submission cover letters. Funeral services will be held on Saturday, October 30th, 2010 at 2:30 PM, 1211 Glisan Street, Suite 207, Portland, OR 97209. Glimmer Train will be buried next to its siblings, Iron Horse Literary Review and Night Train, may they all rest in peace.
–

Tin House (May 1999 – October 2010) Bi-coastal purveyor of literary culture, Tin House passed away on Monday after a long battle with alcoholism. Tin House will be remembered for its tin-sided Portland office, now an iconic landmark to many literary acolytes; its popular writer's conference, at which authors could add their voice to the desperate din; and its less popular 'New Voices' magazine feature, occasional evidence of the staff's tin ear. Memorial services (Theme TBA) to be held Sunday on the hallowed grounds of Reed College, Steve Almond officiating. In lieu of flowers, please send receipts of your latest purchases from a bookstore. If you cannot provide a receipt, please send a written explanation in 100 words or less.
Mean
/
12 Comments
October 27th, 2010 / 11:58 am
Justin Taylor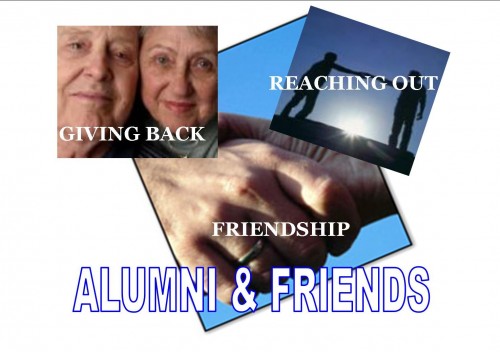 My old New School buddy, Melissa Petro, has an op-ed up at the Huffington Post about the closing of the Craigslist adult services section- Thoughts from a Former Craigslist Sex Worker. Also, you might remember Melissa's previous piece about sex work, "Not Safe For Work," which appeared on The Rumpus.
One of the classes Melissa and I took together at New School was a seminar on the 20th century novel, taught by Dale Peck. Dale is 1/5 of a new publishing collective called Mischief & Mayhem, whose site went live just today. From their hot, fresh statement of purpose:
The collective came together in response to the increasingly homogenized books that corporate publishers and chain retailers have determined will sell the most copies. We recognize that there are readers who want to be challenged instead of placated.
The other four M&M-ers, by the way, are Lisa Dierbeck, Joshua Furst, DW Gibson and Choire Sicha. The collective seems to have a raft of events and projects planned, and will bring books into the world as an imprint of O/R Books, publisher of the Collected Fictions of Gordon Lish (see our sidebar ad) and Eileen Myles's Inferno: A Poet's Novel.
Another school-friend of mine, our own Amy McDaniel, has a fantastic essay in the new issue of Tin House. The theme of the issue is "Class in America" and it's a doozy from start to finish–there are stories by Benjamin Percy and Charles Baxter, an excerpt from Lydia Davis's new translation of Madame Bovary, poems by Major Jackson and Sarah Gambito, an interview with Luc Sante, A.N. Devers visits Poe's house(s), and a whole lot more. I am enjoying this thoroughly & recommend it heartily.
And finally, there's a new installment of Poets off Poetry, a series edited by Jackie Clark and published on Coldfront, which is run by Graeme Bezansen, John Deming & Melinda Wilson–New Schoolers all. In this POP-isode, Mathias Svalina (who did not go to NS, but looooves someone who did) writes about the time he listened to Side A of David Bowie's Hunky Dory for a week straight.
Roundup
/
8 Comments
September 14th, 2010 / 10:07 am
Jimmy Chen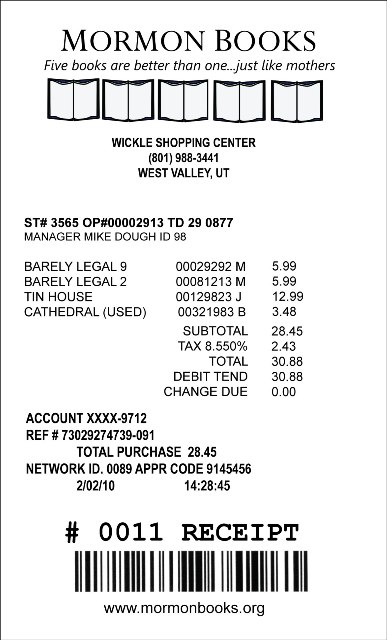 Would be fun if y'all printed this out and submitted…
Web Hype
/
29 Comments
July 2nd, 2010 / 6:31 pm
Blake Butler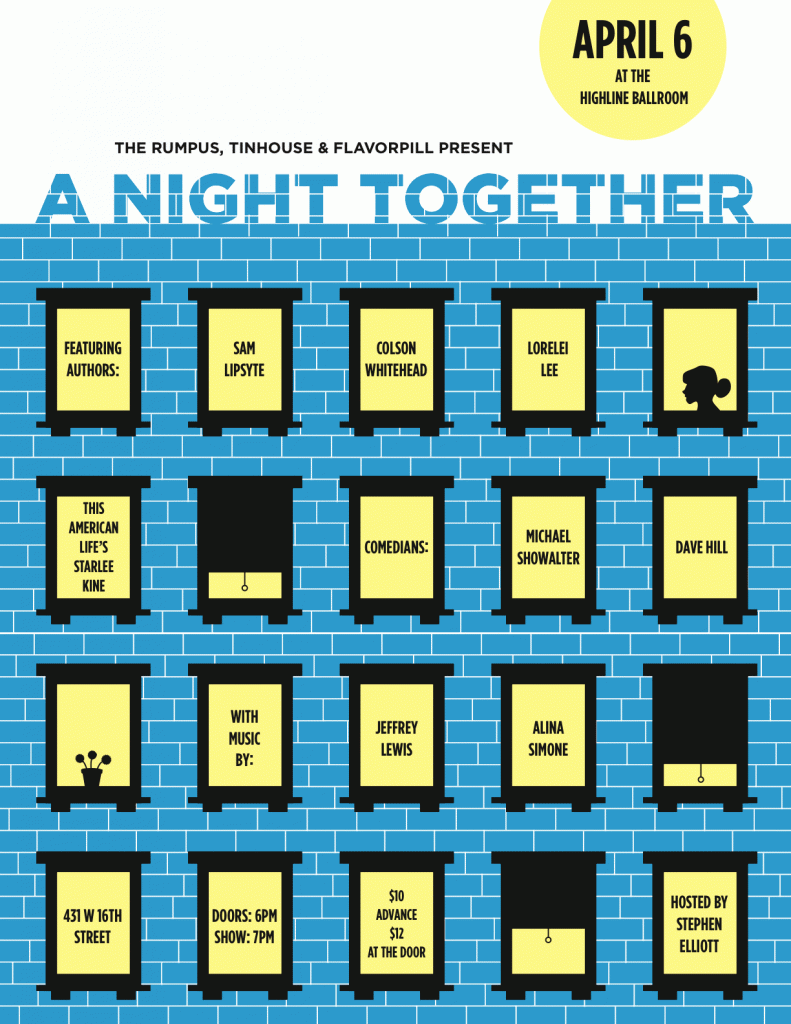 If you live in NY, you should not miss this. Look at that! Also, just announced, there will also be a first ever reading from the Sam Lipsyte Creative Ensemble.
The Rumpus folks have offered to give away a pair of tickets to a random Giant reader. If you live in town and can make it, comment and we'll draw at random someone on Friday evening to get the goods.
Otherwise, tickets can be gathered here: http://www.highlineballroom.com/bio.php?id=1403
Contests
&
Web Hype
/
26 Comments
April 1st, 2010 / 6:08 pm
Ryan Call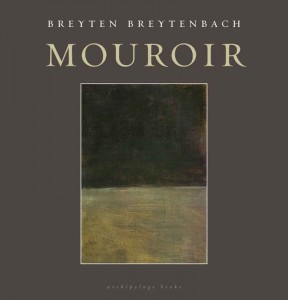 Heather Hartley: While you were in prison, you said, "writing becomes a sense organ." How do you mean this?

Breyten Breytenbach: In prison particularly [this is the case], and I'm sure it's probably the same if one were to find oneself in any situation of isolation. Imagine that you get lost in the high mountains or you're sick and in hospital for a long period or that you're going to a monastery. I think that if writing is your bent, it becomes a sense organ through which you experience or try to understand the world … I think it becomes an essential medium to access the world around you, your immediate environment and also the interaction between this, memories and imagination. It's also a way of accessing your self.

I hadn't been aware of the extent to which writing becomes an inevitability, becomes an actual necessity. It's nearly as if something doesn't really exist until I can shape it in writing or think it in writing and it's in this way that I compare it to a sense organ. I think one becomes dependent on it in the same way as you look and listen to and interpret what you hear and what you see. In writing, which is obviously a quiet activity, [although] I'm not sure it's a natural one, I think it does become a sense organ, yes. Probably a kind of aggregate of the others … but then perhaps none of the sense organs exist by themselves.
Author Spotlight
/
4 Comments
October 19th, 2009 / 3:01 pm