Justin Taylor
Three Cheers for Blake!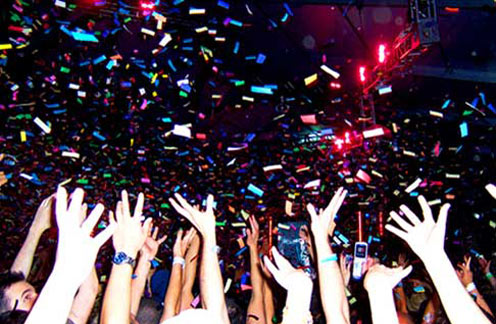 Hey remember when Blake posted about how major publishing houses have basically stopped taking on challenging, innovative fiction? Well it looks like big publishing has Struck Back. From Our Man's personal blog, posted last night-
I've signed a two book deal with Harper Perennial, for a novel and a book of nonfiction. Crazy and exciting for me in many ways, most of all in having a book as crazy as the novel that has been bought is to be considered in the big houses. It seems a sign of good times, I think.
Sign of good times, indeed. Blake joins a team that already includes Dennis Cooper, Tony O'Neill, Kevin Sampsell, uh me, The Great Short Works of Tolstoy, the Six Word Memoir series, and all those amazing philosophy re-issues originally published in the Harper Torch series. Welcome to the family, brother!
Special Butler+Harper Bonus Reminder: "The Copy Family" at Fifty-two Stories. Remember back when this happened? I think it's when HP's love affair with Homebutler began. Which incidentally reminds me that it's been way too long since we touched based with Fifty-two Stories. Cal, if you're reading this- I'm on it.
Tags: blake butler, Cal Morgan, Fifty-two stories, Harper Perennial
67 Comments