HTMLGIANT / Harper Perennial
Sean Lovelace
Legend of a Suicide
by David Vann
Harper Perennial, 2010
272 pages / $14.99 buy from Powell's
1. If your father commits suicide, why did you write it as fiction?
2. It won 10 big awards and I bought it on EBay for three dollars, the price of half a 6 pack of Icehouse tall boys.
3. David Vann says, "I had this class once with Grace Paley in which she told us that every line in fiction has to be true. It has to be a distillation of experience, more true to a person's life than any moment he or she actually lived. So this book is as true an account as I could write about my father's suicide and my own bereavement, and that was possible only through fiction."
4. Amazing descriptions of Alaska, the land, the ocean.
5. Some say experimental, but my god how conservative we must have become: there's an abrupt (and startlingly effective) shift in POV, OK? OK.
6. Beer in a can has that metallic taste I enjoy.
7. Camus says, "But in the end one needs more courage to live than to kill himself."
8. Suicides I have known: Christie, a former girlfriend. Andy, a kid who mooned the class in 8th grade and the suits decided to not let him graduate (a punishment we all believed was excessive even then) and shortly after he shot himself. Possibly my great-uncle ran his car into a wall, purposefully. There are stories. Suicide does not occur often in my family. Other things do.
9. For example: "Out in the channel, the lights of a convocation, twenty to thirty boats drawn together to wait for a storm to pass, for the time when they could leave the shallows and enter open ocean again. Their arrangement puzzled in a way that pleased, also: bright floodlights high up, small cabin lights, globes everywhere across their backs exposing the great nets, buffed aluminum, floats orange and red, all intermingled and reflected on waters calm as mirrors and no horizon visible, no clear seam for the surface, for water and air, reflection and light. And the only sound that of small bells, seeming to come from much further away, the bells high up on the lines of trawlers, the bells that signaled fish. No voices."
10. I bet David Vann was pressured to make this into a memoir. Oh, I bet he was. READ MORE >
Reviews
/
4 Comments
October 11th, 2012 / 1:09 pm
Brooks Sterritt

Fifty-Two Stories, as you might know, has dropped forty at once (downloadable now as a free PDF, and as a free ebook on July 17). The forty include sick fictions from Lindsay Hunter, Shane Jones, Scott McClanahan, Catherine Lacey, Kayden Kross, Blake Butler, Brandon Hobson, Roxane Gay, Adam Wilson, Kyle Minor, +30 more![!!] Somewhat related: has anyone ever walked into a physical bookstore to acquire a free ebook? Did you get your free Slurpee on 7/11/12?
Author News
&
Web Hype
/
9 Comments
July 16th, 2012 / 9:09 am
Ken Baumann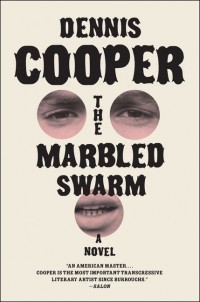 The Marbled Swarm
by Dennis Cooper
Harper Perennial, November 1st, 2011
$10.19 / Buy from Amazon
1. A precursor: the often repeated and often obvious dictum from authors: if one could summarize the idea or express the idea elsewhere, it would not be a book.
2. Another precursor: I have to use numbers for this review. The accumulative force in The Marbled Swarm has made me nervous to write about it. These numbers should help. Related: numbers are very rarely used in the book; we are maybe twice given them as markers, as soft attempts at erasure, but more so as another meter to remember. I understand the absence of counting in the book.
3. Formal book reviews mostly feel homogenous to me; some young limping component of an old structure; sutured to print? The format seems off, or rather: very rarely off. I'm pretty often baffled, too, by the claim that some argument must be lodged and pushed through to agree a reader; maybe I discredit the militaristic form of rhetoric, or of establishing a reading. To me, the reviews, the books too, that are interesting and alive feeling do not seem camped or aimed, yet open and transfixed.
4. I read The Marbled Swarm for the first time on a plane. Enclosed by a tube, moving very fast through different pressured air, hoping for a smooth passage. Fantasizing about puncture. READ MORE >
Reviews
/
13 Comments
September 30th, 2011 / 8:00 am
Anonymous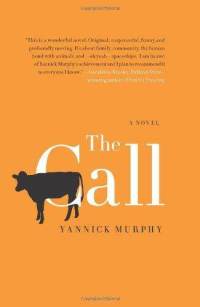 The Call
by Yannick Murphy
Harper Perennial, 2011
240 pages / $14.99 Buy from Harper Perennial
Rating: 9.0

I picked this book off the shelf at the closing Borders based entirely on Yannick Murphy's name, having been familiar with previous books, particularly Stories in Another Language, one of the Knopf titles under Lish. I decided to buy the book immediately after opening the book to its first page, and finding there the manner of deployment of information that appeared:
Reviews
/
8 Comments
September 13th, 2011 / 12:06 pm
Guest Posts
(Editor's Note: A while back Roxane Gay reviewed Ben Greenman's really fine short story collection, What He's Poised to Do. Ben has another book coming out in early October, Celebrity Chekhov.)
"As an artist you have to have the confidence that it will be original once it passes through you."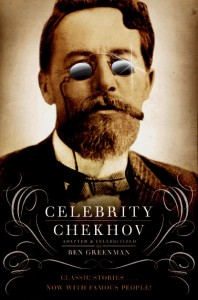 Ben Greenman is an editor at The New Yorker and author of numerous books of fiction, including Superbad, Superworse, A Circle is A Balloon and A Compass Both: Stories about Human Love, Correspondences, and Please Step Back.  He also writes satirical musicals about the likes of Britney Spears and Sarah Palin; pens a political column by an earth ball; and maintains a website called Letters with Character that invites readers to write their favorite (or, in some cases, least favorite) fictional person.
This summer, Greenman's What He's Poised To Do was released by Harper Perennial; the Los Angeles Times called it "astonishing" and publications ranging from the Miami Herald to Bookslut agreed. His new collection, Celebrity Chekhov, publishes later this month. I met Ben in midtown and we wandered over to Bryant Park, where we discussed everything from a story collection's "Albumness" to the potentially one-fingered Seth Rogen, whom Ben is famous for writing a comic letter to after the movie Superbad (same title as his book) was released.
HTMLGIANT Features
/
9 Comments
October 1st, 2010 / 9:00 am
Guest Posts
GIRLS TO THE FRONT: The True Story of the Riot Grrrl Revolution, by Sara Marcus
Harper Perennial; September 28, 2010
384 pages; $14.99 list; $10.79 at Barnes & Noble.com, $10.11 at Amazon
.
[NOTE: A vigorous subjectivity is hereby asserted]
.
I was thirteen in 1994, born a few years too late and too many hundreds of miles away from DC or Olympia to catch the first wave of Riot Grrrl, before the media declared Courtney Love its leader and made short skirts, ripped fishnets and combat boots another uniform to choose from, on the rack next to grunge and goth and punk. The punk rock girls in Miami sort of had the right idea. We wrote zines and covered our hands (and arms and shoes) in magic marker, wore too much black eyeliner and publicly made out with one another, smoke and drank and bragged about the good drugs we could find, and applied duck tape to the rips in our backpacks and notebook covers and black jeans. But we were copying the look from MTV, not inventing it ourselves, and we were more interested in intoxicants than radical feminist politics. We mixed up Riot Grrrl with trampy adolescent showboating, equated it with bands like Hole and L7 and the Lunachicks, plus local favorites Jack Off Jill (more Manson-fanclub than feminist, but at least female), and generally, in the way of all younger siblings aping their older sisters' trends, didn't exactly get it right.
Luckily Sara Marcus is here to set the record straight.
Reviews
/
8 Comments
September 28th, 2010 / 12:18 pm
Roxane Gay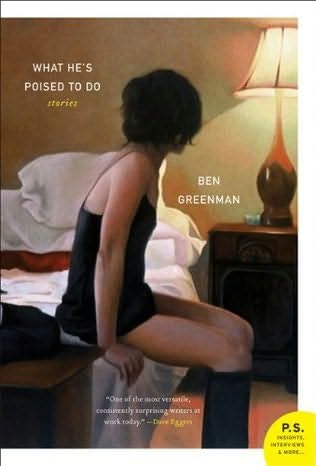 I recently  read Ben Greenman's forthcoming What He's Poised to Do and no book in recent memory has impressed me as much as this lush and thoroughly engaging short story collection. I am not a good book reviewer. All I ever want to do is talk about how much I loved a book and that's exactly what I'm going to do here. I have no interest in being critical about the reading I do for pleasure. I am breaking my no review policy  (which, admittedly, I break so often as to really bring into question the point of having a policy) to talk about this book because it is just that damn good.
Writers are often enamored by epistolary narratives and that is certainly understandable. Letters are interesting. Letters are important and romantic and confessional and all manner of things.  There was a time when the only way people could communicate across great distances was through letters. Many people lament when it meant something significant to put pen to paper, to put paper in an envelope, to apply a stamp, to send, to wait, to read, and respond. I have never been much of a traditional letter writer. My penmanship is terrible, and generally evokes a serial killer vibe. My hand always starts to hurt after a few moments. I enjoy writing long, interesting e-mails to friends and others but I have no real nostalgia for traditional letter writing anymore. I don't know that I ever did. What He's Poised to Do, however, moved me so much I immediately wanted to write a dense, heartfelt letter to everyone I've ever known.
Reviews
/
16 Comments
June 11th, 2010 / 11:00 am
Justin Taylor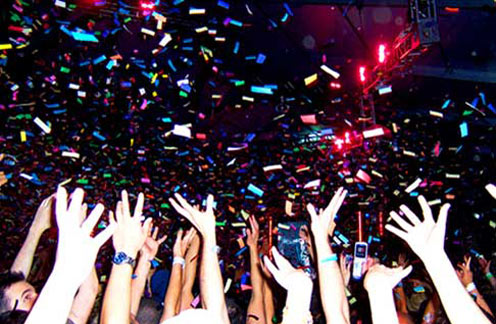 Hey remember when Blake posted about how major publishing houses have basically stopped taking on challenging, innovative fiction? Well it looks like big publishing has Struck Back. From Our Man's personal blog, posted last night-
I've signed a two book deal with Harper Perennial, for a novel and a book of nonfiction. Crazy and exciting for me in many ways, most of all in having a book as crazy as the novel that has been bought is to be considered in the big houses. It seems a sign of good times, I think.
Sign of good times, indeed. Blake joins a team that already includes Dennis Cooper, Tony O'Neill, Kevin Sampsell, uh me, The Great Short Works of Tolstoy, the Six Word Memoir series, and all those amazing philosophy re-issues originally published in the Harper Torch series. Welcome to the family, brother!
Special Butler+Harper Bonus Reminder: "The Copy Family" at Fifty-two Stories. Remember back when this happened? I think it's when HP's love affair with Homebutler began. Which incidentally reminds me that it's been way too long since we touched based with Fifty-two Stories. Cal, if you're reading this- I'm on it.
Author News
&
Massive People
&
Presses
&
Web Hype
/
67 Comments
September 23rd, 2009 / 8:35 am