Interviews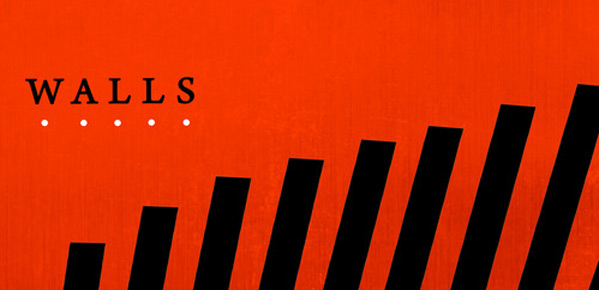 Tamped-down rage never quite enunciated hums quietly beneath the surface of Andrew Duncan Worthington's debut novel Walls, a new release from Civil Coping Mechanisms. Narrated by a twenty-something Ohioan, Walls strings together banal humiliations, flat-footed conversation, shitty jobs, and shittier sex to create a convincing tableau of millennials marooned in boredom. Worthington is also a founding editor of Keep This Bag Away From Children. Recently, we talked shop over G-Chat because we were both born after 1980.
—-
Tracy O'Neill: You begin Walls with a lengthy history of a failed building project. We find out by page three that this description is spoken by a tour bus guide. In some ways do you see the novel as a tour of a failed project, and if so, what is the failed project?
Andrew Worthington: I hadn't really thought of that, in terms of the novel being a tour of a "failed project." I did want "Ohio" or "northeast Ohio" to be a character, in a way, though, in the sense of it being ever-present almost as much as the main character. The main character as a failed project? I don't know. But that character of "Ohio" is a failed project. It's not its fault, though. It was just a body of land that people moved to because they couldn't have enough land somewhere else. Ohio embodies, for me, the most extreme but also the most mundane aspects of what is wrong with the United States. I'm getting off your point, I think. Maybe if you told me what you mean or think, that would be easier.
TO: What do you think is wrong with the United States?
Interviews
/
Comments Off

on Andrew Duncan Worthington Interview
July 18th, 2014 / 2:10 pm
Beach Sloth, cult blogger-extraordinaire, is arguably one of the few things you should actually pay attention to on the Internet. A magnificent poet and semi-anonymous (though some know his secret identity), Beach Sloth is the spirit of discovering new art—plucking it from the depths of the Internet and hidden crevices of the unknown in effort to make us aware. The style of his reviews are poetically analytic and hit off on major points of each work he's featuring. He covers a wide variety of literature, art, film, music, online activity of Internet poets, and other mediums that peak his interest. Beach Sloth wants to make his art into a money making enterprise. He wants to extend his three fingered claws and touch everyone with his work and insight. You can paypal him at: pleasepaybeachsloth@gmail.com. He tweets at @Beach_Sloth. He also allows you to advertise on his blog. (There's nothing this sloth can't do.)
I interviewed Beach Sloth over a course of a week through email about his project, the artistic "struggle", and his views on indie lit. Being a prominent player in the "alt lit" scene, the blogger's responses were eye opening and unique to his own. So kick back, relax, and enjoy this sloth's perspective.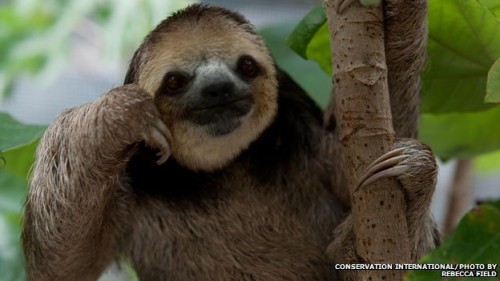 What is Beach Sloth? Why was this alias created? What is your slothy purpose?
Beach Sloth is my way of interpreting the culture I see created online every single day.
I created Beach Sloth after a series of really strange events began to happen in my life. None of them were bad but I was feeling a little bit too comfortable with the daily routines I was going through. Hence Beach Sloth kind of served as a challenge to me to engage more with the world (and Beach Sloth as a project continues to challenge me with a near-endless stream of work).
My purpose is to support others and have others support each other. If that happens I am happy.
How satisfied are you with your work thus far? What would make it better? What would make it worse? 
I am pretty happy with my work thus far. I think I am moving in the right direction and I am constantly trying to improve what I do. Some of the work I did in the past seems a bit 'underdone' compared to what I do now, in that I am a lot more focused on keeping things concise and edit a lot harder.
My work probably would be better if I ventured outside of my immediate social media realm. One of my goals for Beach Sloth in 2014 is to try and expand my horizons outside of the blog. This has meant a chapbook for Peanut Gallery Press, more submissions elsewhere (I'm bad with submissions in general) and trying to move into more visual work (I want to do a better job of taking advantage of Tumblr's focus on the visual, something I know I haven't done enough of in the past).
Honestly I am pretty hard pressed to think what would make it worse. Probably the worst thing I could do would be to sort of shut off Beach Sloth to a few specific writers. I try to keep up a variety of coverage so people do not see the same names all the time. My focus is also on those whose work I particularly enjoy and people who I think deserve more credit. READ MORE >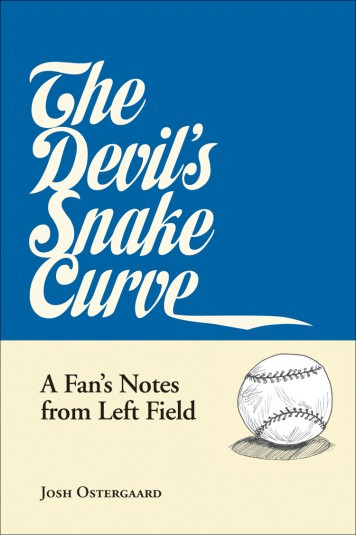 Last night the Kansas City Royals won their tenth game in a row, which should make my friend Josh Ostergaard pretty happy. He's a Royals fan from way back, and that comes out in his new book from Coffee House Press, The Devil's Snake Curve. The 256-page alternative history book is made of five chapters with titles you might not expect to find in a baseball book, such as "War" and "Nationalism." These chapters are broken up into short sections, which also have titles. The first is "Kansas" and the last is "On the Beach" and along the way there are hundreds more, like "Cud," "The Value of a Soldiers Life," and "Another Take on Hair."
These nonlinear sections weave through numerous subjects, sometimes about the roots of baseball and baseball traditions, sometimes about the strange cast of players and owners. Josh also writes funny anecdotes about his own experiences playing the sport, and the socio-political incidences that have occurred related to the game both in the US and around the world. War comes up a lot, and not just in reference to Abner Doubleday playing rounders in 1861 (or whatever). This is a serious book, heavily researched, and complicated. In fact, referencing the Royals' current success is misleading, given how little attention Josh pays to the scoreboard compared to the game as cultural soporific or propaganda machine.
It's interesting how many ways the book is characterized. Publishers Weekly listed it in its Top 10 for sports books while Shelf Awareness called it "a backdrop for American political history." Epoch Times said it's "a kind of Fargo of baseball books" (?). I like Eula Biss's comment, who said it's "like a box of eclectic baseball cards about our country and our culture—curious, compelling, and disturbing in turn." 
You worked on this for years and years, right?
I started writing in late 2004. I remember flying to Amsterdam that Christmas to visit my sister and taking on the plane a pile of old newspaper clippings about Lew Burdette, the Braves pitcher who was good at beating the Yankees. But I think the genesis of The Devil's Snake Curve was the year before, during the months leading to the Iraq war. Like millions of other people I was against what was clearly a war of choice in Iraq, and even in the New York Times there was enough doubt about WMD and about the lack of connection between Iraq and 9/11 that it was obvious our country was about to go off the rails. During those very same months, The Field Museum, where I worked, hosted an exhibition called "Baseball as America." I went through the exhibit many times, and enjoyed it, but the more I thought about it, the less I was able to reconcile the mythology of the sport and of our nation with the incessant warmongering. Then we started bombing Baghdad. The Devil's Snake Curve is my attempt to reconcile the darker aspects of American history with the ways professional baseball has been represented. That old cliché about the Black Sox—"say it ain't so"—well, that's how I feel, but with regard to the ways the sport has been used as a public relations vehicle for war during the past decade.
"I'm not sure why I've written so many flat male characters. I think it's more that I have wanted to pay attention to the female characters and so I have."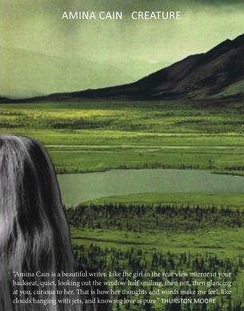 Kate Zambreno first changed my life when she wrote Heroines, and second when she wrote on her Facebook page that she can't wait to read Amina Cain's new book. I read Creature as soon as it was released and it also changed me, but in a familiar way. I felt instantly connected to Amina's writing and her characters in particular—the first person narrative, the painted landscape of the mind, the abstract settings. I had only discovered Clarice Lispector a year before, and I felt a resonance between the two. Part of the reason I love Lispector's writing so much is her ability to reach so far into her characters' psyches. Amina Cain, in a completely different way, also reaches into her characters' psyches. Amina's way feels much more meditative and connected to the earth. Lispector is often very much "above" the earth. Amina's stories are mysterious, full of curiosity, and very dark and then suddenly extremely funny. When I saw the name Clarice used as one of the character's names in a story, I knew it was no coincidence. I also knew I had to contact Amina Cain immediately.
***

LW: When did you start writing?
AC: I began writing during my last year of college. I started out as an acting major, which I quickly gave up, switching to Women's Studies. I knew I wouldn't necessarily do anything specific with this major, but I was interested in the classes. Then, when I took my first creative writing workshop, I knew I had found what I wanted to do with my life.
There are many references to Clarice Lispector in your work and in your story Queen you quote from The Hour of The Star: "forgive me if I add something more about myself since my identity is not very clear, and when I write I find that I possess a destiny. Who has not asked himself at one time or other: am I a monster or is this what it means to be a person?" When did you first discover Clarice Lispector? Would you say you connect similarly to her themes of the metaphysical experience of "finding yourself" through the process of writing?
I relate very much to the idea of finding oneself through writing, though what "oneself" is I think is malleable. And that Buddhist idea that to study the self is to find the self and to find the self is to lose the self resonates a lot for me. I've been curious lately about why I am so driven to write first person narratives (that are both not me and me) as opposed to third person, for instance. It's not that I want to tell a story of myself, or even of another, it's that I want to inhabit something—some feeling, some space (physical or psychic, and yes, even just the space of writing), or voice, and the first person, for whatever reasons, allows me to do this in the strongest way. I certainly think that Lispector's fiction does this too, much more so than simply telling a story. She creates these charged psychic spaces we can walk into as readers. I first read Lispector the second time I lived in Chicago. I checked out from the library Family Ties, a collection of short stories. Then The Hour of the Star.
So many of your stories seem to be about a central narrator. They can be separate and yet they feel a part of a continuous story. Can you talk about the narrator of your stories? Do you consider her a persona? Do you see her as existing in each of your stories? Or is she different, a new character, each time?
I see the narrators in Creature as different beings but as sharing a single heartbeat. I wanted them to be both separate and connected. In Tisa Bryant's amazing Unexplained Presence a beautiful continuum comes into being, or else a soft light is shone on connections already present between people who existed throughout time but never knew each other, or even knew to know each other. I was so struck by that when I first read Bryant's book, and I think the idea of the continuum has stayed with me since, though of course in a different way.  
There is a quality of bleakness to your characters, or to quote from one of your titles, "a threadless way" about them. They are very honest about the fact that they don't know what they are doing or how to connect to others. (And yet, because of this, they do know—like what you were saying about finding the self to lose the self, etc.)
This is a sharp contrast to what we are used to seeing in a lot of contemporary literature. (Of course, "flawed characters" are everywhere—but usually they don't know they are flawed and when they do, their revelation is fleeting or they step into denial.) Your characters have the ability to speak, feel, and live out their insecurities, distastes, annoyances, melancholy, and this gives them a strange hopefulness and positivity. 
I think that most of my characters are searching for something, are always in process with the world around them, and that much of what gets expressed in the stories are the things that are usually not said, supposed to be said, voiced. In fiction, I'm as interested in an inner life as an outer one, and I want to write that life. I think it can propel a narrative forward as much as plot can. There is drama there, and conflict, and relationship, and even setting. I'm glad that the characters feel hopeful to you. Sometimes there is a focus on the sadness and vulnerability in my stories, elements that are certainly present, but to me there is also absurdity and humor. READ MORE >
Luis Silva runs Electric Cereal, a literary site dedicated to sharing the work of new and exciting voices. I like talking to Luis on facebook because we are facebook friends and we both consider ourselves outsiders in the lit scene (which we are totally okay with and even proud of). Like someone said on House M.D., I think it was Omar Epps' character, "You can see a lot more when you're on the outside looking in." I'm unsuccessfully trying to find the exact quote on the House M.D wiki, but I can swear someone said something like that while I was binge-watching on Netflix.
Anyway, I sat down in my bedroom the other night and messaged Luis some questions about alt lit and we had a pretty lengthy and somewhat controversial conversation about the community. Keep reading.
Alexandra Naughton: What is alt lit? What does it mean to you?
Today I spoke with Jeremy Hight, the "curator" of a project called Ethan Has Nowhere To Go. What started as a short story became a multimedia online interactive experience once Hight killed the author by removing himself from the project, and handed over the creative reins to a number of artists. You can check out the project at Unlikely Stories.
Alexandra Naughton: Please tell me about your project.
Jeremy Hight: I wrote a 12 page short story called "Ethan Has Nowhere To Go."  Did a dozen drafts, had a writer's group workshopping. The whole deal. Then it hit me when it was about be published– invert it.
Interviews
/
Comments Off

on Ethan has nowhere to go, so he killed the author
May 6th, 2014 / 11:00 am
May 3rd is California Bookstore Day, and some bookstores in California have giant worms for mascots. Growing up, that's where I tried to buy as many of those "code-your-own-adventure" QBASIC books (what were those called?) as possible. Years later, home for Christmas, I bought a first edition copy of Gordon Lish's Mourners at the Door and tried to convince the bookstore owner to care. "Oh yeah, Lish," he said. Being as this was California, it wasn't inconceivable to take an "oh yeah" a certain way, so I asked him: "Did you know him?" And he said "Not if I could help it" and walked away.
Other bookstores have coffeeshops above them or below them. Some bookstores are in old firehouses. (Even if they're not really bookstores). Occasionally, an architectural firm will have an empty storefront, and they will let you put a bookstore in there. Some bookstores are famous, and you have to be quiet going up the stairs to the good room because movie people are asking Lawrence Ferlinghetti about gold-plated avocados. If you're a new bookstore, it might be beautiful to sell only poetry and run the store with your spouse and your baby. If you're an old bookstore, Adam Robinson will probably ask you some questions about the kids painting outside. When you're a mighty bookstore with your own highway attraction sign, you might put another bookstore inside yourself, like Grey Matter Books did with Troubador. Sometimes you will eat a lot of cheese in a bookstore and buy the books that Peter Gizzi tells you to buy, as I have done in Amherst Books. Other times you will be stranded waiting for a ride in some commuter town in New Jersey, so you will spend all your time at a bookstore until it closes, and the owner will get on his motorcycle and kick you out but give you a free Javier Marias novel because he feels bad for you.
Remember when it wasn't stressful to be in a bookstore? And you weren't guiltily squaring your desire for the world's eyes on your own goo with the sheer magnitude of book stuff that already exists? And it just seemed where-am-I-going-to-get-enough-hours-and-light amazing that all these books—in their bound and sentenced way—felt like talking? When I think about California Bookstore Day, I think about giant worms, and I think about that feeling.
One bookstore instrumental in starting and sustaining bookstore culture in all of Sweet Cali is Green Apple Books in San Francisco. If you live in the Bay Area, or you've made stopovers on a regular basis, you probably know Green Apple. They're down there in the Richmond district, their store is huge and full of good surprises—used books, new books, LPs—and they've got that sweet green guy out front. Publishers Weekly recently agreed with the book-buying elbow patches in San Francisco and smartly awarded Green Apple Bookstore of the Year.
Green Apple was started in 1967 by a former United Airlines radio technician named Richard Savoy, but now it's owned by two Kevins—Hunsanger and Ryan—and a Pete: Mulvihill. They are the big dream scheme cookers behind California Bookstore Day, which they want to push to national prominence on par with Record Store Day. They're active in a ton of San Francisco area stuff—check this lovely listy quote from PW: "founding the San Francisco Locally Owned Merchants Association, participating on the boards of the Northern California Independent Booksellers Association and the Clement Street Merchants Association, and advising Litquake and the San Francisco Library's One City One Book program"—and sometimes they give you tacos at midnight when Murakami releases a book called 1Q84.
To find out more about what it's like behind-the-scenes at Green Apple and to shine some hype on Bookstore Day, I asked Green Apple co-owner Pete Mulvihill a few questions, and he was gracious enough to dish some great answers.
Read the interview below the jump!