HTMLGIANT / Interviews
P.E. Garcia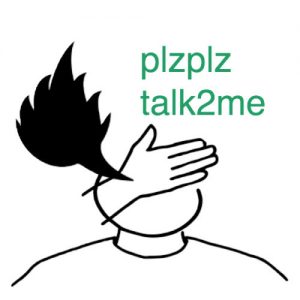 Welcome back to
plzplztalk2me
, an occasional series in which I talk to folks who want to talk to me! This time around, I talked to Abby Norman.
Abby Norman is the author of ASK ME ABOUT MY UTERUS: My Quest To Make Doctors Believe In Women's Pain, out from Nation Books in March 2018.  Abby and I talked post-election, when we were miserable but still in shock. The interview is short, mainly because I'm a bad interviewer and spaced out our email correspondence over the course of several months. Abby discussed the X-Files, ballroom dancing, and surviving.
***
Abby Norman: It has been the STRANGEST of times. I might be a little FRANTIC AND MELANCHOLY. In general, but today specifically because of the Senate vote.
But like fuck me, right!?
p.e. garcia: Frantic and melancholic is the current state of the nation, I think. Things seem to get worse each day. What's helping you survive?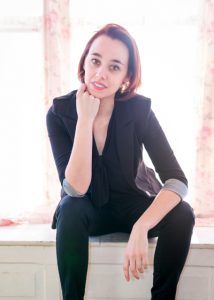 Norman: Yeah, it's a strange time. . .I'm not sure I feel like I am surviving. The last few weeks I've found it progressively harder to work in every sense. I should consider myself lucky, I have a manuscript due to the publisher in one month, and therefore there's always at least a small chunk of my day that MUST be devoted to that and nothing else (i.e. news twitter). For me, there's always the physical factor because I'm ill, and that I'm used to. I'm not used to being, like, spiritually exhausted. I'm used to wanting to work and finding it challenging because of illness. I'm not used to the feeling of just. . .not wanting to do it in the first place. I don't know if it's coming from a place of futility, or exhaustion, or both.
So, I find myself taking my dog for longer walks. Which is probably good for both of us. I live on the Maine coast so we can spend a lot of quiet time in nature which I've found particularly helpful. I've found myself harkening back to what made me happy as a kid, too: new books that aren't work related, watching The X-Files before bed, dance lessons. I do ballroom and had gotten to the point over the last few months where I really couldn't afford it anymore. After the New Year I finally said, you know, fuck it. I'll find the money. Because I can't give this up. It's literally the only non-work related thing I have. It's physically good for me. And it's fun. And I'm good at it. It's not something I show up at and fail at, which is probably a good confidence boost. It's not like waking up and getting on the internet and having people call me a feminist slut and telling me to kill myself before 9 AM, you know?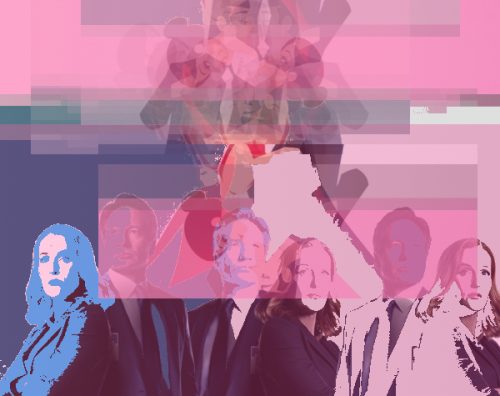 garcia: Would you like to talk about your illness? I don't want to push you to reveal anything you may be uncomfortable sharing.
I understand that feeling of futility and spiritual exhaustion quite well, I think. Lately, I think I've become more fatalistic. I think to myself: we will survive, because we must, or we will die, because we will. It's made me feel like I have less to lose, and thus I feel more open about how I'm feeling and what changes I want in this dumb world. I'm not sure if that attitude is exactly survival, but it's something.
I'm glad to hear, though, that you have small pockets of self-care. It's strange what a radical act self-care has become. What books are you reading? What made you interested in ballroom? Where are you in the X-Files (like what season)?
I think there's been such a strange attitude lately–mostly of people in positions of privilege–of being consolatory toward folks who would literally tell you to kill yourself. But fuck those people. Fuck anyone who would say such vile things to you. You're better than them, infinitely, and you can take some satisfaction in knowing that their pathetic lives will be spent rotting neck-deep in the viscous garbage that is their own opinions. I would like to place those people on a bicycle, push the bicycle into a lake, and then hurl the lake into an active volcano. I don't like them.
That's probably little comfort, of course, but I do hope at the very least you know that you have a supporter in me, and that I will personally challenge anyone who is mean to you to a fist fight.
Norman: Well, I've practically built my career on being transparent about my myriad health problems, which were initially of repro nature. I was diagnosed (rather: fought to have the diagnosis I determined confirmed by doctors who thought I was hysteric) with endometriosis several years ago. That's the subject of my book. Over the last year or so, after struggling with it for about six years, I'd finally started to feel as though I had a handle on it. Then I got shingles, which really fucked me up for a few months. After that, in the spring of this last year, I started having trouble thinking/speaking. My left side went numb. I was terrified I'd had a stroke, which can sometimes happen after you've had shingles. Long story short, 9 months worth of testing, and the doctors I've seen think its MS. I have some shit going on with my spine that looks freaky as hell, but of course no one has taken the time to explain it other than to call it demyelination. Naturally, being a writer with a proclivity for investigating things at 2 AM, I've been spending a lot of time in the Annals of Radiology trying to disprove their theory, but also not liking the looks of the alternatives.
How this shakes out in my day to day life is that I'm very tired and in a lot of pain most days. While the numbness resolved over the course of a few months and is now intermittent rather than constant, I've still struggled with certain neurological quirks that's really given me a crisis of self. I've always heavily identified with my intellect, particularly as it pertains to my ability to write and speak. Having that be so imminently threatened has depressed me beyond measure. Imagining that I will soon likely lose my insurance, and no longer be able to experiment with medications that have given my glimpses of normalcy and relief, is beyond depressing. It's put some of that fatalism in me, too.
But, so too has it put a fearlessness in me. I haven't got anything to lose except everything. My quality of life, first and foremost. The course of the disease is unpredictable and there's no way to know, for sure, what particular iteration of it I'll have or not have. I've been told by one specialist that I likely won't know anything about its progression for at least ten years, because it's all assessed retrospectively. So, I figure I can't count on anything. But y'know, no one can really. I guess I just have a more deliberate framework of uncertainty in which to operate.
Self care has always been somewhat radical for me, I think, because it often is for women. I've always felt guilty about it. Now it's just more en vogue to feel guilty about it. As sick as I am, I still feel guilty about even doing things that are arguably quite necessary to my well-being, to my ability to function day in and day out. I often think I'm making things worse by trying to "hold out" and "grin and bear it" as long as possible. I think prevention and proactivity has been cross-wired with indulgence somehow.
Interviews
/
No Comments
July 26th, 2017 / 12:30 pm
Gene Kwak
What is a Real Substitute For Blood?: An Interview with Patty Yumi Cottrell
Patty Yumi Cottrell's debut novel is Sorry to Disrupt the Peace, an "anti-memoir" about Helen Moran, a thirty-two year old adopted Korean woman who has to return to Milwaukee to investigate the sudden death of her fellow adopted Korean brother. It's a weird little stall because the lurch of Helen's brother's death will get you to turn the page, but there are so many things that only Helen could say that will make you want to read and re-read them and cut them out and wear them into a suit of koan-like kernels to guide you through your each and every day. Helen drops gems like "the eye is a terrible organ" or "time itself is nothing but a construction to organize and measure flesh decay." All the while cramming into this claustrophobic home that never really felt like a home with her adoptive white parents who are disappointed when she accidentally kills all the flowers meant for her brother's funeral. There's a vision of a balding European man. Books on drawings of trees in the Midwest. The abyss. Chad Lambo, the grief counselor. It's a weird and dark and funny stroll. It nods to Sheila Heti, Thomas Bernhard, and Miranda July, but is completely of Patty Yumi Cottrell's own making. After all, in the words of Helen, "everything in the world is a palimpsest, motherfuckers!"
Author Spotlight
&
Interviews
&
Massive People
/
No Comments
March 22nd, 2017 / 11:54 am
P.E. Garcia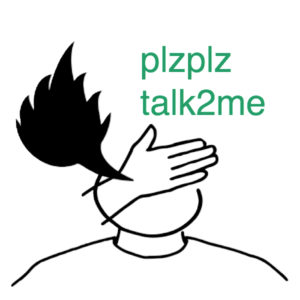 Oh, hello there. Welcome back to plzplztalk2me, a semi-regular feature in which I talk to folks who want to talk to me about stuff they want to talk about.
Recently, I corresponded with Andrea Lambert. Lambert wrote Jet Set Desolate (Future Fiction London: 2009), Lorazepam & the Valley of Skin: Extrapolations on Los Angeles (valeveil: 2009) and the chapbook G(u)ilt (Lost Angelene, 2011). Her writing appears in 3:AM Magazine, Fanzine, Entropy, Angel's Flight Literary West, HTMLGiant, Queer Mental Health and elsewhere. Her work is anthologized in Haunting Muses, Writing the Walls Down: A Convergence of LGBTQ Voices, The L.A. Telephone Book Vol. 1, 2011-2012, Off the Rocks Volume #16: An Anthology of GLBT Writing and elsewhere. Lambert paints in figurative mixed media oils critically referenced as "kitchy maximalism." Her artwork features in Angel's Flight Literary West, Entropy, Hinchas de Poesias, Queer Mental Health and Anodyne Magazine. CalArts MFA. Website: andreaklambert.com. Twitter: @AndreaLamber.
Interviews
/
2 Comments
February 2nd, 2017 / 11:43 am
P.E. Garcia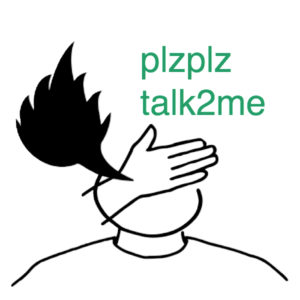 Welcome back to plzplztalk2me, a semi-regular feature in which I talk to people who want to talk to me about stuff they want to talk about.
Recently, I e-mailed back and forth with Moss Angel Witchmonstr. Moss Angel Witchmonstr is author of four books, most recently Sea-Witch v.1 (2fast2house, 2017). She is a scorpio & a transsexual & lives in Portland, Oregon. Follow her on patreon at http://patreon.com/monstr.
Interviews
&
Random
/
No Comments
January 19th, 2017 / 12:09 pm
P.E. Garcia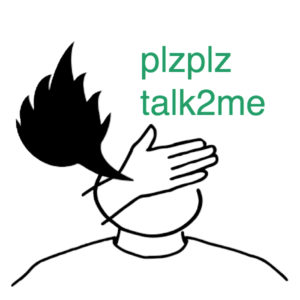 Hi! Welcome to plzplztalk2me, a semi-regular feature in which I'll be talking to people who want to talk to me about things they want to talk about.
The first person I talked to is Eve Ewing. Ewing is a poet, essayist, scholar, and visual artist from Chicago. Her work has appeared in venues such as Poetry, The New Yorker, The New Republic, The Atlantic, The Nation, Union Station, the anthology The BreakBeat Poets: New American Poetry in the Age of Hip-Hop,  and many other outlets. Her first collection of poetry, essays, and visual art, Electric Arches, is forthcoming from Haymarket Books in fall 2017.
We chatted just a few days after the election, so we talk a lot about that, as well as art, hero-worship, and the Harold Washington Library.
Interviews
/
2 Comments
January 5th, 2017 / 11:53 am
Timothy Willis Sanders
According to the internet, if only men voted, Trump would win in a landslide. When it's only women or people of color voting, Trump loses. I don't know if that's true, but if so, taking away men's right to vote seems not only justified, but imperative. :-)
I'd never thought about taking away men's right to vote until I saw this meme from @girlybullshitmemes (& realalcoholicme). Revoking male suffrage seemed like such a simple and radical solution to the nation's problems, that I became curious as to where such a wonderful policy proposal came from.
@girlybullshitmemes doesn't post simple Twitter screenshots, she creates beautiful mid-to-late century advertising posters that carry wry, radical-seeming messages like taking away the right of males to choose the nation's leadership.
I wanted to know more about her and her work, so here's a quick interview.
Interviews
/
1 Comment
November 8th, 2016 / 11:18 am
Feliz Lucia Molina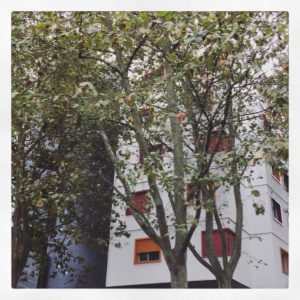 Riding high and feeling low, I went to meet and spend time with the daughter of a fiery psychoanalyst-philosopher, militant, and experimental reformer of psychiatric care in postwar France. I wanted to meet Emmanuelle Guattari without needing to exactly know why. I'd been carrying around her minty green slender novella "I, Little, Asylum" (translated by E.C. Belli, Semiotext(e), 2015) for over a year in my backpack and using a mechanical pencil to write: with, through, beside, throughout, in spite of, without, within, around, marginally, above, underneath, over, and between her book. Basically, these self-help strategies or sun salutations by which to: include, insert, mirror, and assimilate myself into this text were just ways of tricking myself into merging parts of my childhood with hers. (The desire to merge my experience with her experiences in her novella I'm saving for longer daydreamy semi-catatonic spells in bed or in a bath.) Essay. Sail. Essay-sailing. Essail. A noticeable season went by and suddenly I found myself meeting Emmanuelle in an eastern-suburb of Paris on a drizzly day slipping and sliding on the slick scales of Libra; the seventh sign of the zodiac where things shift from "personal focus" to "contact with others and with the world". Good, makes sense. I took off and went for her like searching for a lost fraternal twin who grew up in a house of madness and maniacs halfway across the world – except in a castle. While I read her book I thought she was describing the Residents I lived with for eleven years except there weren't any Residents in her book. I was projecting. But how else are you supposed to connect to anything without a little projection? There were Residents everywhere in her book, I swear. The mind has a sneaky way of cutting and pasting, of collaging, of transference doing somersaults in the most untrained way possible.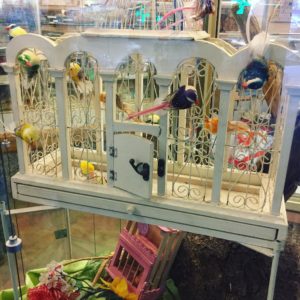 We met (it felt like a secret) in a working class strip mall at the Montreuil Station and I recognized her right away only because I saw an interview of her online. I approached her, said hello, and hurriedly she welcomed me with a kiss on both cheeks and took me under some invisible wing as we walked through roasted peanut smoke filled swap meats, in and out of cafes, until we made a full circle and settled in a brutal-banal coffee shop tucked in the strip mall we initially tried to get out of. It felt right because of my love for certain kinds of strip malls; giant transparent posters of coffee and sandwiches on the windows. It felt especially right because she did not know my love for them. And so it was "un-homely" as the Germans say. But also that feeling of un-homliness or whatever was totally perfect for all of its (un)familiarity because of what we were about to talk about: vague notions of crisis heterotopias, board and care facilities in Los Angeles where I grew up, and the La Borde hospital outside of Paris where she grew up. We put our coats and bags on a table to save it, kind of pretending that suddenly it would get busy in there. I was too shy to order something substantial to eat like a plain croissant when she kindly offered to treat us. So I pointed at the green grapes in a plastic container and asked for black coffee. Emmanuelle was a little curious about why only green grapes. I could be imagining this now, but there was nothing symbolic at all about the grapes. It was just something easy to eat while asking her questions. Something to casually pop in my mouth between answers and eye blinks and occasionally staring out the window. Some of the grapes were a little soggy but I ate them devotedly.
In the following weeks I'll be posting parts of the interview.
Bath
&
Interviews
/
4 Comments
November 4th, 2016 / 2:33 pm
Shane Jones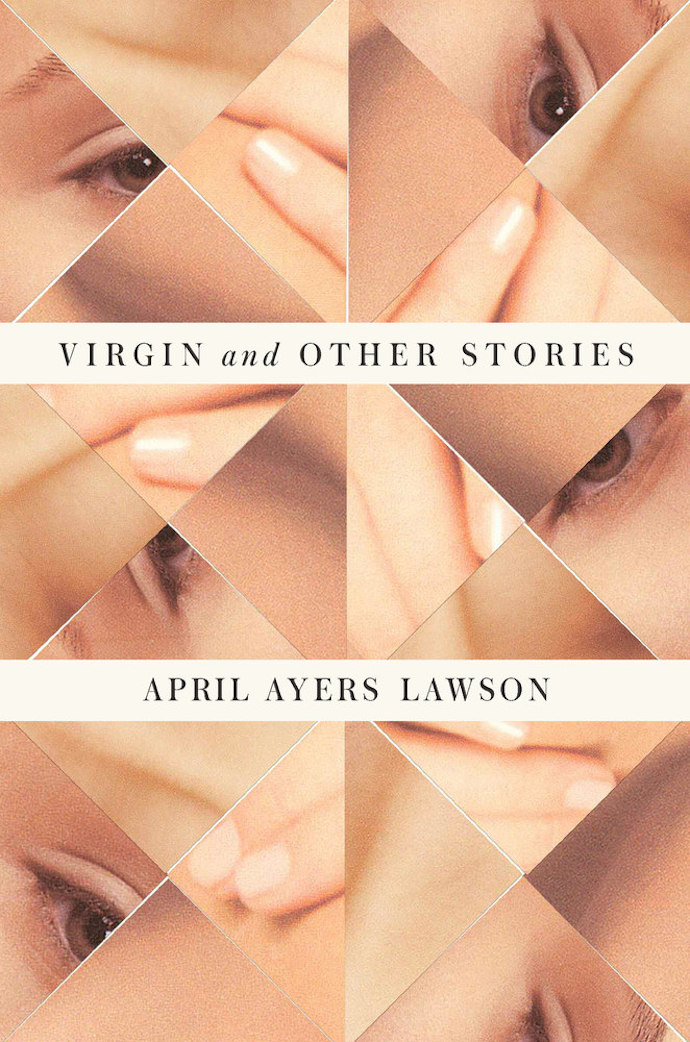 Virgin and Other Stories accomplishes what I've recently come to admire in the short story form. The stories are set in reality but are slightly off, something I have trouble explaining, but which April and I attempt to discuss. The writing is clean and intimate, and there's a calmness to how the stories unfold making the tension that develops feel masterful and refreshing.
April and I spoke via e-mail – I was in Albany, New York, and April at the University of North Carolina where she is currently the 2016 Kenan Visiting Writer – about early success, dogs, writers she admires, and finally an answer to what it means to be Southern Gothic.
Interviews
/
1 Comment
October 31st, 2016 / 11:10 am
Alexandra Naughton
On the surface, the lit scene seems pretty nice. It's nice to play nice, right? It's nice to play nice when you're satisfied with the state of things, because not playing nice would upset the order. But sometimes we need a kid in the sandbox to kick some toys around to remind us that things are pretty fucked up. No matter how fun the new swing set looks. No matter how big little Danny was able to build his castle.
Andrea Coates is that kid. Love her, hate her, you probably have a strong opinion on the Canadian writer so discontent on the state of things in the writing world, even the language she uses on her blog is dismantled and reformatted to bring greater meaning.
And it's greater meaning for a greater cause. Andrea Coates' struggle is not a personal one, though she has used her self personally as a sort of bait to prove her point: the writing industry is inherently sexist. This is something a lot of us realize but can't always articulate. Coates calls for accountability, the dismantling of our existing sexist infrastructure. Let's get more excited about women and their writing and less excited about what writer dudes they've slept with.
This is part in parcel of Coates' mission, based on my reading of her work, and my personal interactions with the writer. Some may not agree with her methods, but I think it is clear that she is trying to do good work.
When I was in Nashville during my poetry tour, I was approached by an Artic Fox. Well, actually, I was approached by Josh Spilker, because the Artic Fox came to him first to ask if he would publish an interview, and Josh pointed to me and said, 'ask her, she has a bigger following,' or 'ask her, she writes for HTMLgiant,' or something like that, sorry if I'm misquoting you, Josh. So the Arctic Fox told me about this interview he did with Andrea Coates last year and I was like, 'yeah, send it to me.' I like Andrea Coates. I think she is a fascinating mind, so of course I jumped to publish the interview. Here it is, live and uncut.
Arctic Fox: I've been reading Your Blog, and I how you feel about T-Lin. I'm pretty curious about whether or not you're familiar with Mira Gonzalez and or Moon Temple also sorry if it's not cool to message u as a strngr
Interviews
/
6 Comments
August 30th, 2014 / 12:00 pm
Matt L. Rohrer
YOU MUST CONTINUE AT ALL COSTS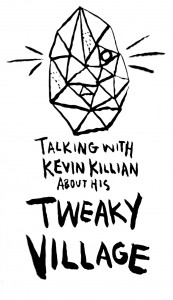 Kevin Killian is a prolific novelist, poet, playwright, photographer, and Amazon-reviewer known as one of the original New Narrative writers. He's also the author of the new poetry collection TWEAKY VILLAGE from WONDER, 2014. It's a wild and ranging collection of poems/narratives that deal with the author's response to free-market capitalism, the constraints of the English language, the repetitious nature of porn, and much more.
I first met Kevin whilst TAing for Dodie Bellamy's infamous "Writing on the Body" class at San Francisco State University. Kevin Killian taught (and still does) at California College of the Arts. One day Dodie was absent and her partner, Kevin, arrived as the substitute teacher. (What a pleasant surprise!) We performed one of his plays featuring Kylie Minogue and a host of 90's celebs, unpacked some abject bodily poems, and left with our minds forever altered. I remember Kevin engaging a student who had very conservative/fundamentalist views about sex and drugs. Kevin kindly and patiently explained that sometimes you need those kind of experiences to figure out what kind of life you want to have. Here Kevin discusses making up for lost time, neoliberalism, genre collapse, loving Arthur Russell, San Francisco's shifting economic landscape, Santa Claus as Bill Clinton, his photo project "Tagged," and on and on and onward.
***
Matt L. Rohrer: Hi Kevin! Thanks for doing this interview! I LOVE TWEAKY VILLAGE Could you tell a bit of the story behind this book? What was going on in San Francisco, in your life, in the world that spawned these poems?
Kevin Killian: Thank you Matt. I suppose it is a book of defeat really.  Just as while writing ARGENTO SERIES I came to realize how little I had done to stop the march of AIDS, TWEAKY VILLAGE is me wrestling with how little I did to combat neoliberalism, which manifests itself visually every time I walk out my door and see the new, hyperwired global capital that is San Francisco today.  Another thing that happened is that I began teaching and thus mixing with younger people and the contradictions of their beauty (or youth, which is the same thing), and the shrinking possibilities our world, our country holds out to them makes me feel implicated in the very system I detest.
Interviews
/
1 Comment
August 8th, 2014 / 3:48 pm