Random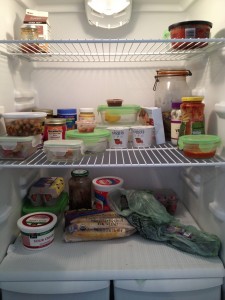 Amina Cain is the author of Creature, one of my favorite books in 2013.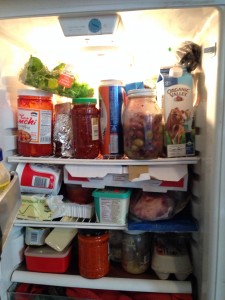 Andrew Weatherhead is funny. I follow his twitter and laugh often at his tweets.
I usually write the introductions on my own posts around here, but Manuel Arturo Abreu's intro is hella cute. And their post is hella cool and good and important. Sooooo /Tsaritsa out.
Poets stack that immaterial paper by living in the danger zone. Making written or typed marks is a way of briefly reminding ourselves we exist. It's easy to forget when you're rolling in the dough. The world is confusing when the spirit is so rich. This is why I say "you feel me?" Alexandra the based goth (aka Tsaritsa aka Billy Corgan's Whore aka the version you were afraid to ask for) asked me for a poem for her Catalog of ri¢h poets and I sent her this one about changing the game.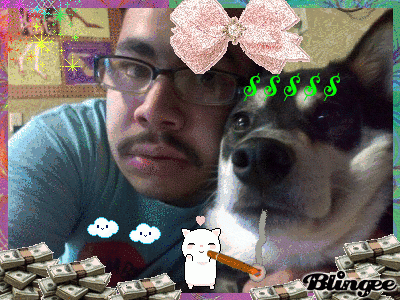 VIRTUOSO
Mr. A and Mr. B had just graduated from the same college. Mr. A was a biology major and Mr. B was a physics major.
º
Mr. A felt the need to "change the game." He vaguely knew about biometrics, and wanted to learn how to code, but felt like his "instincts had failed him," that he'd discovered about Silicon Valley too late, or something, and should've started coding when he was ten, maybe. He would have been a virtuoso by now.
º
Mr. B wanted to become part of a startup. He was a quiet beast at coding. He remembered once when a white guy wrote in a notebook, after a conversation with him, "QUANTUM COMPUTING → $$$" and then said he had to go do something. He was carrying a purple yoga mat. He had said he had just finished rehab for "a bunch of dumb shit."
º
Mr. B's parents had visited recently from India. He felt "drastically changed" from the experience, and stopped smoking cannabis. He had not been back home to Tamil Nadu in two years. He felt aversion to the idea of returning, but only had three months to remain in the US after graduation before needing to find employment, before his "grace period" ran out. He tells Mr. A, "I'm an alien. That's what they consider me, like the government you know."
º
Mr. A remembers when one of his friends told him a story about "how I believed for way too long that 'illegal alien' meant actual aliens, like from outer space, and I was hateful and afraid, until when I was like nine I learned it just meant real people, who like, the government or other random people had decided weren't allowed in this country, and I was like oh, that's so evil."
ABOUT THIS POEM
VIRTUOSO is a poem about being the best there ever was. Changing the game is a pressing concern to most people. Thus my poem is an example of Search Engine Optimization (SEO). The key is that both characters are my real-life friends. One is American, one is not. Therefore, because quantum computing, yoga, cannabis, and immigration issues are trending, I firmly believe this poem will soon become the first google search result for "i don't understand why people have to work to stay alive why can't we just walk around and talk and heal from history and stuff." I worked as a personal assistant for a self-described 'SEO wizard,' I know what I'm doing. He also had two poodles. VIRTUOSO is from a chapbook called List of Consonants, forthcoming from Dig That Books.
manuel arturo abreu is a poet and forgone soul based in portland. They are from the Bronx so the epithet 'boogie-down' applies here if you need a reason to google 'manuel arturo abreu.' manuel likes emo sexts, jazzercising, and sketchy ecoqueer fantasias. Their ideal date is a group of people sharing a laptop to show each other music online. manuel is hard at work tweeting, editing at greybook , and sleeping things off. Hire them, email for more info hearingdeafone@gmail.com.
Williamsburg is a place that memorializes masculinity while at the same time re-coding it. In the 'olden times,' man worked in a factory, provided for a family, controlled everything in a calm and fairly inarticulate manner. This sometimes worked. So I've read.
More often, the industrial society led by men descended into war, violence, chaos.
In 2006-2014 Williamsburg there is a bar called "Bar-cade" that is about a late 20c nerd's revenge on the New York Nightlife. It's post-industrial. It's information society.
We're flossy.
We're the first poets to scream that we're hot. We got our face tattooed on their arms. That's right, we brought all the weird lit to the scene, and that's right we're the cats that's getting the cream.
And it sucks because we want almond milk. Al-mond mi-ilk. Just because we are obtusely wealthy with our words and our pauses and our golden bars and other cliches doesn't mean we don't have standards.
Whatever. My thoughts are too expensive for you, anyway.
Another week brings another installment of our ri¢h poets series. Please throw your loose pocket change in the air and welcome Jess Dutschmann.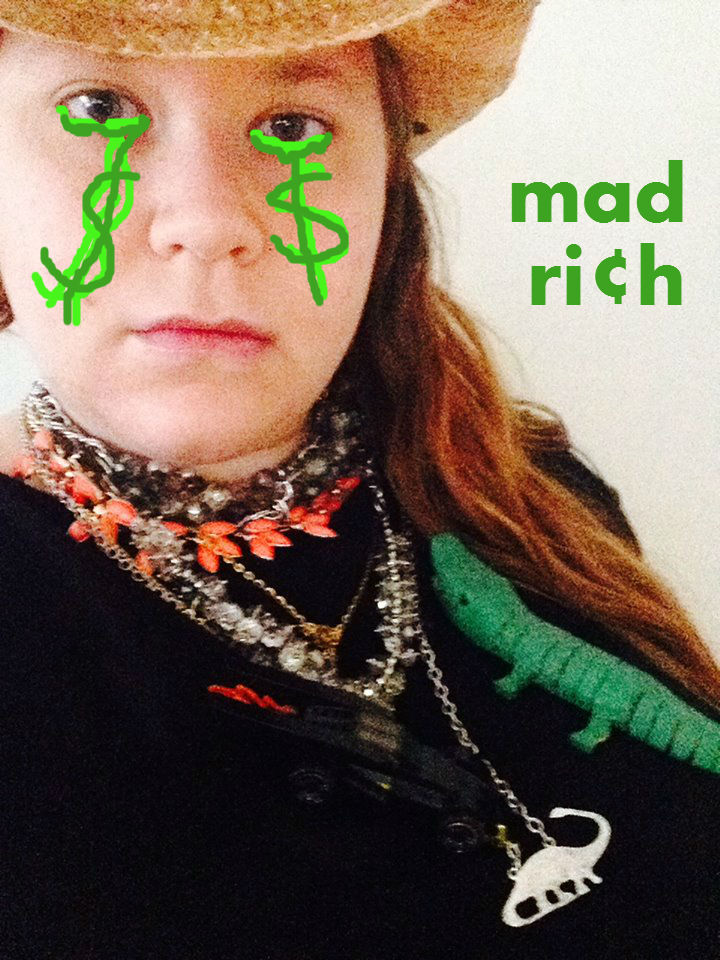 When Possible
The snake in the road was dead.
When you picked it up it shook
its body shook like dance recitals.
It still and then calm and the also
having breathing. Imagine snake
lungs. In and out thumbnails.
There was a wrong snake. Green
and maybe teeth but not angry.
You picked it up it shook alive.
You killed the snake with your
hands and every day the snake
going killing again. You it killed.
Blood can coagulate did you know
but not this little guy. Just a vine
maybe teeth but not hungry dead.
ABOUT THIS POEM
This poem is about snakes. Snakes, as anyone alive is aware of, are made entirely out of cash money. This poem is about not knowing too much about snakes, which are, as anyone alive is aware of, made entirely out of calcium and borax. This poem is about snakes. Snakes, as everyone knows, are already dead. This poem is about snakes, which the cast of The View drinks for every meal in a steaming hot smoothie, each little elongated hexagon scale flitting through the vitamix, catching light like eyelashes on cheeks.
Jess Dutschmann lives in the castle of every vanquished Disney villain. She bought them on the cheap after the usual fire-pit scene. She is made out of thousands of dollars of medical bills. She prays to sixteen gods nobody has heard of and they rain down golden coins until she blinks upward, both eyes bruised to hell, and grins bloodteeth. SheoOOOOoOOOOOOoooOOOOOOOOO
Airport living from 5/14 thru 5/16 in celebration/mourning of the publication of my latest book, "The Fun We've Had."
Any advice on keeping off of security's radar? Anyone want a shout-out when I get really fucking bored? Anyone want to Skype while I'm leeching off the airport's Wi-Fi?
Maybe I'll just watch that Tom Hanks movie and do exactly what he did. Could be good.
Here's the blog post I wrote about this, whatever this is:
In a big way, being in an airport is a lot like being lost at sea. So many places and possibilities to drift, but not if you don't already know where it is that you're going.
I don't know where I'm going. That's why I'm not going anywhere.
I'll be living in an airport for 48hrs.
Beginning 10AM on Wednesday May 14th through Friday May 16th around 10AM: Going nowhere and probably getting into some shit. There's a good chance I will no longer be human by the end of it. There's a pretty damn good chance that I've never been human. Not to worry, I'll be online and active during the entire thing.
Odds are you'll hear from me, be it a tweet, a post on Facebook, or a photo/video on Instagram. I'll be calling out to everyone while I'm stranded in a state of flux. I'll also have one of my best writer friends around, Kyle Muntz, hanging around, surviving this ridiculousness with me.
 Yes I'm serious. Look how serious I am:

Will it be fun? I hope so. If not, I'll be at the airport bar.
\m/ \m/
Poets make that guap, right? Easy money. At least that's what my nine to five office co-workers keep telling me.
It's easy being poor, it's much harder to be a ri¢h poet. People who are not poets have no idea how real the struggle is. Major label publishers, celebrities, Jay-Z– everyone wants a piece of the lyrical genius. It can be super overwhelming. Don't even get me ranting about all those diamonds that get thrown at us on our way to the subway for the evening commute. Yowch! Thankfully, those precious stones can be ground up and sprinkled on cat litter to make that shit shine.
Today starts the first in a series profiling real life rich poets so that you get to know them, understand their pain. Please enjoy this poem by Elizabeth Foster and recognize that it's hard out here for a ri¢h poet.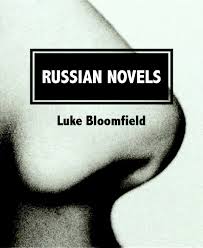 Russian Novels
by Luke Bloomfield
Factory Hollow Press, 2014
Unlike the archetypal Russian Novel, Luke Bloomfield's Russian Novels is little more than a centimeter or so thick, 60-some pages of poems with names like "The Duffel Bag" and "Fisticuffs."  Most of the poetry inside the book feels as flat as the book, a sort of day-old-seltzer meets #normcore poetics.  The first poem, for example, begins "When I go 2 Paris / it is like Paris," and goes on to blanket classically French France in stereotypical American stereotype: "Voila, Paris France! / All the cigarettes everywhere / are pronounced cigarette."  In this trick, Bloomfield spells cigarette cigarette and, abracadabra, we the audience mind-mold the word like Play-Doh.  The point seems to be that language is as wild and plastic as a "bird" that appears, disappears, and reappears throughout Russian Novels, always cast as simply "bird"—and yet each of these birds, conjured in Bloomfield's magic, manages to manifest a somewhat unique form. The limitation of such simple syntax is clear however, when, in certain poems like "The Affair I Had With Sweden," the author tries to reveal some semi-complicated personal gunk: "It sent me over the edge. / I don't leave the kitchen ever. / All day I hack food into Swedish shapes. / And you know what else I do."  I don't know, do you?  What are we supposed to know? I know Russian Novels is not a novel; the MARC code on the back of the book says Poetry and the Very Poetic Word "flotsam" appears in the title of a poem on page 47. I know that the cover of Russian Novels presents a blurry photograph of a nose, but I don't know whether or not this is Bloomfield's schnoz?  And I just don't know what Bloomfield thinks he knows that I know.
Flat affect tends to belie emotional content, and in lines like "Pity me.  I have nowhere to walk," Bloomfield has incanted a dissociative poetics reminiscent of Nintendo sidescroller.  The action is pretty fun but Russian Novels, like video games, lacks a third dimension.  The book's tender moment of intimacy (MOI), imo, comes in the author's dedication, "for my sister." A close second: Bloomfield's confession that he sleeps in astronaut-themed bed-sheets.
***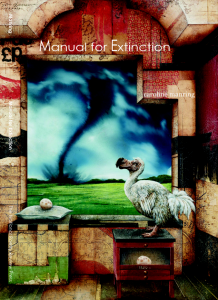 Manual for Extinction
by Caroline Manring
The National Poetry Review Press, 2014
The earth in Manual for Extinction is a dour place where to be "alive was as good as dead."  The manual doubles as a field guide for understanding this wilderness-less mess, a contemporary big-boxed landscape that, lucky for us, Caroline Manring has surveyed with her poetic binoculars.  Fans of "flotsam" will be pleased to find the word has survived End Times (hi flotsam!) and can be found in this book alongside lots of titles that start with the word how, as in "How to Go Extinct" and "How to Write a Debut Novel."  There are a few outliers, such as "The Cartographer's Children Go Without Shoes," an evolutionary meditation that invokes the proto-winged avian-ancestor, Archaeopteryx, in which "A fossil is deciding / whether to save us."  Manring demonstrates a cool familiarity with Biology while at the same time grappling with the paradox that Borges called exactitude in science. "A copy of a wolf & the wolf itself / are the same if you draw them both."
A world of illustrated (aka dead) dodo birds, lost turkeys, and dilapidated human remains sounds shitty and scary but it is also quite literally what we've got.  In place of live starlings and spring robins we might increasingly encounter the complexity of nature only in the complexity of research finding that predict diminishing populations of red-winged blackbirds, ruby-throated hummingbirds, and buffleheads alike.  Manring writes in sympathy with these vanishing species, "I want less & less to be in present use."  Would that we were all to follow such a guide.
***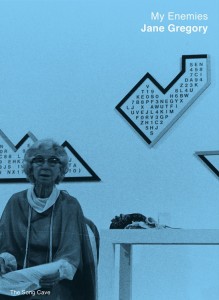 My Enemies
by Jane Gregory
The Song Cave, 2013
We've a lot to learn from My Enemies.   As the title suggests, many things are often as much what they are as what they are not.   Take, for example, Jane Gregory's sonic yin and yang, "Cymbals / when washed up or out to sea are silent."  Much like the potential for both mute and crash held in tempered bell bronze, Gregory has set temporality in opposition to intuition, and by that I mean . . . listen to her ring like an animated slomotion gif of a Zildjian: "I recognize the tongue of the wolf / before it is in the wolf's mouth."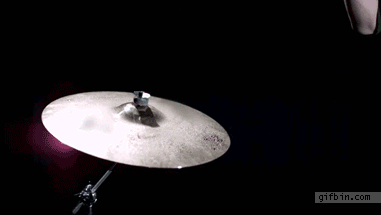 Wallace Stevens sez "Poems must resist the intelligence / almost successfully," and My Enemies outmaneuvers the brain's insistent cognition, which just cannot compute Jane Gregory.  The many poems entitled "Book I Will Not Write" are, as announced, books never really written.  But in the poetic summation of these non-books, the author has penned a must read.
Though unable to locate a single instance of "flotsam" inside this text, I found plenty of poetic words like "guncotton," "ecdysis," and "Proust."
***
Peter Nowogrodzki lives in Hudson, NY