Random
Ri¢h like a ¢ockaroach scrambling and fighting other lesser insects for a bite of discarded pizza ¢rust. Ri¢h like a fifty ¢ent soda. Rich like a fire poker in the bottom. Rich like green eyeshadow all over your face. Carabella Sands is a ri¢h poet, and if you ever saw her reading poems laying on a concrete floor, you would never have any doubts about it.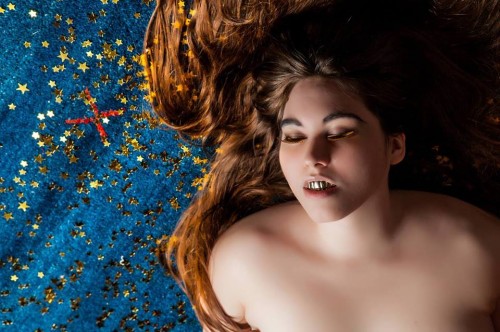 photo credit
Pornography
I hugged your boyfriend last night
He felt real good and warm
I tried to connect my brain to yours
All the way in Disney World
So you could get an image
Our bodies
A leading center
And imagine your bodies
I wanted you to feel him
And need to come home
ABOUT THIS POEM
Fuck. This poem is about love obviously. Feeling so good about hugging someone that you feel bad someone else doesn't get the chance to do it. I don't know how to write an "about this poem" Can't I pay someone to do it for me?
Carabella Sands is the ri¢hest poet ever. She owns the sun and most other stars. Her Tumblr is made of platinum and diamonds.
Tracy Dimond sent me all the details about another opportunity to submit new work this summer. If you got a manuscript perfect for the micro-chap contest, you best pounce on this one: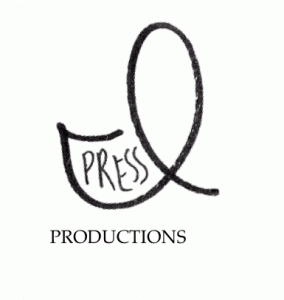 Ink Press Productions is thrilled for summer and for our first ever micro-chap contest judged by Joseph Young!
What is a micro-chap? We'll be looking for more than just a short collection. As Joe says,
The micro-chap is a form in itself. It's not a shorter, or more condensed, chapbook, it's a book with its very own aesthetics. What can a series of 7 very short poems or 6 tiny stories, do that 50 poems can't? What are its limitations, and what are its possibilities?
I'll be looking for a chap that would do just that: push against its edges, try something it might not know how to do.
Submissions will be open July 7-21. The winning chapbook will be announced by August 1 and then published in a handmade edition of 50 books to be released at the end of August.
To submit, email 10 pages or no more than 250 words in one document to inkpressproductions@gmail.com
There is no fee for submitting; however, we encourage anyone sending their work to check us out: buy a book, some merch, or show your support by making a $5 donation to Ink Press!
I talk to you on the phone you tell me I'm a great
writer
and everytime I read you in print you're putting me down.
What is it with you?
the knifer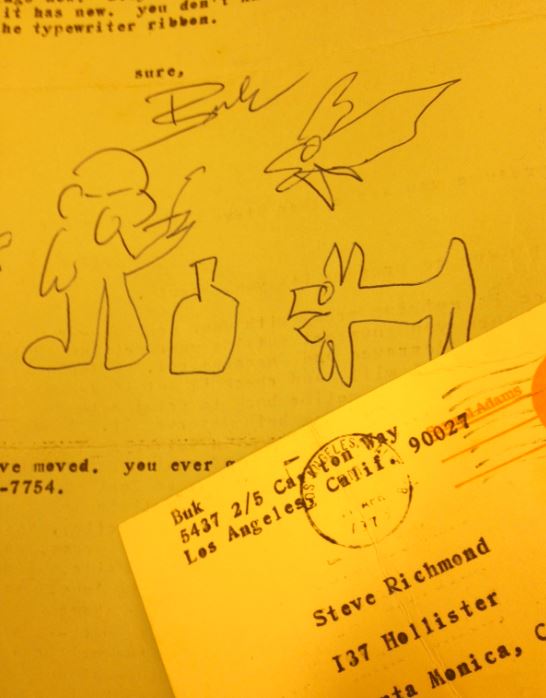 I presume you are either Steve Richmond or Harold Norse.
I'll have to presume it's you, Steven.
there is nothing wrong with your writing—Or Norse's.
it's when you guys get outside your writing that you
often get depraved and nonsensical. I don't want to
say it, but I will, and check it out if you please.
I asked Martin sometime back to print both you and
Norse feeling that you both deserved it. I have backed
both your and N's writing—in forwards (forewords) to
your books and even by word of mouth over a bottle of
beer. and I don't do it out of good feelings or comradie,
I do it because I believe in the artistry of your work.
then Norse attacks me in print (indirectly), asserting
that I have come between him and Sparrow, ruined his
chances when I have done just the opposite. I am not
out to get anybody; you guys are ridiculous. stick to
the facts. and on those 300 poems you showed me that
night, babe, since you hardharp it so much—most of them
did happen to be bad. all right, I've written some bad
ones too, plenty of them. we run into slumps of spirit
and life…now, do you understand? I say you're
a very fine writer but you're too jumpy about movements
in the fog. relax. I defended your work against a
certain guy you know quite well who said you couldn't
write.                       (over)
HE CAME BY A WEEK AGO
I told him that I thought you were one of the most
powerful and original writers alive. I don't want
to tell you these things but you fore ce me to. now
if you'll get your head on straight and get into
doing the WORK you're capable of instead of imagining
I wish your beath death, then we'll both feel one hell
of a lot better.
I hope you're getting some good ass and some love
and that the lines are falling into place. I've come
off a couple bad days drinking but am back to getting
all things now. stay with it. Some day it will come to
you    it has now. you don't know it. get your teeth
into the typewriter ribbon.
Sure,
BUK
p.s. I've moved. you ever got any need to phone, o.k., it's 661-7754.

Available now from Spuyten Duyvil
Because my home office has stacks on stacks of books, because new books are added to the stacks almost daily, because I have not finished half of half of the books I've started, I cannot grant attention to more than the opening pages of a book before I decide whether or not to stick with it. In truth, if a book has not convinced me within five or six pages that it deserves my complete attention I put it in the box labeled "To Be Traded At The Bookstore in Jacksonville." Sadly, many many books end up in that box. Given the limited number of books that escape such a fate, I thought I might spotlight a few of them this summer in a series I'm calling "The Opening Pages." Could have also called it "Books that didn't end up in the trade box," but that sounded less catchy.
Joshua Corey's Beautiful Soul: An American Elegy did not end up in the trade box. Quite the contrary. I think it's one of the most interesting and impressive books I've read lately. And since it has just been released, I thought it would be a great place to start this series.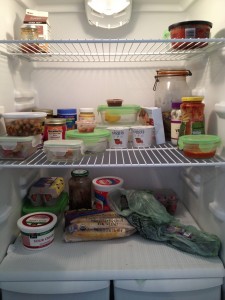 Amina Cain is the author of Creature, one of my favorite books in 2013.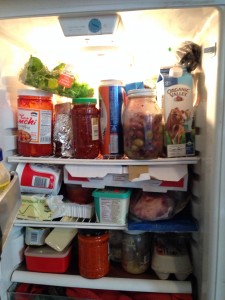 Andrew Weatherhead is funny. I follow his twitter and laugh often at his tweets.
I usually write the introductions on my own posts around here, but Manuel Arturo Abreu's intro is hella cute. And their post is hella cool and good and important. Sooooo /Tsaritsa out.
Poets stack that immaterial paper by living in the danger zone. Making written or typed marks is a way of briefly reminding ourselves we exist. It's easy to forget when you're rolling in the dough. The world is confusing when the spirit is so rich. This is why I say "you feel me?" Alexandra the based goth (aka Tsaritsa aka Billy Corgan's Whore aka the version you were afraid to ask for) asked me for a poem for her Catalog of ri¢h poets and I sent her this one about changing the game.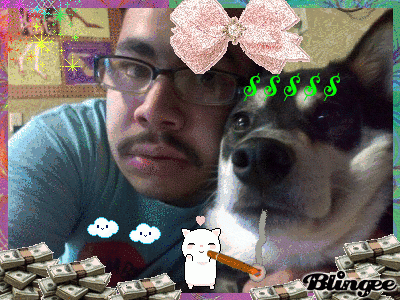 VIRTUOSO
Mr. A and Mr. B had just graduated from the same college. Mr. A was a biology major and Mr. B was a physics major.
º
Mr. A felt the need to "change the game." He vaguely knew about biometrics, and wanted to learn how to code, but felt like his "instincts had failed him," that he'd discovered about Silicon Valley too late, or something, and should've started coding when he was ten, maybe. He would have been a virtuoso by now.
º
Mr. B wanted to become part of a startup. He was a quiet beast at coding. He remembered once when a white guy wrote in a notebook, after a conversation with him, "QUANTUM COMPUTING → $$$" and then said he had to go do something. He was carrying a purple yoga mat. He had said he had just finished rehab for "a bunch of dumb shit."
º
Mr. B's parents had visited recently from India. He felt "drastically changed" from the experience, and stopped smoking cannabis. He had not been back home to Tamil Nadu in two years. He felt aversion to the idea of returning, but only had three months to remain in the US after graduation before needing to find employment, before his "grace period" ran out. He tells Mr. A, "I'm an alien. That's what they consider me, like the government you know."
º
Mr. A remembers when one of his friends told him a story about "how I believed for way too long that 'illegal alien' meant actual aliens, like from outer space, and I was hateful and afraid, until when I was like nine I learned it just meant real people, who like, the government or other random people had decided weren't allowed in this country, and I was like oh, that's so evil."
ABOUT THIS POEM
VIRTUOSO is a poem about being the best there ever was. Changing the game is a pressing concern to most people. Thus my poem is an example of Search Engine Optimization (SEO). The key is that both characters are my real-life friends. One is American, one is not. Therefore, because quantum computing, yoga, cannabis, and immigration issues are trending, I firmly believe this poem will soon become the first google search result for "i don't understand why people have to work to stay alive why can't we just walk around and talk and heal from history and stuff." I worked as a personal assistant for a self-described 'SEO wizard,' I know what I'm doing. He also had two poodles. VIRTUOSO is from a chapbook called List of Consonants, forthcoming from Dig That Books.
manuel arturo abreu is a poet and forgone soul based in portland. They are from the Bronx so the epithet 'boogie-down' applies here if you need a reason to google 'manuel arturo abreu.' manuel likes emo sexts, jazzercising, and sketchy ecoqueer fantasias. Their ideal date is a group of people sharing a laptop to show each other music online. manuel is hard at work tweeting, editing at greybook , and sleeping things off. Hire them, email for more info hearingdeafone@gmail.com.
Williamsburg is a place that memorializes masculinity while at the same time re-coding it. In the 'olden times,' man worked in a factory, provided for a family, controlled everything in a calm and fairly inarticulate manner. This sometimes worked. So I've read.
More often, the industrial society led by men descended into war, violence, chaos.
In 2006-2014 Williamsburg there is a bar called "Bar-cade" that is about a late 20c nerd's revenge on the New York Nightlife. It's post-industrial. It's information society.